Virtual Magic Events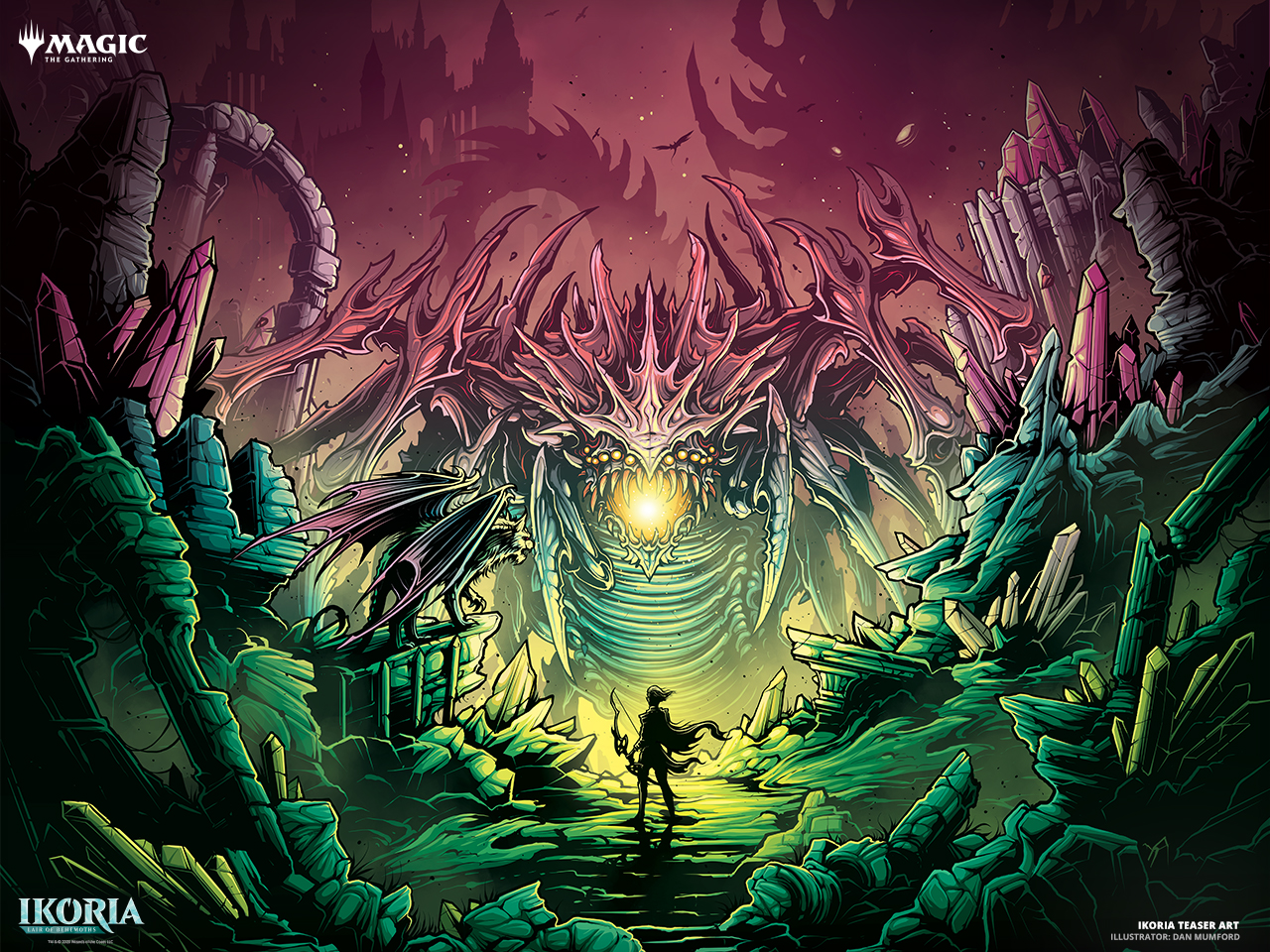 Welcome to Virtual Magic Events at Board Game Barrister!
Our hope with these new virtual events is to create that familiar sense of community that brought so many of us into the game. All of our virtual events are run and moderated through Discord. Discord is an easy-to-use platform where communities can communicate over voice, video, and text. This is where we'll post our events' pairings, as well as where you'll be able to chat and interact with your fellow players and opponents.
Games are played on Magic Arena!
Accounts you'll need in order to play:
How Does a Virtual Event Work?

Just like an in-store event, but online! After registration, we'll randomly pair everyone against an opponent for the first round. You'll then join a "Table" with your opponent on Discord, which will allow you to voice chat during your game.
The games will be played on Magic Arena, and if you stream your game in Discord, other players may tune in and watch your games, just like they would in the store.
After each round, you'll report who won to the Tournament Organizer—and when we have all the results for the round, we'll pair everyone up for the next!
Players must register during the event's posted registration time in order to participate.
We request that registered players set aside an appropriate amount of time participate for the entire event. However, we of course understand that urgent matters may occasionally pull players away.
How to Join an Event
Event Entry begins 20 minutes prior to the event's start time.
Entry will open in the Discord channel mtg-event-lobby.
New entries will be accepted until the event's start time.
Entry Option 1: Quick Join with the Magic: the Gathering Companion app (currently only for Android. iOS coming soon). Use the Join an Event button. Your Tournament Organizer will post the event code prior to the event's start time.
Entry Option 2: Join with your Wizards Account by posting in the Discord mtg-event-lobby.
Pairings & Setup
At the beginning of each new round, your TO will post the match Pairings in Discord.

Join your Table in Discord (Table number is in the Pairings document)

Voice chat is optional, but encouraged!

Click Direct Challenge on your Arena Dashboard (pictured)

Enter your opponent's display name and number (found in the Match Slips PDF)
Select your deck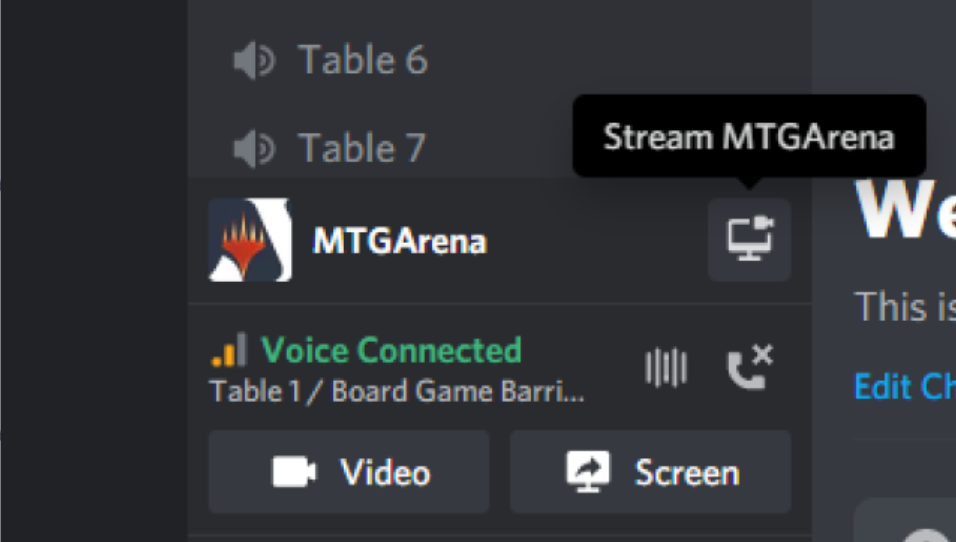 Stream to allow spectators! (OPTIONAL)
Want to help create the feel of an in-store event? In Discord, click "Stream MTGArena" (pictured) after joining your Table so that other players can watch when their match concludes, or if they're not feeling ready to participate in virtual events just yet. Plus, it'll help keep your T.O. entertained!
Hopefully it doesn't need to be said, but PLEASE don't watch your opponent's stream in order to see what's in their hand. Again, there are no prizes on the line here, so let's play a fair and sporting event, shall we?
Reporting Results
After you match concludes, the winner is responsible for posting the results in Discord mtg-event-lobby

"[Your name] wins x-x" . For example, "John Smith wins 2-1"
MtG Companion will also allow you to report your pairings from the app!
Rules of Conduct

This event will be different from an in-store event where you sit face-to-face with your opponent—but we'd like to create as much of that experience as we can. We encourage you to use voice chat as you are able, as this is a great way to connect with your opponents and the other event participants.
These rules are intended to create the best possible experience for all players with a fair, sporting and respectful environment that fosters fun over competition. (The events are free and there are no prizes on the line, so let's just play some great games of Magic and strengthen our local community, shall we?)
Voice & Text Chat Conduct
Be respectful of your opponents and other members of the community.
Demonstrate good sportsmanship in your matches.
Offensive and derogatory language and all forms of harassment will NOT be tolerated, and will result in bans from the channel.
Your Deck
Double-check your deck's legality before your first match. Arena will check to make sure you have at least 60 cards in your deck, but it will not check to make sure all your cards are legal in the format.
Spectating Games & Outside Communication
While spectating a match, please limit your communication with the players
Do NOT provide players with information about their match
Do NOT  give players advice or feedback during a match
Do NOT watch your opponent's stream to see what is in their hand.
Reporting Inappropriate Conduct
Report any breach of these rules to your T.O. via Discord direct message.