Open Gaming
Care to play a game or two… or 400?
Each of our locations is proud to offer a sprawling board game library with hundreds of titles—and they're all here for you!
How does "Open Gaming" work?
Just like it sounds! An Open Gaming ticket will get you a seat in our event space as well as access to the entire Game Library for the ENTIRE DAY.
Yep, your ticket is good until we close up for the night, even if you leave for a break or a bite and come back later.
How much does it cost?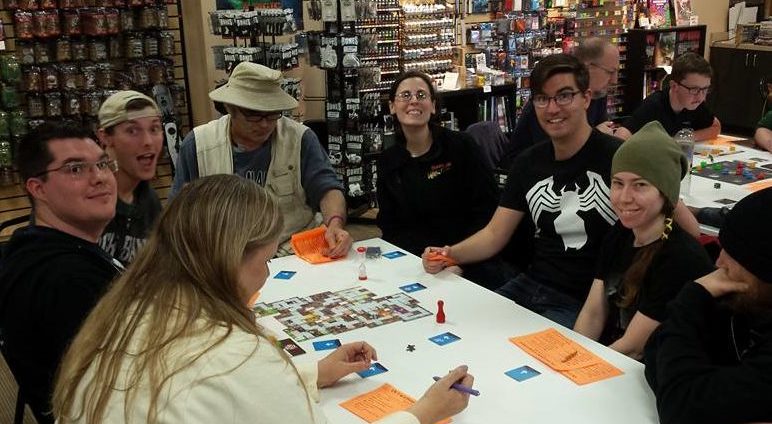 We try our best to make Open Gaming an extra perk for anyone who shops at store, so if you're in our MVP Club, Open Gaming is only 100 points per player.
If you haven't joined the MVP Club yet, you get 100 points just for signing up!
As an alternative to MVP points, you can get a ticket for $3.
Group Rates:
Families with K-12-age Children—1-2 Adults + 1-4 Kids for 250 points or $7
Full Tables—6 Players for 500 points or $10
When is Open Gaming?
Every day! All the time! As long as we're open and we have seats open, you're welcome to stop in and play.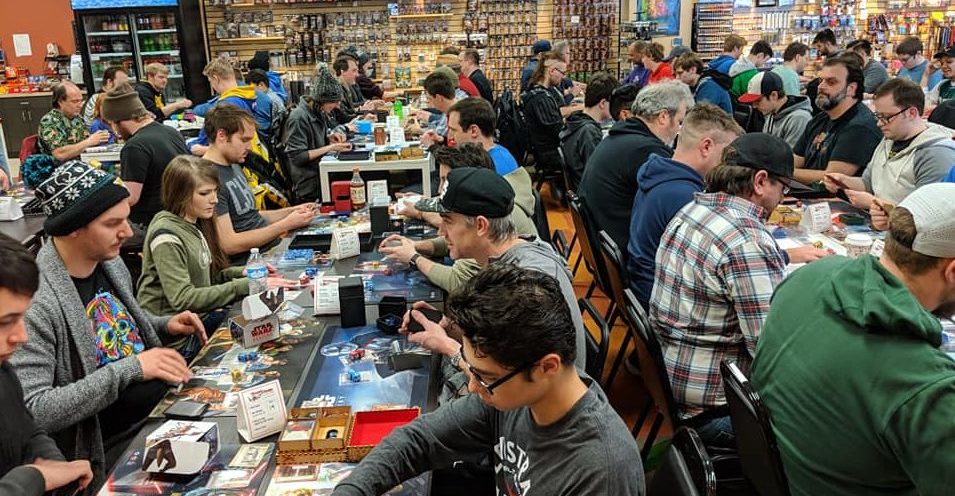 On weekdays, we've normally got plenty of extra table space for Open Gaming.
It's a different story on weekends, but  no matter how busy the event space is, we always try to have some space available for small groups of 1-6 open gamers—with a few exceptions where filling up is unavoidable.
We'll Save You a Seat!
If you're planning to stop in with more than six players, we suggest calling ahead to verify that there's space. Or if you want to make sure there's a spot for you on a specific date, submit a private event reservation at least a week in advance, and we'll set aside some table space for you.
Bringing a Crowd?
For groups of 10 or more, we ask that you submit a private event reservation anyway, so that our staff knows you're coming!
Bringing your Own Games?
That's great! Feel free to break out your favorites from home. We just ask that you let us know what you're bringing when you arrive—that way we know what you're leaving with as well.