Open Gaming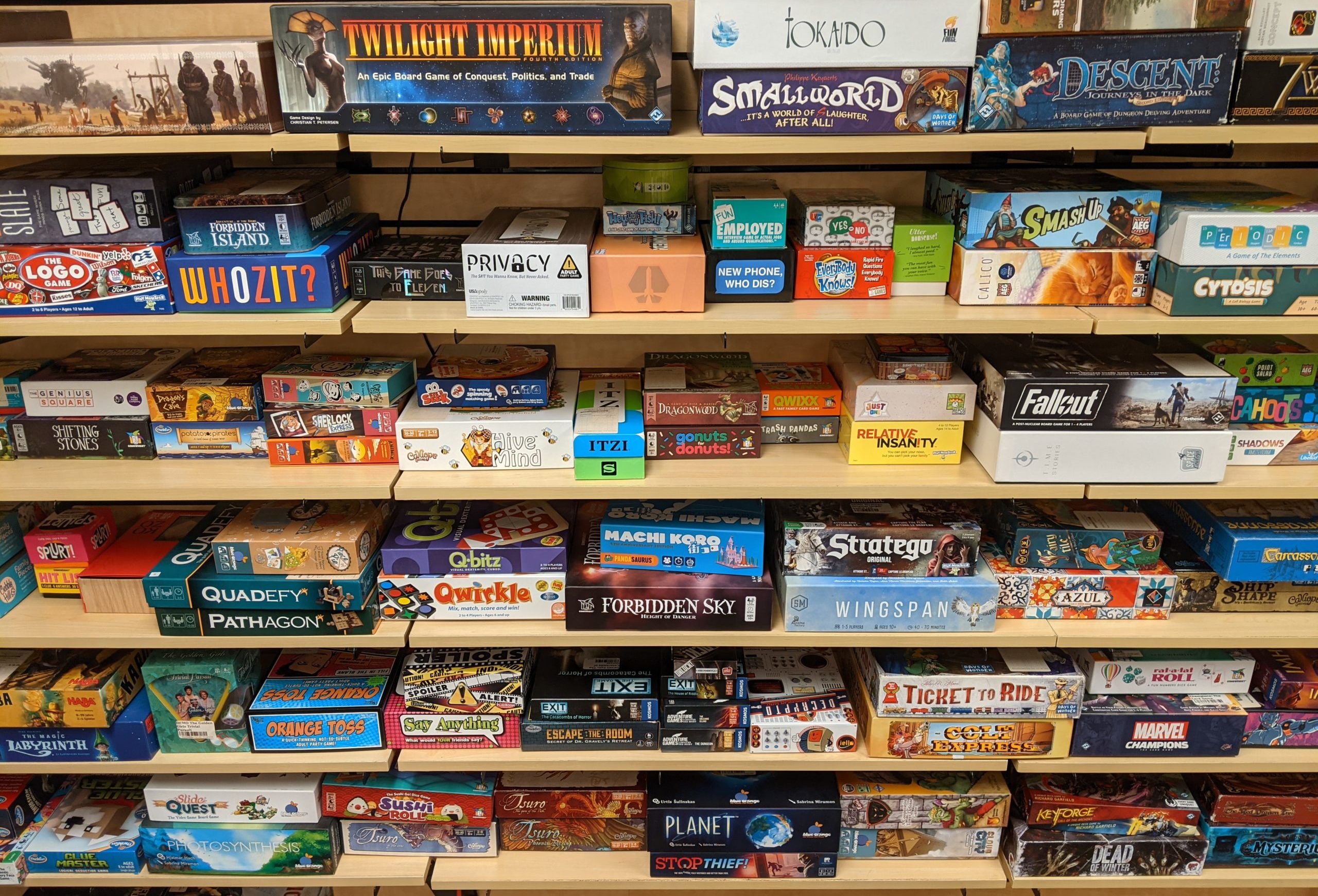 Our Bayshore and Greenfield locations are proud to offer an amazing board game library with hundreds of titles—and they're all here for you to play!
Open Gaming at a Glance
Available on Sundays, 11AM-6PM
$10 per player–Get $10 Off other items on your purchase!
Call ahead to confirm open tables
How does "Open Gaming" work?
Just like it sounds! An Open Gaming ticket will get you a seat in our event space as well as access to the entire Game Library for the day.
Yep, your ticket is good until we close up, even if you leave for a break or a bite and come back later.
$10 In for $10 Off
Open Gaming tickets are $10 per player–and you get $10 off any items you're purchasing when you buy your ticket!
Availability
BAYSHORE–Open Gaming is available from 11AM-6PM on Sundays. Table availability may vary.
GREENFIELD–Open Gaming is available every day from 11AM-7PM (6PM on Sundays).
Call Ahead!
If you want to be sure there are tables available, or if you're planning to stop in with more than six players, we suggest calling ahead to verify that there's space.
Special Events
Open Gaming may be unavailable some days due to special events. Check the event calendar!
Bringing your Own Games?
That's great! Feel free to break out your favorites from home. We just ask that you let us know what you're bringing when you arrive—that way we know what you're leaving with as well.
(Open Gaming is not currently available at our Mayfair location)