Pokémon Events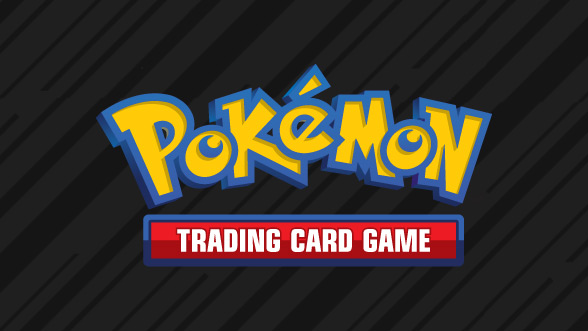 Welcome to the Pokémon Trading Card Game at Board Game Barrister!
There are numerous ways to play Pokémon at our locations, whether you're brand new to the game or a competitive player – or somewhere between the two. Read on for a few details on our most common events!
Casual League Sundays (Casual Play)
Every Sunday afternoon, Pokémon players of all ages stop in to play non-competitive games. These afternoons are great opportunities to learn the game or play the decks you've been building.
Our Pokémon League is 100% casual play. That means we don't tell anyone who to play, or when. We also don't track wins and losses–players get a signature for every game they play (win or lose) and those signatures add up toward prizes, like promo cards, gym badges and charms.
Casual play also means that if you can't make it to the store until 1:00 or 2:00 in the afternoon some weeks, that's totally fine. Come when you can, play as many or as few games as you like, and head out whenever you feel like it.
Players are welcome to play until we close at 6:00pm. Most players arrive around Noon and stick around until the late afternoon.
Deck-building and Format
We don't adhere to any specific deck-building formats, so any 60-card deck works just fine.
Don't have a deck? We have pre-built Pokemon decks available for purchase at both stores. Pick up a new deck when you stop in for League, or build your own deck from scratch.
Player Age
Our Pokémon community has a wide range of ages, from children to adults, all of whom love the game and are very welcoming to new players. The only age limit is that a player has to be able to play nice with others. Some six-year olds fall well within this parameter, and some twenty-six year olds do not. We normally see a lot of kids playing on Sundays, and adults are completely welcome to join in the fun!
Parents are welcome to stick around and observe without paying the entry fee.
Entry Fee
Sunday League has an entry fee of $3 or 100 MVP points for all players. Get more information on the MVP Club here.
League Challenges (Competitive Play)


For more of a challenge, step up the first tier of Pokémon competitive play! Our League Challenges are great opportunities to get your feet wet in the world of Premier Events. These tournament-style events normally take place on one Sunday per month at our Greenfield location.
One of the first things we'll do at any League Challenge is to divide players into three age divisions (Junior, Senior, and Masters). Before we do so, we'll ask all players to fill out a decklist (provided by us) with all of the cards they've included in their deck.
The event itself will take place over a number of Swiss-style rounds dependent on attendance, meaning players are never eliminated and will play against other players who are doing approximately as well as they are in the tournament.  Each round is a 30-minute, best-of-one match.
League Challenge Prizes
All players will receive one Pokémon booster pack just for participating.
The Top 4 players in each division will receive the League Season promo card corresponding to their rank.
The final winner in each division will also receive a Gym Badge of their choice.
Players in this event will receive Play! Points for attending, as well as Championship Points for their final rank.
League Challenge Format
Each League Challenge also has a "format," that dictates which cards are legal to play in that event. The formats are Standard and Expanded, and each has a specific series of Pokémon sets from which players may use include cards. Get more information about the Standard and Expanded formats.
View the full Pokemon Rules Document here.
We'll see you out on the tables – Gotta Catch 'Em All!