Back to Greenfield–New Location Announcement!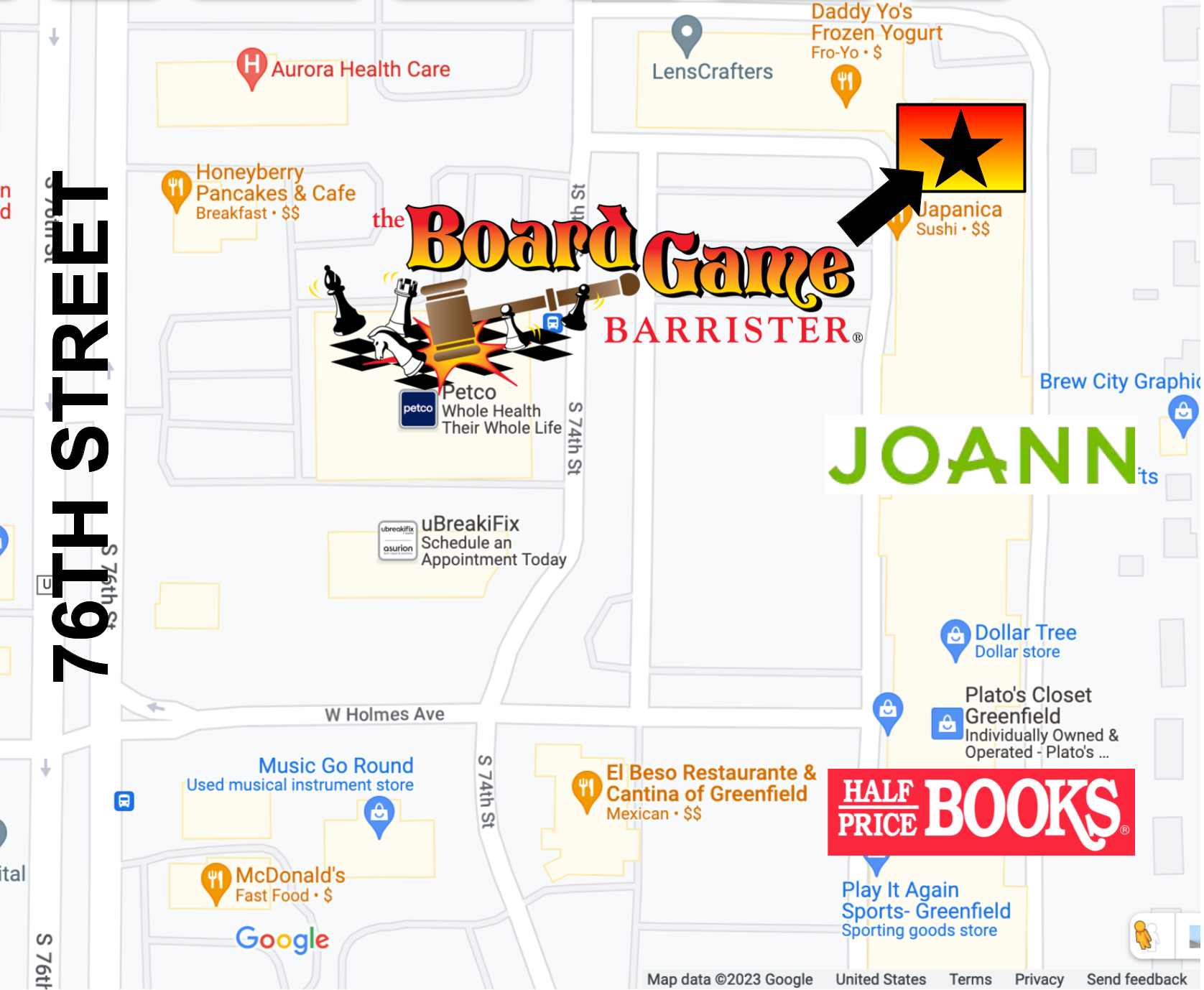 After two years of waiting for the right circumstances to align, we finally get to announce that…
WE'RE HEADED BACK TO GREENFIELD!
This spring, we'll be opening the doors of a new fully functional Board Game Barrister store.
The new store is in one of our favorite shopping centers: Greenfield Place on 76th St.
The new address is 4912 S 74th St, between Fluid Jiu Jitsu and Japanica. We'll be neighbors with Half Price Books, JoAnn, Fred Astaire Dance Studio and more.
We'll have more details soon, so stay tuned!