POSTPONED / ALTERED – Board Game Expo 2020!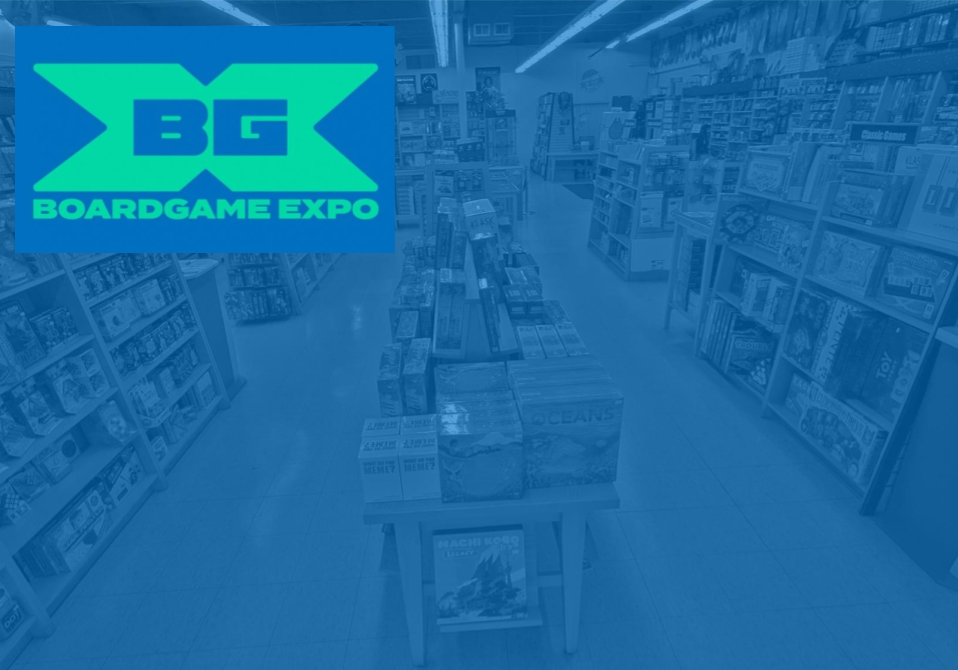 DUE TO COVID-19, BGX WILL HAPPEN IN SOME ALTERNATE FORM.  Specifically, our Mayfair Mall store is temporarily closed.  Details are forthcoming.
See our COVID-19 Update Page here.
We're thrilled to be among the 100 game stores across the country who will host the first-ever Board Game Expo—April 4, 2020 at our Mayfair Mall location.
Board Game Expo (BGX) is a completely new type of event—a board game prerelease of sorts—put together by Gaming Days LLC, the same team behind Free RPG Day.
As a participating store, we will be demoing a number of yet-to-be-released board games from some of our favorite publishers. Those games will also be available to take home 30+ days before they release.
Visit our BGX Event Page for our full event details and schedule.
A note from Gaming Days LLC, "BGX was designed to create an important celebration for the board game community at some of the best retail game stores in the country, and that goal becomes reality on April 4th, 2020."