Three Great Gifts for Role Players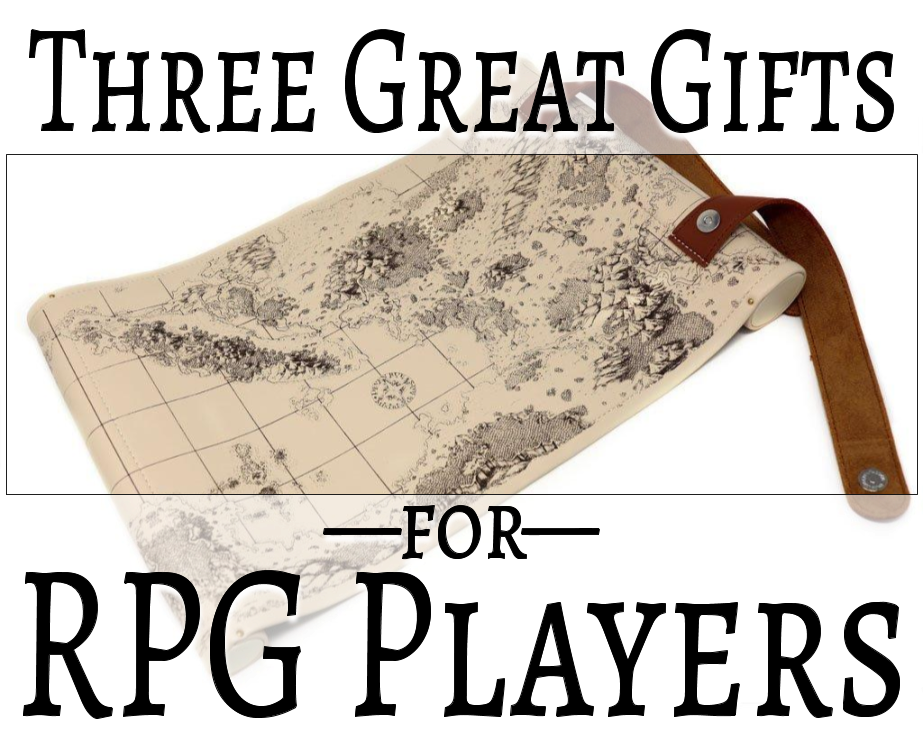 Dungeon delving, solving paranormal mysteries, exploring all of spacetime—the life of a Role Player spans vast universes of content. When it comes to finding gifts for a role player, deciding on the right book or miniature is nearly impossible without a detailed wish list—even for another RPG-lover.
However, there is one area of role playing that makes for 100% safe gift-giving territory: Dice.
Why? Role playing is a huge universe of games, books, miniatures, paints, and more—but dice are the one thing every role player (and nearly every role playing game) has in common. And you can never. have. enough. dice.
Here are some amazing gifts that the role player in your life will be thrilled add to their collection!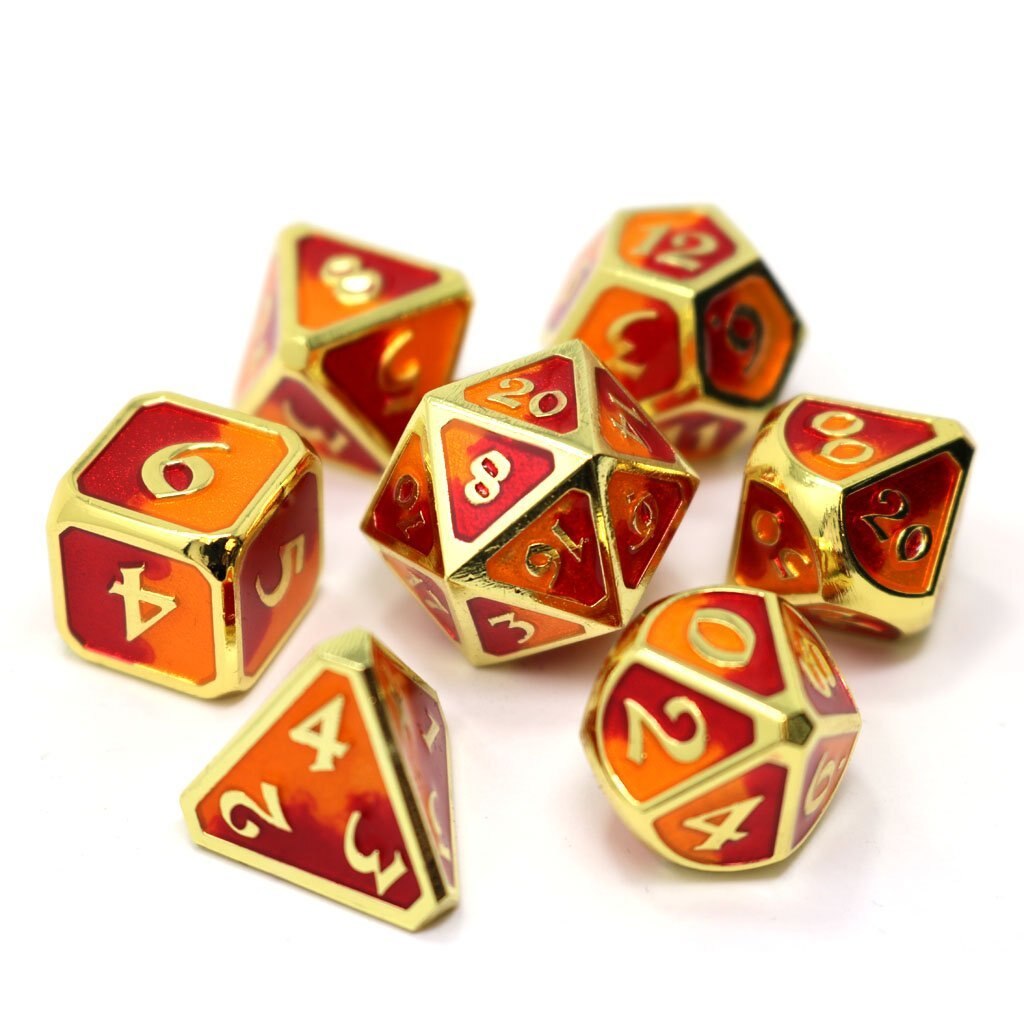 When role players say "There's no such thing as too many dice," we mean, "There's no such thing as too many epic, heavy dice that make us feel like we're wielding a real weapon when we roll them."
Die Hard Dice make those dice. Each set contains a complete set of seven polyhedral dice that look and feel incredible, ranging in appearance from gothic-style brushed iron to shiny golden brass.
And they each come stored in a sturdy metal case with a foam insert that snugly stores each individual die in the set.
It's really a can't-lose gift.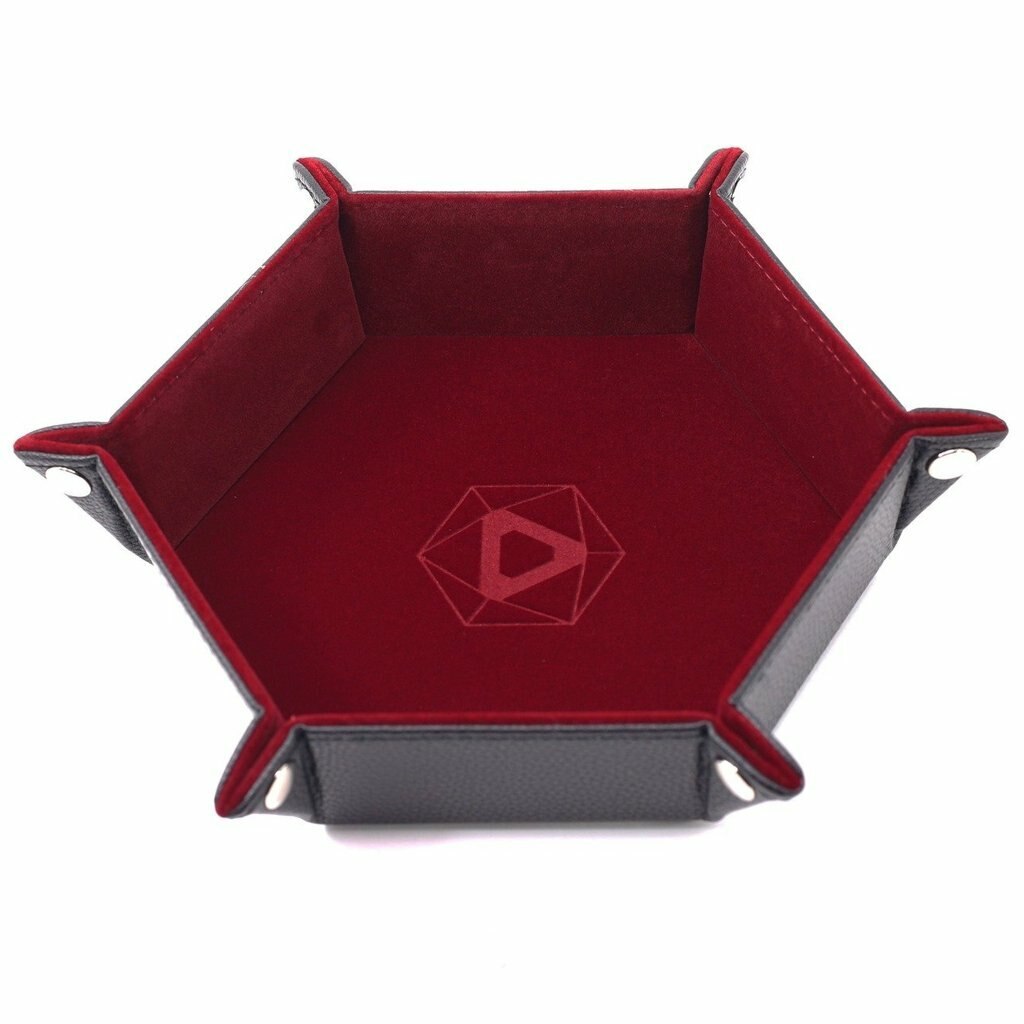 #2—Dice Trays
Dice trays are one of those things you don't realize you need until you see someone else at the table is using one. Then it becomes a MUST HAVE.
They prevent rogue dice from careening into the miniatures on the table, they protect the table itself from damage when the dice being rolled are on the heavier side (see above), and they're a fun, personal accessory to further enhance the look of a player's gear.
Coolest of all,  the folding-style trays store flat among books and papers, so they take up almost no space while being transported to and from the game.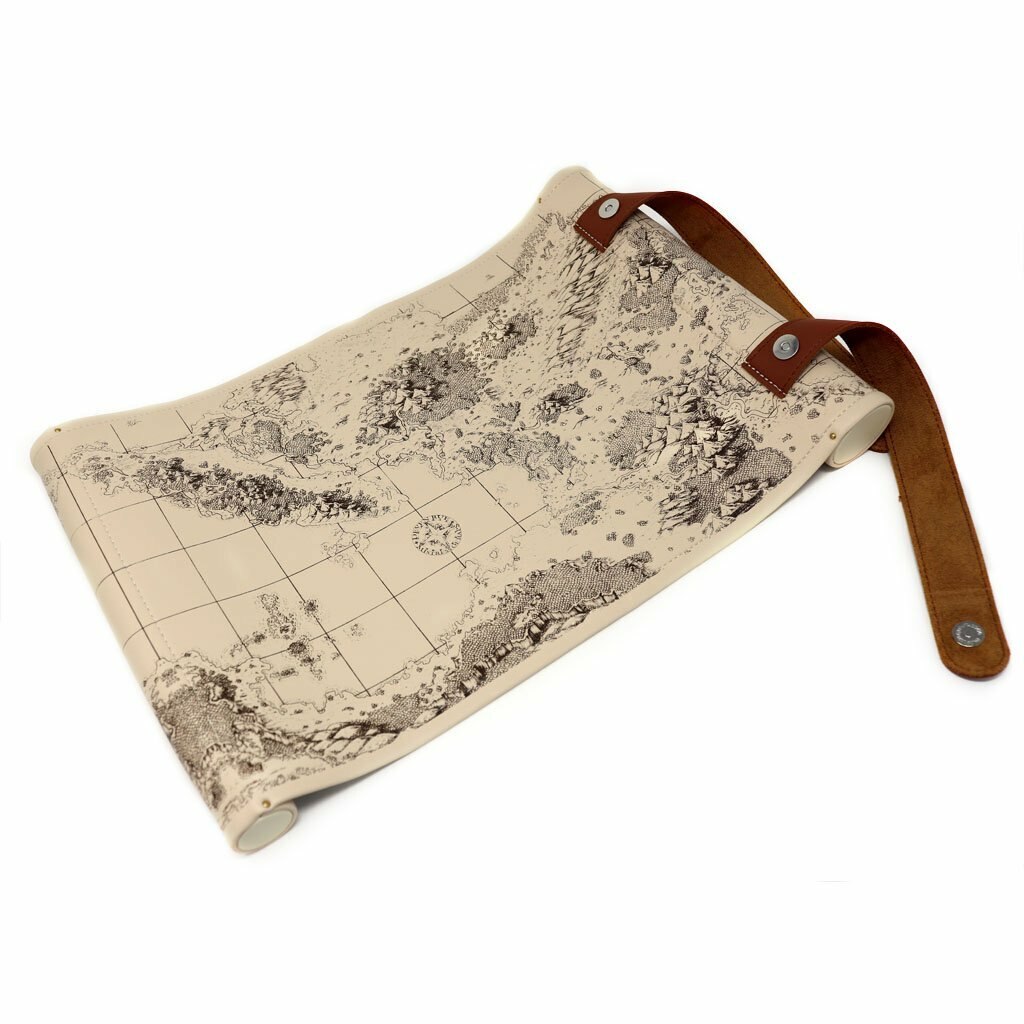 #3—Dice Scrolls
The Dice Scroll may be an accessory your role player is not yet familiar with. The scroll stores away in a nice single or double tube shape, depending on the style you choose. Then, when it's game time, it unsnaps, unrolls and unleashes its awesomeness.
Each scroll bears a striking design on a leatherette mat, where players can roll their dice. The tube in the center of the scroll is a storage compartment perfectly sized for dice—and the double scrolls also have a tube with space for three miniatures.
Best of all, even if your recipient already has a Dice Scroll, you can be sure that they have more dice awaiting epic storage solutions, and this Dice Scroll will be immediately put to use!