So long Bayshore… Hello New Store!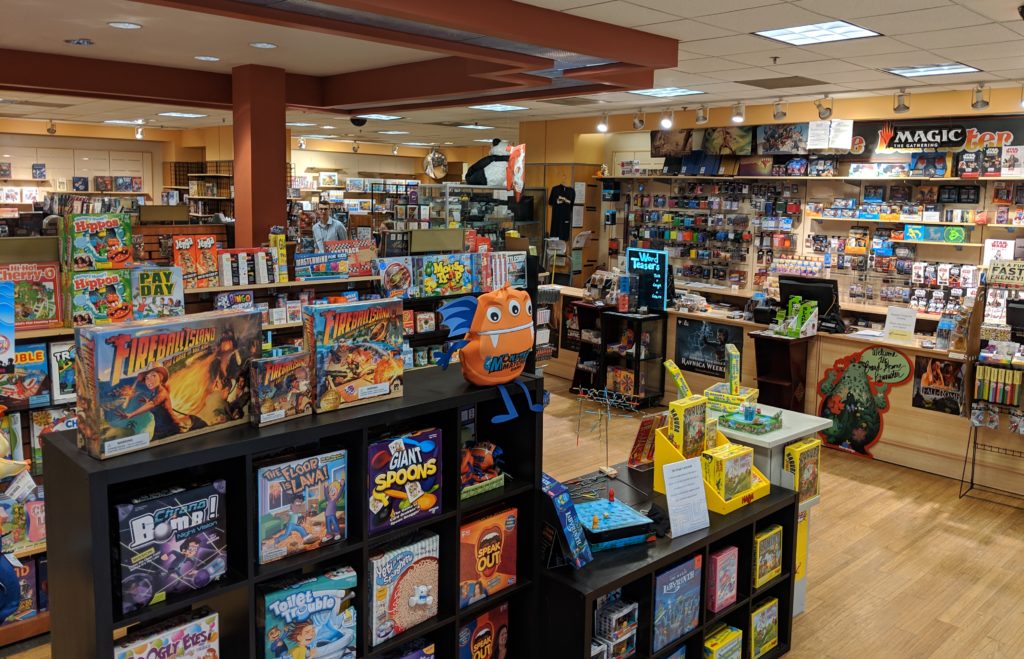 Well friends, after years of questions without definite answers, the day has come when I have news for you. We're moving our Bayshore Town Center location, and we're going about one block south!
Our new address will be 5530 N Port Washington Rd, in Glendale. You may know the place; it's currently a Verlo Mattress, right between Men's Wearhouse and Taco Bell.
What does this mean for you?
Well, you won't have to walk through the mall to get to us anymore! Other than that, it'll be business as usual, except in an exciting new location.
The new store will feature the same great selection of games, toys and puzzles—as well as an event center for special events and open gaming.
When's the big move?
We don't have definite dates yet, but the move should be sometime this summer. When it happens, there will be a couple days of down time between closing our current location and opening the new store.
We'll give you TONS of warning ahead of time, so keep watching our Facebook and News page for updates!