Shop the Board Game Barrister Online Store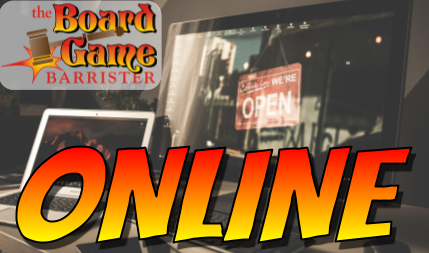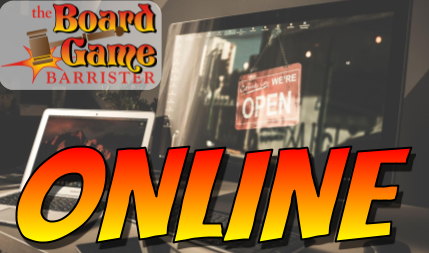 We're in the process of making our ENTIRE store inventory available online. Online orders are currently available for In-Store Pickup at all locations and shipping throughout the United States.
Feel free to browse by category, or if there is a specific game, toy or puzzle you're looking for, try using the Search bar.

In-Store Pickup Now Available!
We will contact you via telephone when your item is ready at the store you select for pickup.

If that store has inventory, this will generally be the same day.
If your item is being transferred from another store, we'll call when everything has arrived.

Note: Heat-and-serve food orders must be placed for pickup at Oak & Shield Pub or Delivery
*Shipping to the contiguous 48 States via USPS Priority Mail
Some publishers prohibit or restrict our ability to ship their items, sorry.
Items normally ship in 1-3 business days.
Next-Day Delivery to Milwaukee County—Friday & Saturday Only
Next-day home delivery is available for orders including Heat-and-Serve food options.

Friday Delivery—orders placed by 5PM Thursday
Saturday Delivery—orders placed 5PM Thursday through 5PM Friday
No deliveries Sunday through Thursday

Deliveries within Milwaukee County unless prior arrangements are made.

Deliveries must include food. Please add at least one Heat & Serve Food item to your order.
Delays are possible
It is possible that the item was purchased since the last inventory update, or is discovered to be missing or damaged.
If a delay occurs, we will get a replacement en route asap. If we cannot order a replacement or one is not available, we will cancel your order and issue a refund.