Same-Day/Next-Day Local Delivery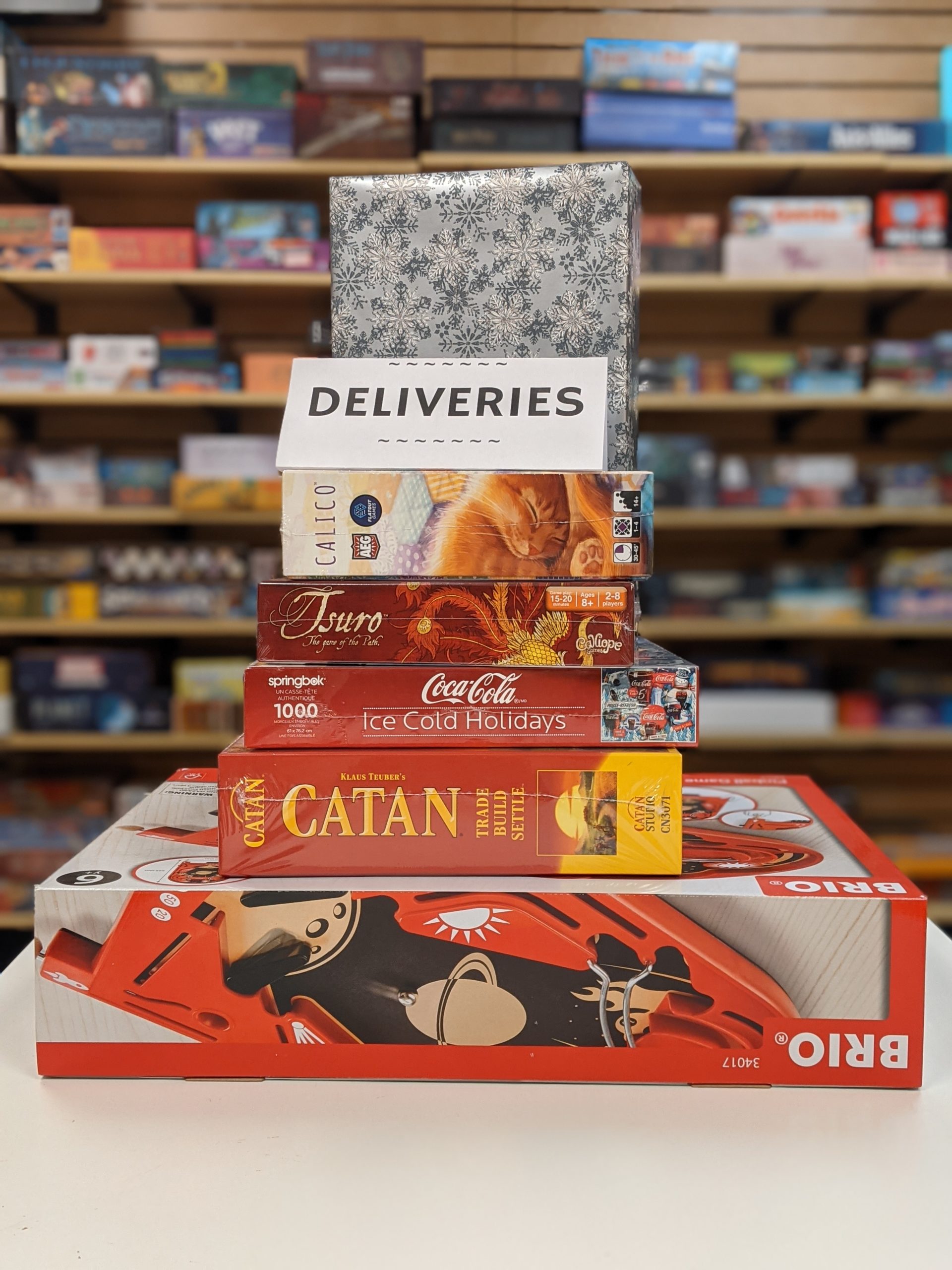 We're happy to introduce Same-Day/Next-Day Local Delivery. Place an online order for delivery, and we'll send it with our driver—straight to your door! Deliveries carry a flat rate fee, so it's the same for orders of any amount and any item size. (Yes, we will bring you a trio of big ol' plush pandas or a dozen puzzles. Just put them all on the same order!)Last detail: "Local" delivery means we're currently covering all of Milwaukee and the surrounding areas. If you're in our delivery zone, you'll see it as a shipping option after you enter your shipping address.
We'd love to pack your games, gifts and goodies into a car headed straight from the store to to you.