Pre-register for your Force of Will Prerelease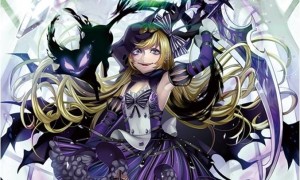 Be among the first to play the new Twilight Wanderer set! A Force of Will Prerelease offers players the chance to open packs of an unreleased set, build decks and compete for exciting prizes!
This will be a Sealed format tournament taking place over the course of Three of Swiss style rounds. This event will adhere to the Specific Floor Rules for Force of Will tournaments.
| | | | | | |
| --- | --- | --- | --- | --- | --- |
| Location | Date |   Registration |   Deck Construction |  # Rounds |   Entry |
|  Greenfield | Friday, Dec 4 |  5:30 PM | 6:00 PM | 3 | $25 |
| Bayshore |  Sunday, Dec 6 |  11:30 AM | Noon | 3 | $25 |
Pre-registration for all events is absolutely encouraged!
Want to guarantee your seat in the tournament? You can pre-register in person at the store you want to play at or over the phone with a credit card (learn more about how to pre-register).
Prizes
All players will receive an exclusive promo for participating. The Top 4 players will receive a Force of Will: Twilight Wanderer Prerelease playmat.
Two additional playmats will be awarded at random among the players present at the end of the event.
Sealed Format in Force of Will
Each player opens six booster packs. Cards are not drafted or exchanged in any way. Players may not trade cards with other players and may not add any cards from their personal collections. Only the cards opened in those booster packs may be used. Players have 20 minutes to build a their decks:
Main Deck:
Players will build a main deck (Bifrost, without Lifebreak) with a minimum number of 20 non-magic stone cards from his or her card pool. A player may include more than four copies of a card in his or her main deck.
Ruler:
Players choose their ruler from any set in the cluster used in that tournament. If the ruler a player chooses isn't available, they may proxy that ruler.
Magic Stone Deck: To build a magic stone deck, a player can choose a minimum number of 8 magic stone cards from his or her card pool. He or she can add any number of non-special magic stone cards even from his or her personal collection. A player may include more than four copies of a special magic stone card in his or her magic stone deck.