Pre-Order Spotlight: Everdell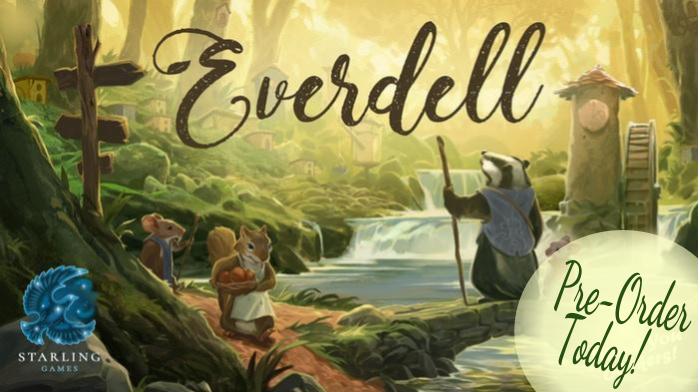 "Many a peaceful year have passed in Everdell—but the time has come for new territories to be settled and new cities to be established. You will be the leader of a group of critters intent on just such a task. There are buildings to construct, lively characters to meet and events to host—you will have a busy year ahead of you!"
—Starling Game Description

Everdell at a Glance
The first thing to know about Everdell is how visually stunning it really is. From the childhood-invoking artwork reminiscent of Brain Jacques's Redwall series, to its stop-you-in-your-tracks table presence, you will begin to feel the value of this gaming experience starting the moment you sit back from setting up and find yourself gazing down on a lively valley in the shadow of the Ever Tree.
The goal of the game is to build a prosperous city in the part of the forest your animals have settled. Each building you construct will cost valuable resources, and each resident you wish to bring into your city will require berries. It's worth mentioning here, that the berry tokens actually squish when you squeeze them.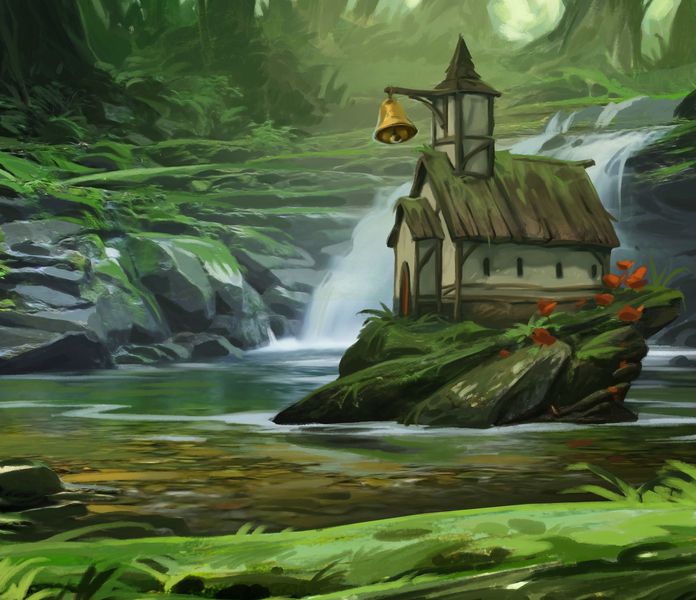 Technically, the game is a competitive puzzle to create a more impressive city than your fellow players, but it's just so darn nice to play that the competitive edge gives way to a sort of communal investment in everyone's cities improving.
At its heart, Everdell is a worker placement game; each player gets a number of wooden worker animals (you choose whether you'll play as hedgehogs, mice, turtles or squirrels) to send to work on various tasks, whether that's collecting pebbles by the river, heading to the Post Office, or hosting an expedition for local cartographers. However, each worker can only perform one task per season—once they're at the Post Office, they stay at the Post Office—so you want to choose wisely when sending them into the valley.
Beyond its worker placement mechanic, Everdell brings in fascinating mechanics from recently successful games, like Charterstone, while introducing a great Changing Seasons mechanic that, in my gaming experience, is truly new and unique—an impressive feat in a board game environment where nearly everything in a game can be compared to another game.
The important questions? It plays 2-4 players (yes, it holds up very well with only 2) and lasts about 20-30 minutes per player. One can dig up a fair amount of strategic complexity, but the base mechanics are suitable for someone as young as 10 or 11 years (the box claims, perhaps not giving itself enough credit, Ages 13+).
Ready to get to work on your corner of the forest?
Everdell is available for pre-order now!
Want to know more? Let's get into some details!
The "Nutty" Gritty of Everdell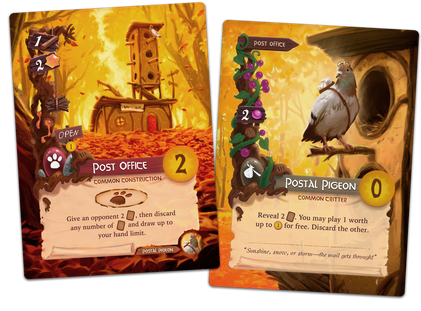 Everdell is built around a surprisingly straightforward turn structure. You and your fellow players will take turns in clockwise order, and on your turn, you will take exactly one action.
How many actions do you have to choose between? Three.
Place a Worker
Play a Card
Prepare for a New Season
When you Place a Worker, you'll move one of your wooden workers from your ready play area to an action space. Action spaces can be found along the river, in the forest, or even in another player's city!
That worker will activate the action space when they arrive, perhaps gathering you some valuable resources, drawing you cards, or introducing unique effects. Your workers will do amazing things for you, and they're the main way you'll acquire the resources to start building up your city. The catch? You only have two workers when the game begins, and once you place them, they'll stay on that action space until you take the Prepare for a New Season action.
The other catch? Once a worker takes an action space, no other worker can join them there until they leave.
Playing a Card means exactly that. There are two main card types in the game: constructions and critters. Each card has a cost to play. Constructions demand stones, sticks and resin to build, while critters need only squishy berries!
Here's where playing cards gets intriguing: each construction lists a critter type—note the "Postal Pigeon" listed in the bottom right corner of the Post Office in our image. If you have built that construction, its critter becomes FREE to play.
Different card subtypes introduce additional abilities. For instance, a green Growth card will activate its ability as soon as you play it, but also activates when you prepare for Spring and Fall. A red Action card brings a new action space into the game that even your opponents may have access to!
The availability of free critters combined with fascinating action/ability interactions means that you and your fellow players will start to see some really rewarding card combos.
And now for the fascinating, unique turn action. When you Prepare for a New Season, you will take all your played workers back to your ready area (freeing up those spaces for other workers). You also get 2 or 3 NEW workers, depending on what season it is. And here's the fascinating bit: You took the Prepare for Season action. You cleared your action spaces and moved into the new season. Your turn is over… Your fellow players are still in the previous season, and they will be until they decide they're ready to move into the next by taking the Prepare for Season themselves!
In a way, this mechanic turns the game into the opposite of a race. Why rush through the seasons when you could spend more turns gathering, storing, and building your city? Occasionally, the best move in a new season is the biggest, most impressive one—buying a Castle or using all your workers quickly to claim the best action spaces—but often, you'll benefit more from filling out your city with small, incremental benefits and abilities that will all be working together by the time Winter comes.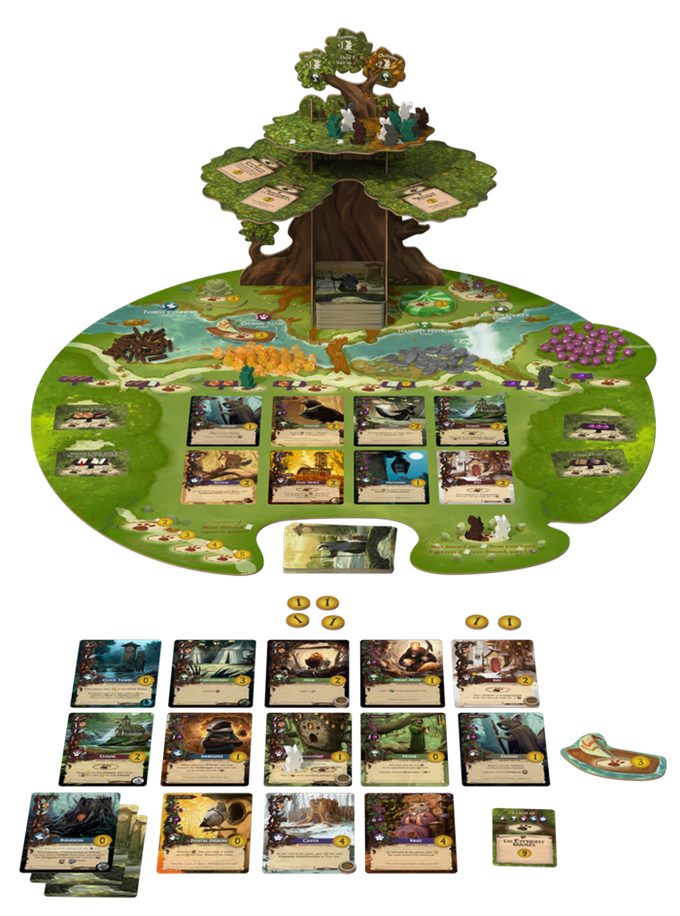 The Components and Table Presence
If the images in this post don't speak for themselves, then I'll speak for them. This game looks and feels absolutely magical. Each card's art invokes a strong sense of lively innocence, moonlit reverence, or overwhelming charm. It invites the viewer to live in an idyllic fantasy village for an hour, and one can almost hear the birds in the trees and the gentle babble of the river.
Perhaps one of the aesthetic choices I'm most fond of: The tree is an area of play. The lower tier of branches holds a number of special events that you can work toward—for bonus victory points—over the course of the game. The higher tier holds the workers you'll gain in each upcoming season, as well as a quick reference key to tell you what happens when you prepare for each new season.
Now, these mechanics could easily be incorporated into the game without a foot-tall tree model, but having the foot-tall tree model introduces a uniquely three-dimensional gaming experience. When a player wishes to refer back to what actions they'll take going into the next season, they look UP to the Ever Tree's highest canopy, where their future workers await them. I honestly don't know that I had ever looked UP at a game board prior to playing this game.
And the tokens. Honestly, the tokens are what had us convinced.
The Rulebook—Yep, even that's great!
The last great thing? The rulebook is shorter than this article. It's packed with flavor elements for you to peruse at your leisure, but the rules themselves roll smoothly along over the course of a half-dozen pages.
Brilliantly, in the back of the rulebook, one can find a quick clarification of every card in the game. The first time we played, I'd guess we had about a dozen questions about the how the wording on a card interacted with the game's mechanics and combinations, and each time, we were able to answer our question within 10 seconds, thanks to the reference in the back.
And there we have it. If it isn't obvious, I'm already quite fond of this game and of the way I feel when I'm playing it. Win or lose, I'm happy I spent time in the forest and built a city not-quite-like any I've built before.
Pre-Order your copy of Everdell.