Learning through Pretending: Playing Diner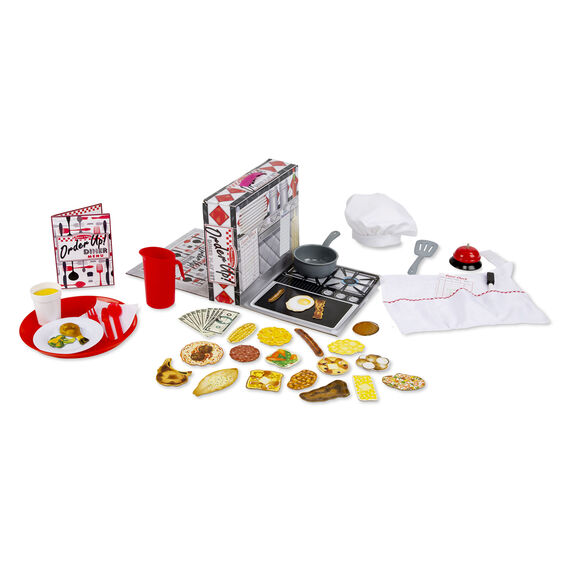 This week at Barrister Unschool: Learning through Pretending!
I remember playing Diner when I was growing up—setting up a table and menus for my parents, getting out the little pretend server pad, taking their fake money, bringing out plastic food for them to to "eat".
Of all the games we played, that one definitely stuck out, probably because it made me feel responsible and the props made it such a vivid experience. I remember the old play set we had was called Paraphernalia.
Not shockingly, the world of pretend food establishments has improved wildly since then. The Order Up! Diner Play Set from Melissa & Doug has everything I remember, plus a fold-down cooktop—and the little food pieces have "cooked" sides when you flip them over. WHAT! 🤯
We love this little set for building creativity, math skills, and more.