Open for Limited In-Store Shopping!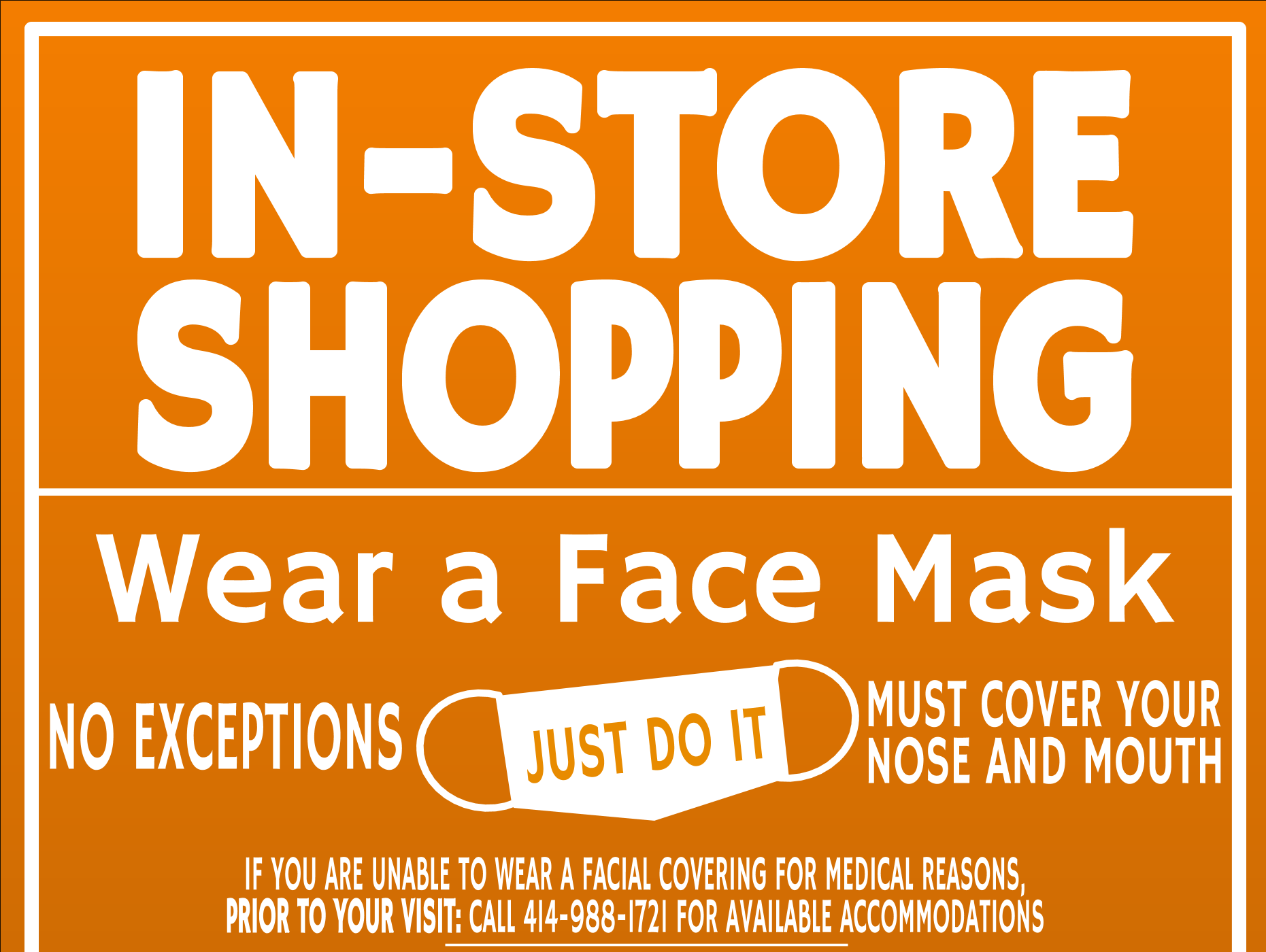 Please read this post in its entirety to prepare for your in-store visit.
Orders in our Online Store and In-Store Pickup are still active and encouraged!
We've seen other businesses set a great example for how to be open while still putting safety first; so we plan to set a great example as well by implementing firm research-based precautions to promote the safety of our shoppers and our Barristers.
– Face Masks Required –
– No Public Restrooms –
– No Events or Game Library –
Face Masks Required
All shoppers are required to have a face covering that covers both the nose and mouth. This is an airborne virus; wearing a mask is the single most-important thing we can all do to prevent sending more virus into the air.
If you are the sort of person to play fast-and-loose with the mask rules:
We will ask you to pull it up over your nose and down over your chin. We will ask you keep it properly applied even if you're in a secluded part of the store. If you do not wish to comply with those requests, we will ask you to leave.
For our part, we will be wearing face masks for your safety.
If you are unable to wear a facial covering for medical reasons, prior to your visit, call 414-988-1721 for available accommodations.
No Public Restrooms
We're committing our sanitization efforts to the public spaces in the shopping areas of the stores, rather than attempting to maintain the vigorous sanitization schedule required to provide public restroom use at this time, so our restrooms will not be available in this phase of re-opening.
Online Shopping Still Available
Again, orders in our Online Store and In-Store Pickup remain available. If you don't feel entirely comfortable within the precautions we have set up, we completely understand, and we'll do our best to make sure you have access to our selection of games, toys and puzzles without needing to set foot in our stores.