Online Play for RPGs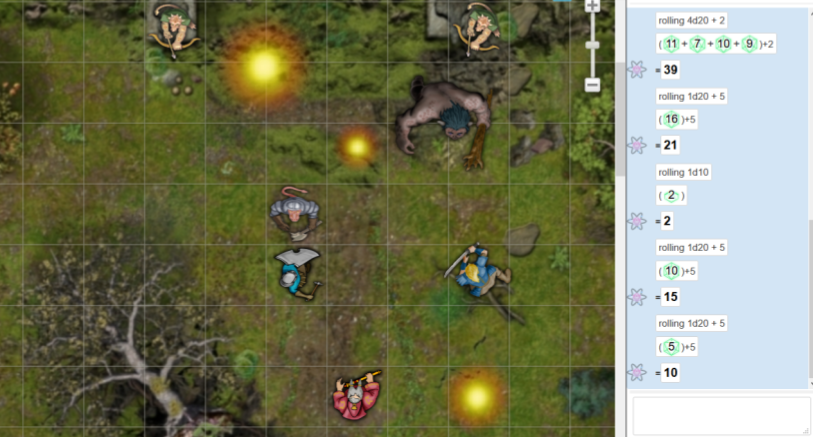 It's been a long road so far, and even though an end is on the horizon, many of us are still at home, still being safe and socially distant as the pandemic still rages on. But, being stuck at home doesn't mean the game has to end. There are many ways to move your favorite tabletop roleplaying game to a virtual space.
There are many different ways to approach playing an RPG online. The first thing you want to figure out is how you want to play. Do you just want to have voice chat? Is video important? Do you want the ability to use maps and virtual miniatures? What gaming resources do you want online? Finding the answers to these questions can start you on your journey to getting the game going once more.
If all you need is a way to communicate with your fellow players, that is pretty simple. Programs like Skype, Zoom, Google Meet, and Discord can easily fill that requirement. All of them can be used with or without video as well. Discord is my personal favorite because you can setup a unique channel just for your game that won't just have the chat requirements you need, but also has the ability to establish chat rooms that will stick around after you log out. It is a great source for handling a lot of out-of-game information.
If you want a more interactive game, I suggest two options, Fantasy Grounds or Roll20. Both offer the resources you need to have maps, character sheets, and other game resources linked to the program itself. For a beginner, I'd recommend Rol20. Both sites have a bit of a learning curve to them, and I find Roll20 to be a bit easier to figure out. It also has built in character sheets for dozens of RPGs, and it is the primary way I run all of my online games. Some people do have some audio issues with either of these, and in those instances I use Discord as a voice chat backup.
So, what are you waiting for? Ping some friends, pick a game, and get playing.
Stay up to date with all our new blog posts. Join our Weekly Newsletter.