Now Hiring: Holiday Barristers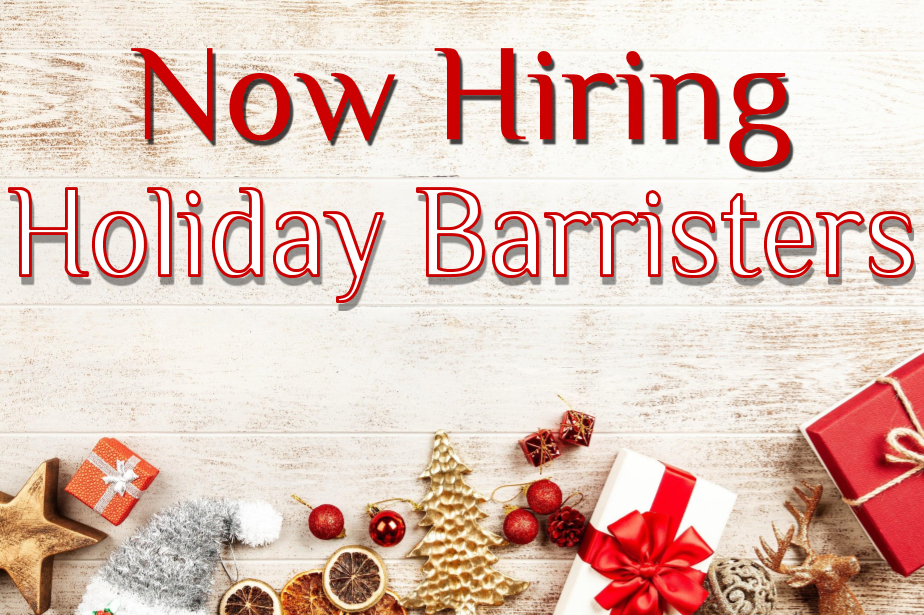 Love board games and toys? Want to spread that love by talking to fellow gamers, kids, parents, grandparents, and all sorts of other bright-eyed shoppers over the holidays?
Join us for the absurdly fun madness that is a Board Game Barrister holiday season. Become a Holiday Barrister!
A Holiday Barrister receives focused training, enabling them to confidently discuss everything in the store, operate a register, and improve any customer's experience. Training will take place over 1-2 weeks in October or November.
This seasonal position will run primarily in the latter half of November and all of December, particularly in nights and weekends and the final 10 days leading into Christmas. Holiday Barristers who show a strong aptitude in the role will be considered for ongoing employment.
We are in the process of identifying applicants and candidates for the position,  so now is the perfect time to apply.
Find out more about the Barrister position here.
Apply Online – and let us know your availability as well as at which stores you're willing/able to work.