New Game Spotlight: 5-Minute Dungeon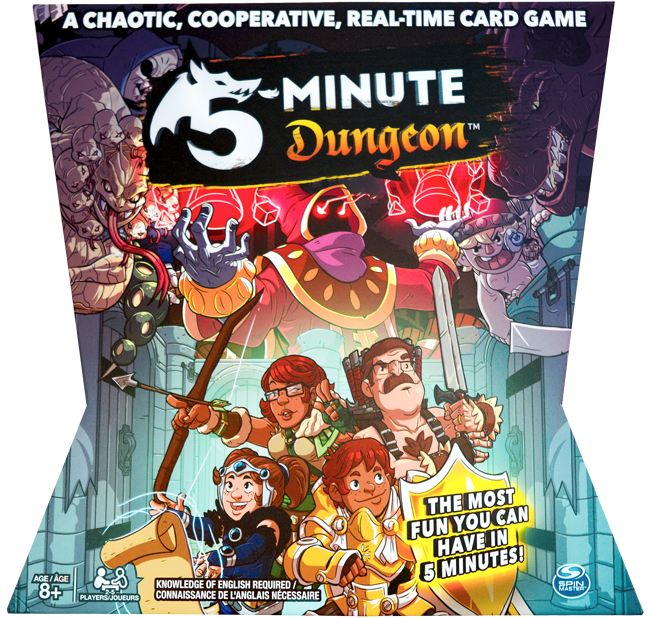 No planning. No resting. Just get in the dungeon and start killing those beasties. It is a race against the clock in 5-Minute Dungeon, do you and your fellow heroes have what it takes to be victorious.
This is one of those great games that can either provide a an hour or two of repeated fun or just fill in the gaps between meatier games. The title tells the truth, you have five minutes to get through the dungeon or it is back to the starting point. Beating the first boss, Baby Barbarian, is only the start of your quest however. There are more bosses waiting for the band of stalwart heroes, fail defeating any of them in five minutes, and you have to head back in shame and once again make your way through all the previously defeated bosses.
Every player chooses a hero, and each hero has a special ability that will aid you in your trek into the dungeon below. Everyone has their own deck of cards that will give you basic items like arrows, scrolls, and swords that are used to defeat many of the monsters and challenges you will face in the dungeon. There are also special items that can kill monsters with a single card, like the Holy Hand Grenade. This is a team game, and everyone wins or loses as such.
So, brush off those matching team jackets, get your card drawing finger ready, and start the timer, five minutes is going to feel much quicker than you think it is.