New Arrivals for October 21, 2015
Take a look at what's new on our shelves, whether for your own collection or early holiday ideas!
Personally Incorrect Expansion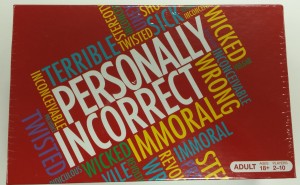 Expand the irreverent fun with this first expansion set for Personally Incorrect. Inside, you'll find more question cards, more answer cards, more ways to call out your friends and be all-around Personally Incorrect! Playable as a standalone game (but suggested in tandem with the base game), this expansion contains 29 new Questions and 96 Answers.
S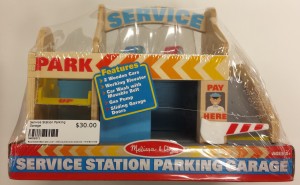 ervice Station Parking Garage
This all-in-one service station is truly full serve! Park the two included wooden cars in the parking garage with movable elevator or pull them through the car wash. Don't forget to fill up at the gas pump before getting the cars serviced at the garage with sliding doors! This play set for ages 3+ encourages fine motor skills, hand-eye coordination, problem solving, and imaginative play.
Barony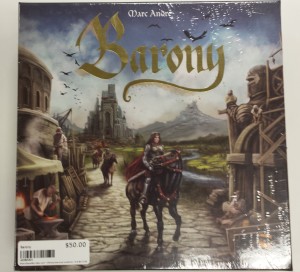 In Barony, players take the role of ambitious barons trying to extend their dominion over the land! At the beginning of the game, you'll create the board at random with forest, plains, field, mountain and lake hexes. Once any player has gained the title of duke, the player with the most influence in the region becomes the new king and wins!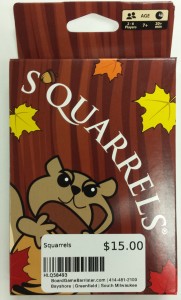 Squarrels
Embark upon the rigorous task of collecting acorns before winter sets in! Other Squirrels are all trying to take them before you do, so utilize Whirlwinds, Ambushing, Quarreling, and Hoarding to build your stockpile and survive the long cold.  The player to store the most acorns when winter finally comes WINS!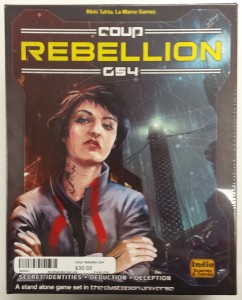 Coup: Rebellion G54
Exert your influence and oust your opponents from their seats in government. A new standalone game that borrows mechanisms and rules from Coup, Rebellion G54 introduces a variable deck that affects the relative power and advantage of each character between games. The last player standing when the lots are cast wins the game! Stop in and try this game out for free during our Double Exposure Splash, this Saturday, October 24!
One Night Revolution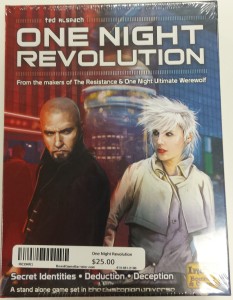 A super fast game of secret identities, One Night Revolution challenges players to discover the traitors among them or to keep their traitorous identities hidden! Every player starts with a specialist role that grants them special actions and an ID (Government Informant or Rebel Fighter).  If a majority of Rebels identify an Informant, they win — but if the Informant(s) remain hidden, they win! We'll have free demos of this game available during our Double Exposure Splash this Saturday, October 24!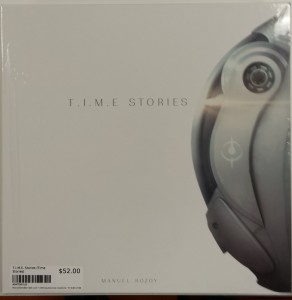 T.I.M.E. Stories
The T.I.M.E Agency protects humanity by preventing temporal faults and paradoxes from threatening the fabric of our universe. As temporal agents, you and your team will be sent into the bodies of beings from different worlds or realities to successfully complete the missions given to you.  Because T.I.M.E Stories is a narrative game of "decksploration", failure is impossible – the fun is in the story.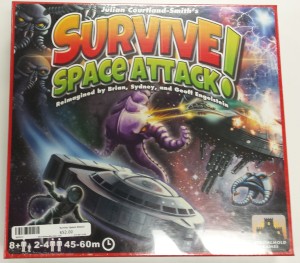 Survive: Space Attack!
The Space Station Atlantis has all the comfort of a five star hotel – until it comes under attack by aliens! After getting the guests to safety, the crew rushes to escape on escape pods and commandeered alien fighters. The unlucky ones will have to trust in their space suits and float for it. But with the aliens patrolling the space around the station, who will be able to jump to safety?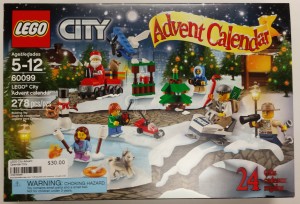 LEGO® City Advent Calendar
Enjoy the countdown to Christmas with the LEGO® City Advent Calendar, featuring 24 awesome gifts that will make each day a special day! You can meet Santa, decorate the Christmas tree, build a snowman or blast off into space aboard the shuttle. It's just like Christmas day! This awesome set also includes an array of LEGO minifigures and models that can be integrated with your favorite sets.
LEGO® Star Wars Advent Calendar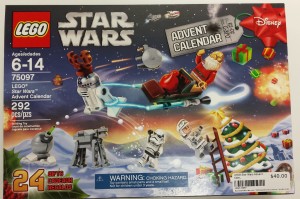 Take a journey through the galaxy this holiday season with the LEGO® Star Wars™ Advent Calendar! Open each of the 24 doors to reveal a fun Tatooine, Endor, Hoth, Space or Christmas-themed gift. With minifigures, starships, vehicles and more to discover, as well as a great fold-out playmat, Christmas will arrive faster than you can say "May the Force be with you!"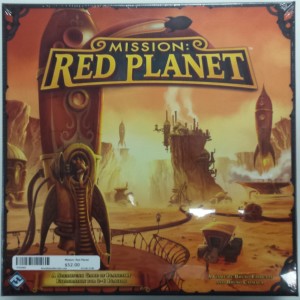 Mission: Red Planet
Victorian-era Earth is in dire need of resources. Fortunately, probes sent to Mars have discovered a new source of fuel and ice for terraforming. As the head of a mining corporation, these discoveries could make you unfathomably wealthy – if you can reach them before your competitors. You have ten rounds to send your astronauts into space, occupy the planet's most resource-rich zones, and harvest as much as possible.
Fantasy AGE Basic Rulebook
Now you can be the hero in your own sword and sorcery adventures! This is the game played on Wil Wheaton's new tabletop RPG show, Titansgrave: The Ashes of Valkana. The Adventure Game Engine (AGE) rules are easy to learn, and feature an innovative stunt system that keeps the action tense and exciting. This Basic Rulebook includes full character creation rules, advice for players, and an introductory adventure so you can get started right away.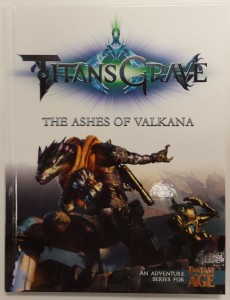 Titan's Grave: The Ashes of Valkana
Wil Wheaton's new tabletop RPG show on Geek & Sundry introduces an original science fantasy setting that mixes high magic and hi-tech. Written by a stellar team of award-winning designers, this companion book for the Fantasy AGE RPG gives you background info on Titansgrave, and all the adventures you saw on the show. So grab your blaster and ready your spells. Titansgrave needs heroes! Get a run-down on the setting from Will himself!
Stop in to your local Board Game Barrister location and get a first-hand look at these and other new games!