New Arrivals for November 24, 2015
Arriving on the shelves this week – a few expansions for games we love and a few new games that look fantastic!
Pie Face!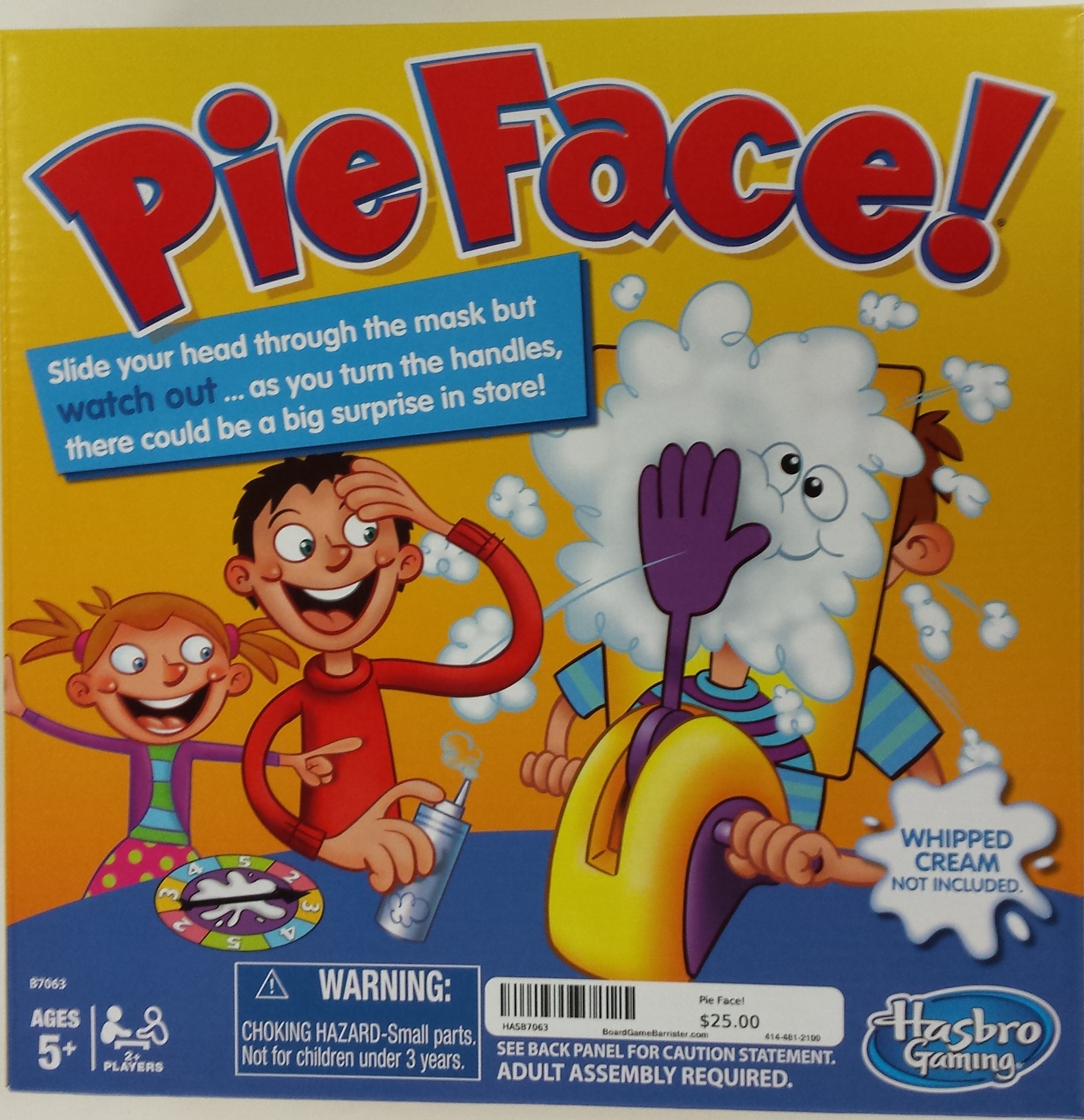 This game is filled with fun and suspense – and somebody's bound to get splatted! Just put some delicious whipped cream from home or the provided wet sponge on the game's "hand"and start turning the handles. It could go off at any time, but you score a point for every time you turn the handle without getting pie-faced – and the first one to 25 points wins. Take some risks and hope for the best in the hilarious game of Pie Face!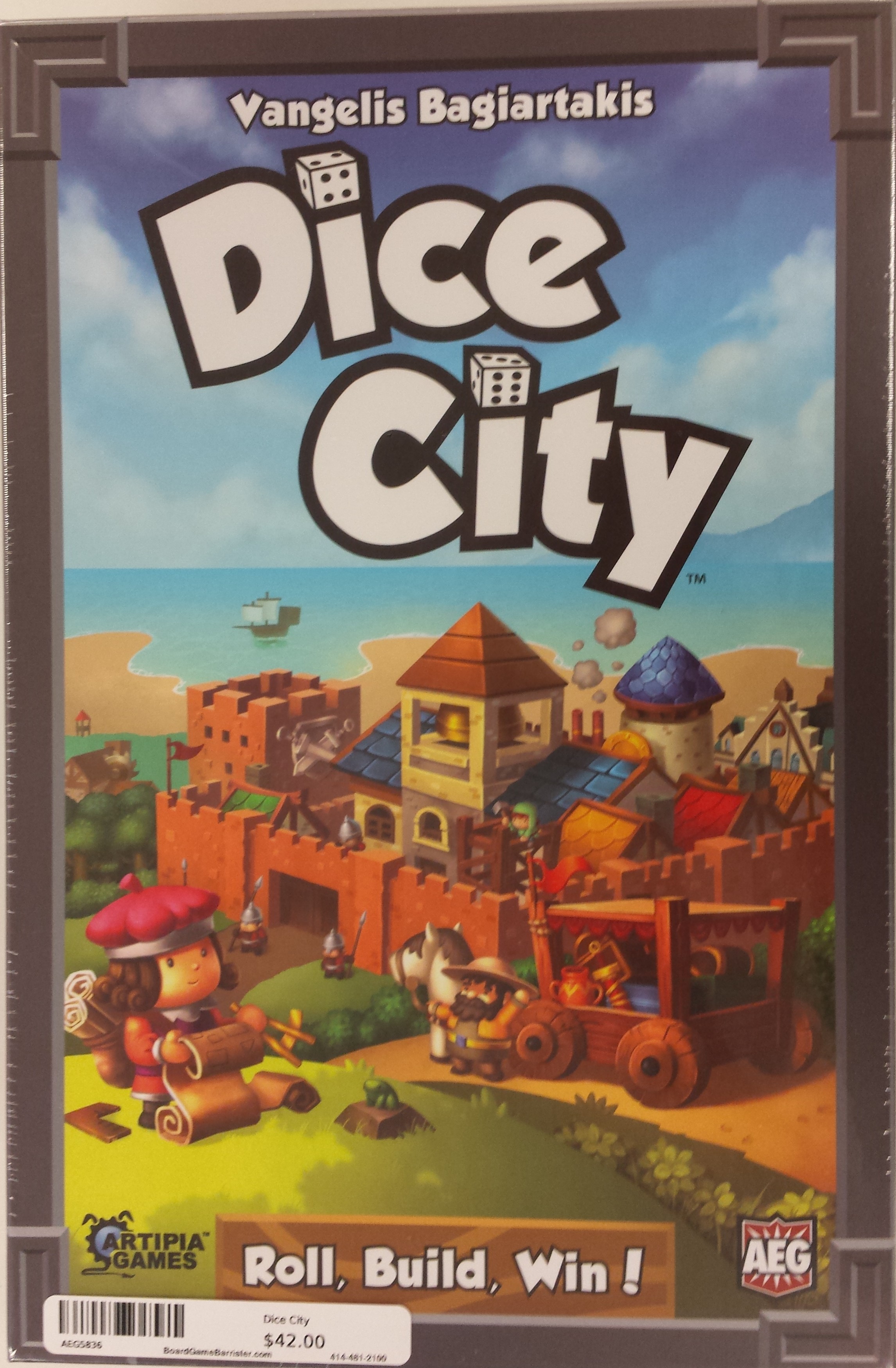 Dice City
The Kingdom of Rolldovia is in turmoil. Vie with your fellow players to establish your provincial city as the best home for Rolldovia's new capital in this "dice-crafting" game where the locations in your city act as the changing faces of your dice each turn. Players must choose their city's path in gaining the approval of all others in the kingdom by creating strong armies; constructing wondrous buildings; or opening up trade routes.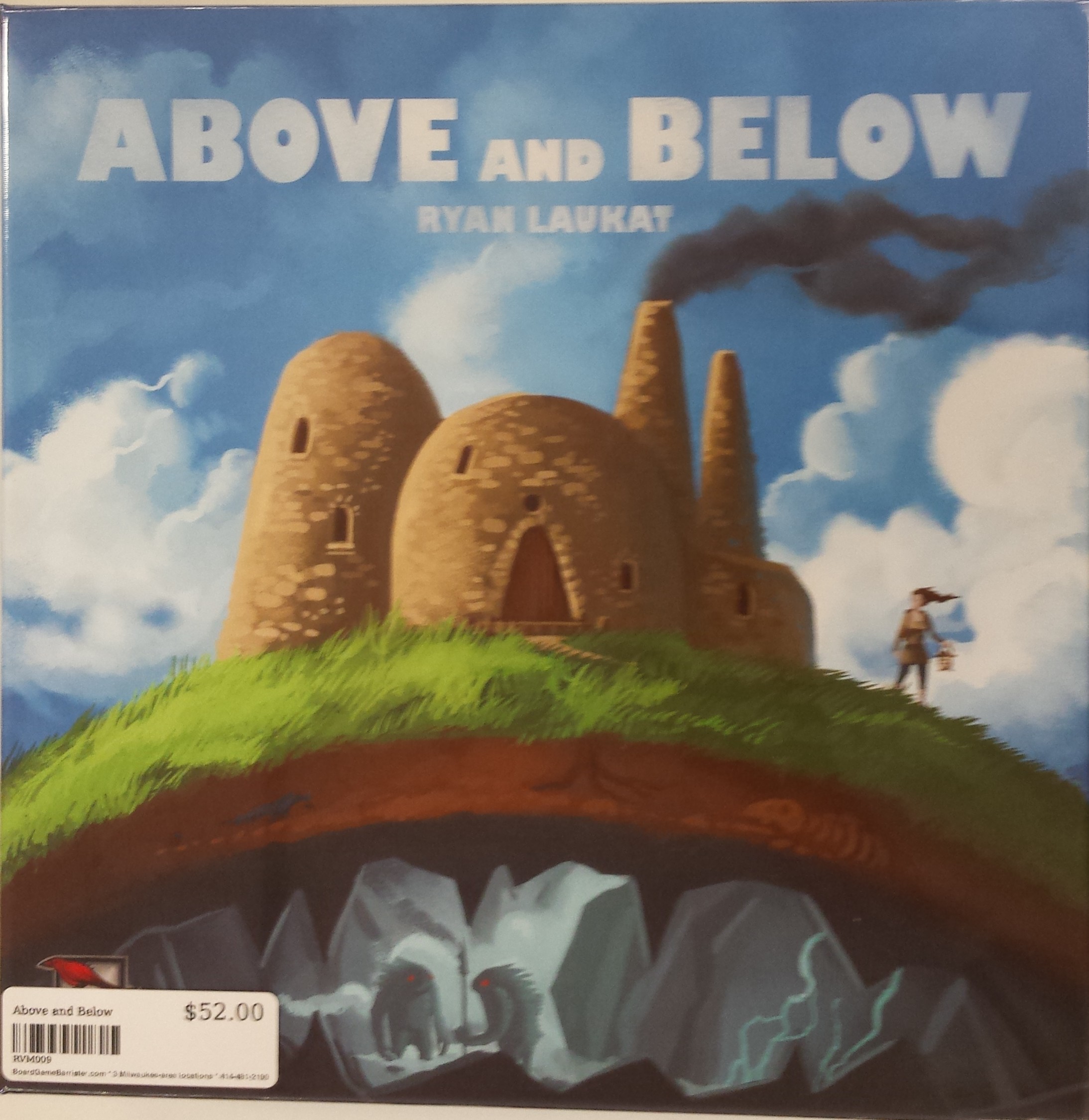 Above and Below
Your last village was ransacked by barbarians. You barely had time to pick up the baby before they started the pillaging, but after months of wandering, you finally found the perfect place to make your new home! Above and Below is a mashup of town-building and storytelling where you will compete to build the best village above and below ground. You'll send your villagers to use their unique abilities and perform jobs like exploring the caves, harvesting resources, and constructing houses. At the end of the game, the player with the most well-developed village wins!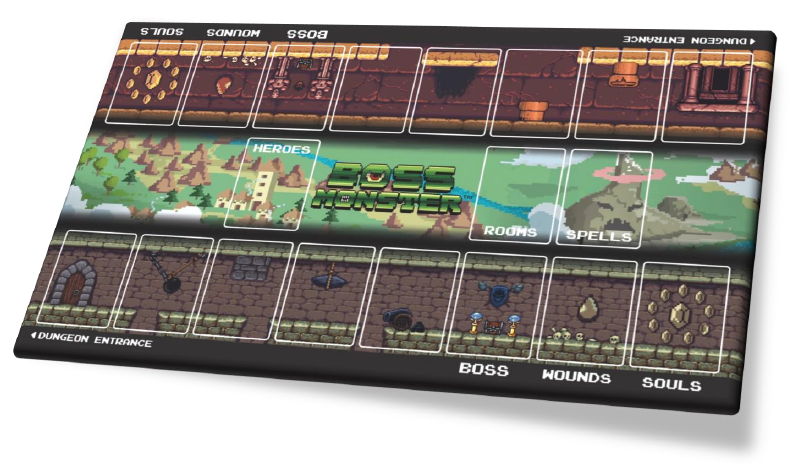 Boss Monster Playmat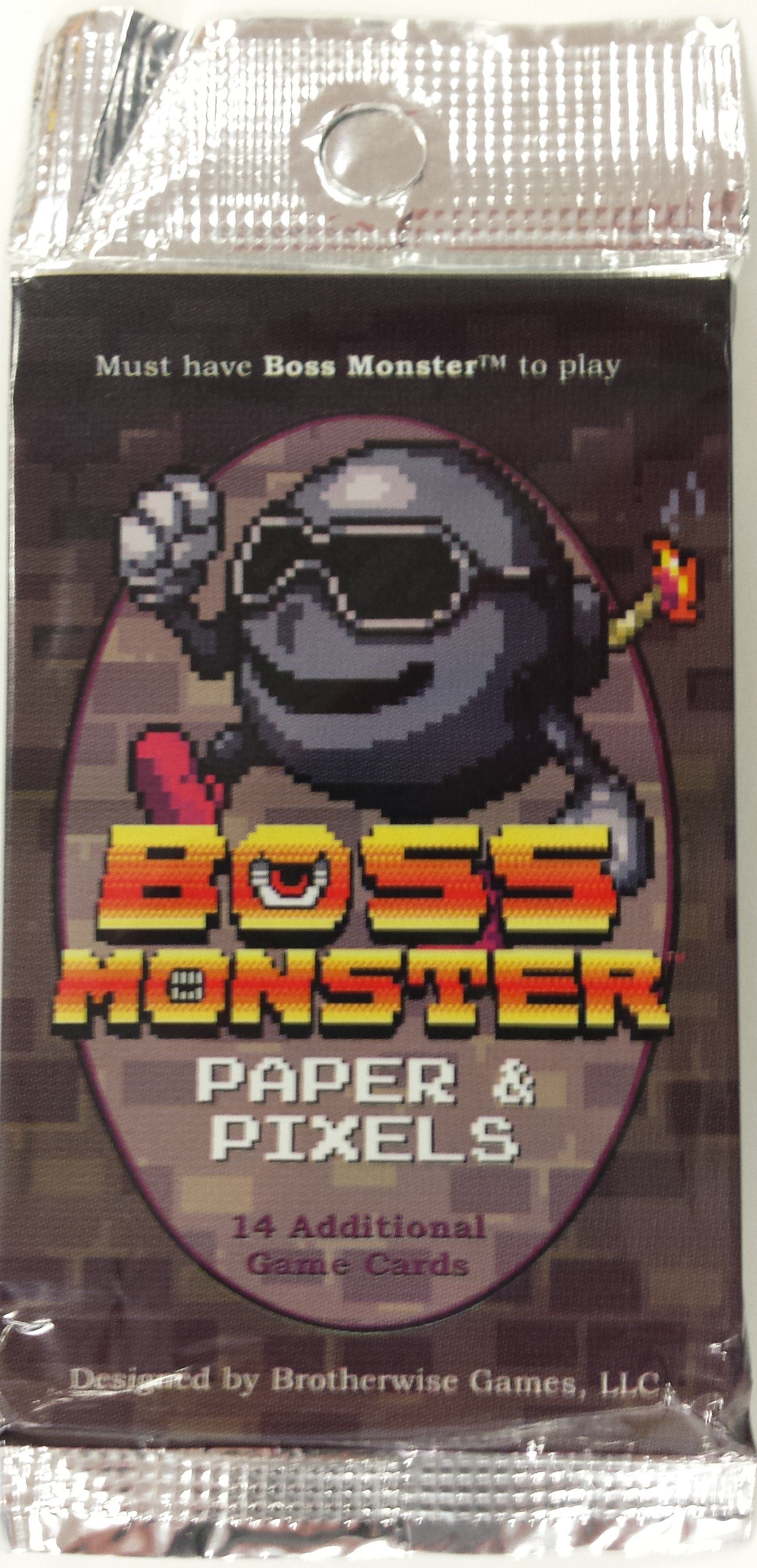 At last, a thematic setting in which to construct our dungeons and defeat those pesky heroes! This playmat designed to enhance your games of Boss Monster is 24.25 x 14.25 inches and comes in gorgeous four-color printing. The mat layout is optimized and labeled for a two-player game, making it even easier to get your friends addicted!
Boss Monster: Paper & Pixels
Paper & Pixels is a small expansion of additional Boss Monster cards first introduced with the production of Digital Boss Monster. The cards include Explodo, Greg, Chase, Fireball, Spellslime Incubator, Hydra's Mire, The Clock Tower, Elder Portal, and The Princess.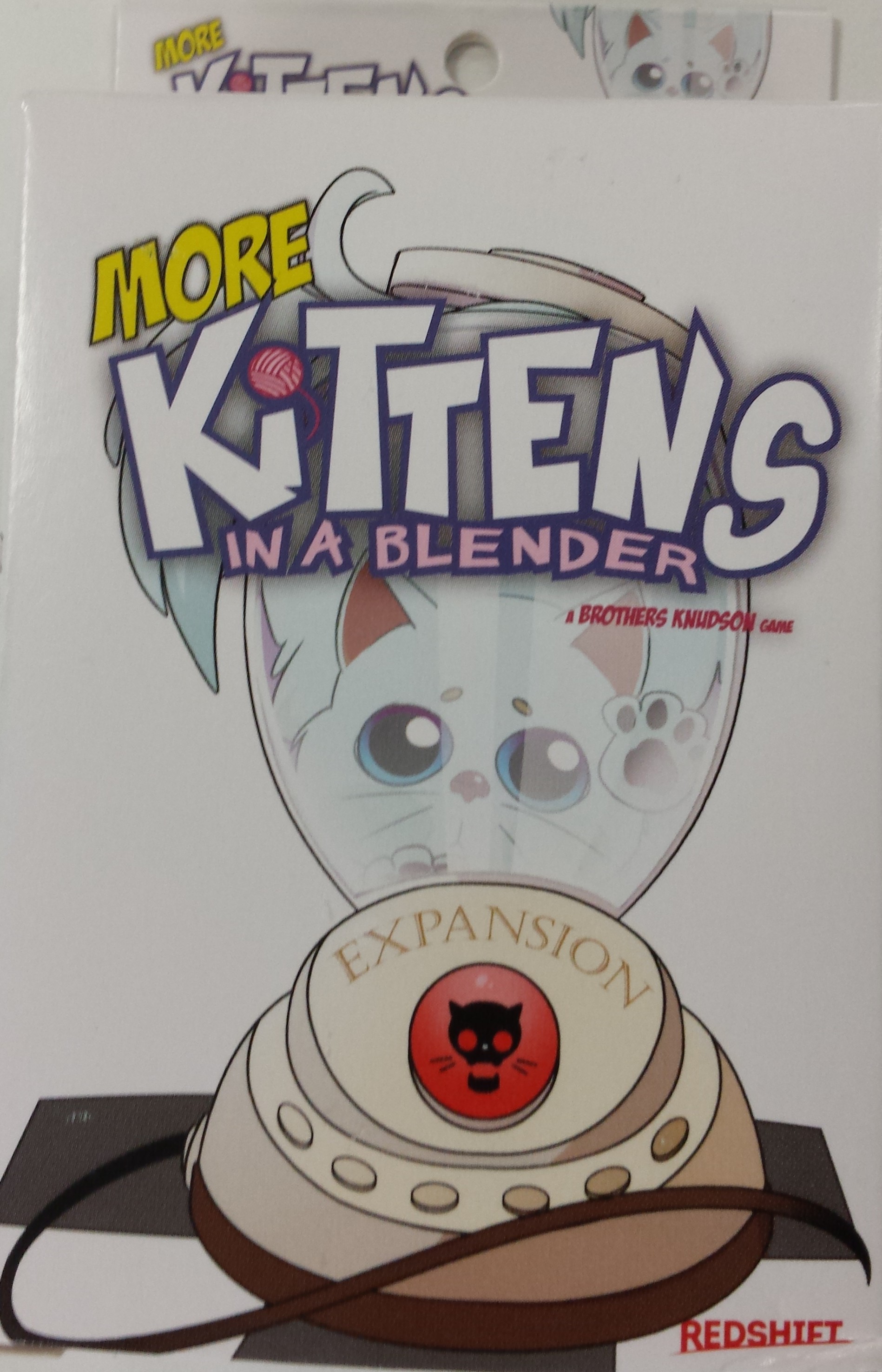 More Kittens in a Blender
This expansion adds thirty-two unique kittens to your Kittens in a Blender gaming hilarity, allowing for play with up to six players or teams. It also introduces "Flavors," which add a new dimension to the strategic play of Kittens in a Blender: If you are having trouble keeping your kittens out of the blender, throw some vanilla extract or strawberries into the mix to make a smoothie and score some points for your blended kittens!
Stop in to your nearest Board Game Barrister location for a closer look at these new arrivals and more!