New Arrivals for August 26, 2015
Check out these exciting arrivals for game-and-toy-lovers of all ages, new this week at Board Game Barrister!
Pass the Blame: The Party Game for Irresponsible Adults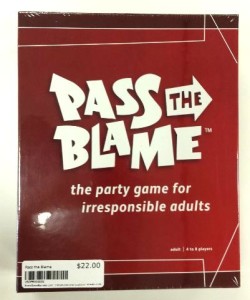 Concoct the best excuse to get out of unfortunate situations! Maybe there's a giant slice missing from the birthday cake, or your friend's collection of vintage action figures was mistakenly donated to the holiday toy drive. Write down who is to blame and why, then score points based on the best and worst excuse.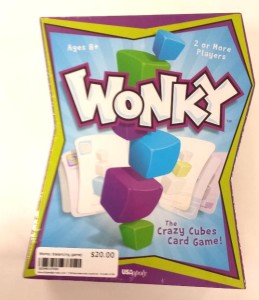 Wonky
In Wonky, players try to get rid of their cards by stacking blocks whose shapes are… a little wonky. Set up the blocks in the right way, and you'll make someone else take a spill! That means they're stuck with more cards, and their path to victory is blocked

Star Wars X-Wing: Wave Seven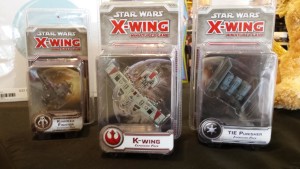 At long last, your X-Wing reinforcements have arrived! The K-Wing, Kihraxz Fighter, TIE Punisher and Hound's Tooth have landed at the Barrister and are ready to augment your next squad list. (Unfortunately, our Greenfield location is still waiting on a box of Hound's Tooth ships, which are listed for delivery tomorrow, Thursday 8/27/15)
 Superfight! Decks: Anime, Challenge & Walking Dead
Keep your arguments fresh with these three new Superfight expansions, introducing the cards you'll need if you want to pit Goku against Daryl Dixon in a game of Quidditch! Or perhaps you'd prefer Ash Ketchum vs. Rick Grimes in a battle for the Iron Throne.
VS. System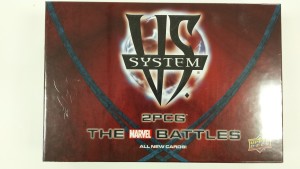 Recruit heroes and villains to defeat your opponents in this Superhero collectible card game! This game includes Characters, Equipment, Locations and Plot Twists from the Marvel universe, all of which can be combined for one big brawl.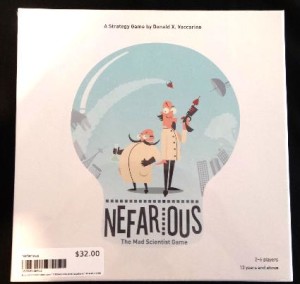 Nefarious
Your genius could have been such a boon to humanity, but everyone called called you mad! Maybe they were right… Nefarious is a quick-playing game in which the players race to build inventions like a freeze ray, cloaking device, or robotic pet before their opponents can do the same. Each game will introduce a different combination of "Twists," that affect which turns you'll want to take on the road to world domination!
TRIVIAL PURSUIT®: Marvel Cinematic Universe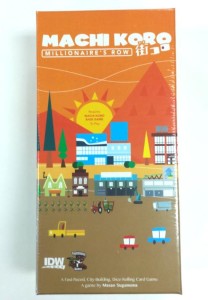 Test your knowledge of the Marvel Cinematic Universe with 300 questions from the first 10 films featuring:  Iron Man, The Incredible Hulk, Marvel Avengers, Thor, and Captain America.
Machi Koro: Millionaire's Row
In the newest expansion for Machi Koro, you'll keep your town flourishing with thirteen new establishment cards, including a winery, a moving company and a general store. The designer notes that the new cards somewhat increase the difficulty of the rules, and the Millionaire's Row expansion can be used in combination with Machi Koro: Harbor Expansion.
Magic: the Gathering – Arena of the Planeswalkers
Choose one of five Planeswalkers to out-maneuver your opponents and gain tactical advantages! You'll summon squads of creatures, cast devastating spells, and tap into your unique abilities to defeat your opponents and be the last Planeswalker standing.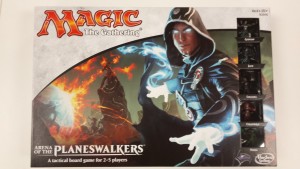 Stop in to your closest Board Game Barrister location to get a closer look at these new arrivals, and lots more like them!