My First Holiday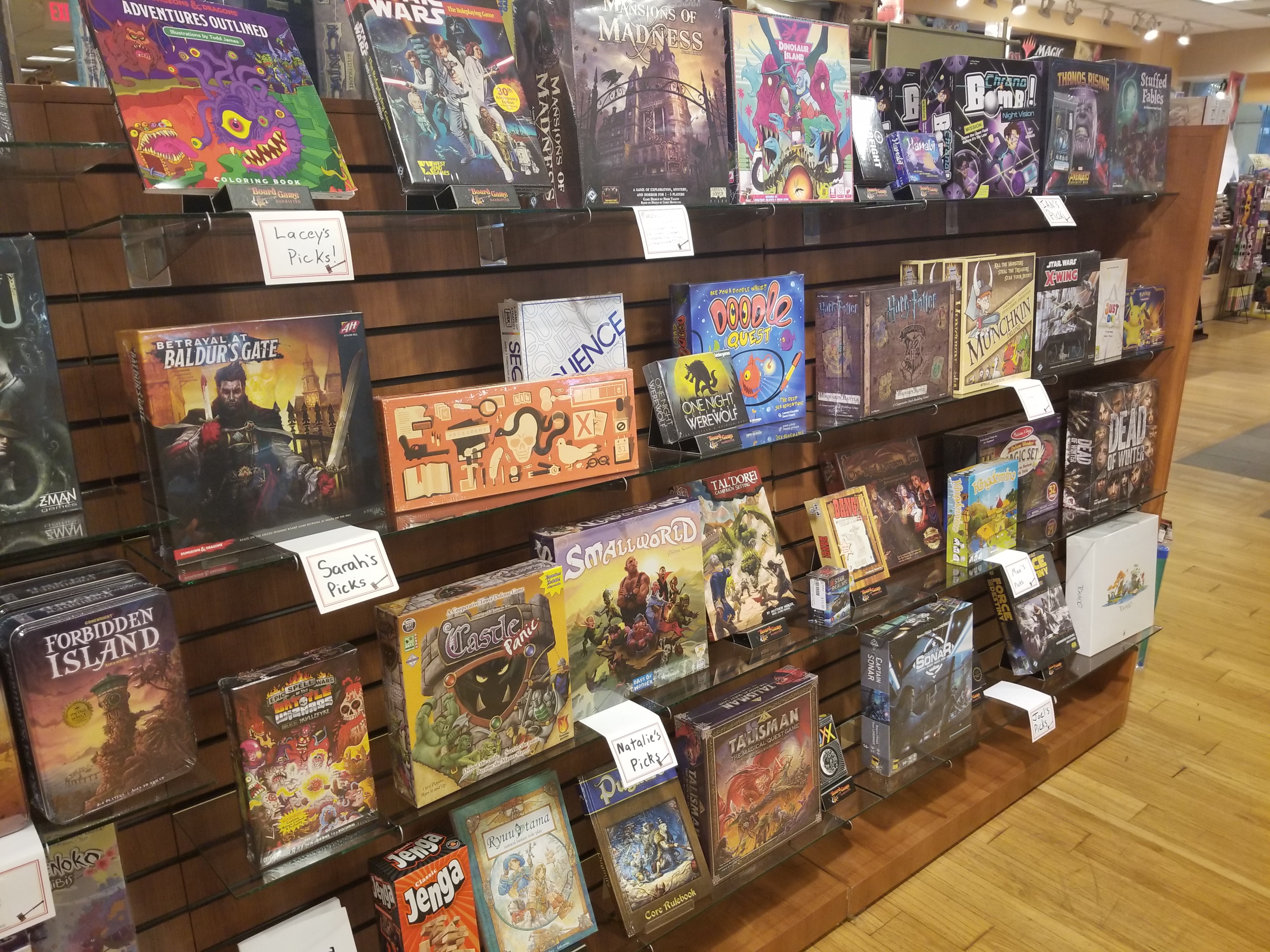 Well not exactly my first… My name is Ian. I'm the new Store Manager at the Board Game Barrister in the Bayshore mall. Here's an interesting little tidbit about myself: I worked for Walmart for 10 years before becoming a Barrister.
I trucked through all of those holiday seasons, one after another, and by the end of my 10 year stint, I really dreaded that time between Black Friday and Christmas eve. So I decided it was time for a change—time to do something I love, to work with products I enjoy, and to serve customers who love games as much as I do.
One of the main differences between the two businesses has been in the merchandising. At Walmart, researchers and home office told us exactly what to put out on every feature display. At Board Game Barrister, I have the liberty of tailoring our shelves around the things that matter most to our customers—everything from Gamehenge (pictured below) and window displays, to the thing I am most proud of: the Barrister Picks wall, where every Barrister gets to pick their favorite games to talk about. Some of my favorite customer interactions were at the Picks wall, sharing personal experiences I have had with games and relating those to the experiences they will have in the future.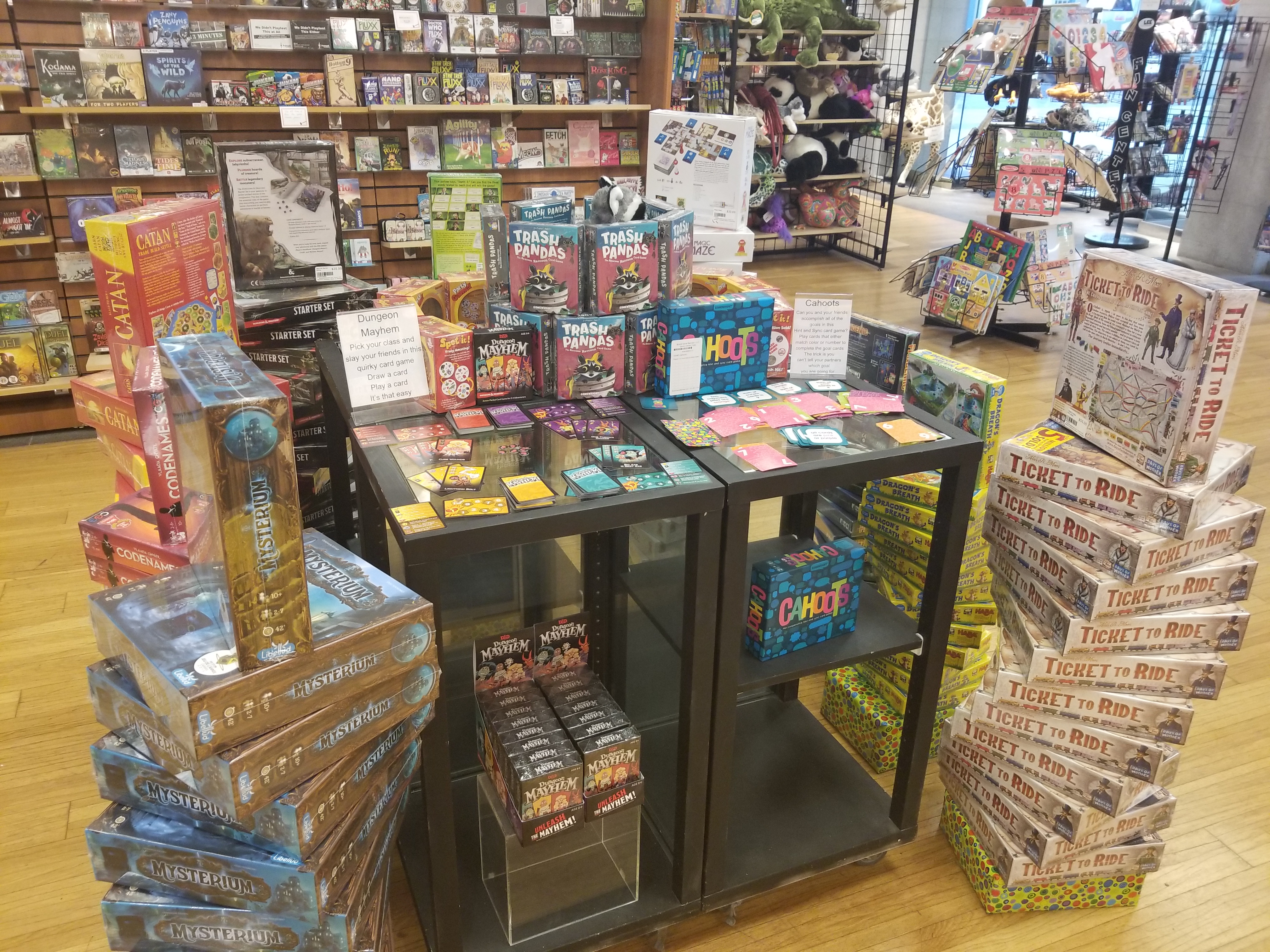 I can honestly say that this Holiday season at Board Game Barrister is the most fun—Yes, I said fun—that I have ever had while working in retail. The joy and excitement that me and my team could bring to every kitchen table; the gaming sessions after everyone has had their fill of the holiday meal; and the thought of the kids' faces lighting up as they opened the brand new game under the Christmas tree—it really made me feel like I was part of something. I am part of a community, the Barrister community.
I just want to say thank you. Thank you to Board Game Barrister for giving me the opportunity to enjoy the holidays again and make a personal impact on so many people's lives, from the customers to all of the Barristers I work with. And thank you most of all to the members of the community, from the regulars that play in all of our events to the mom who came in for the first time to get that gift for under the tree.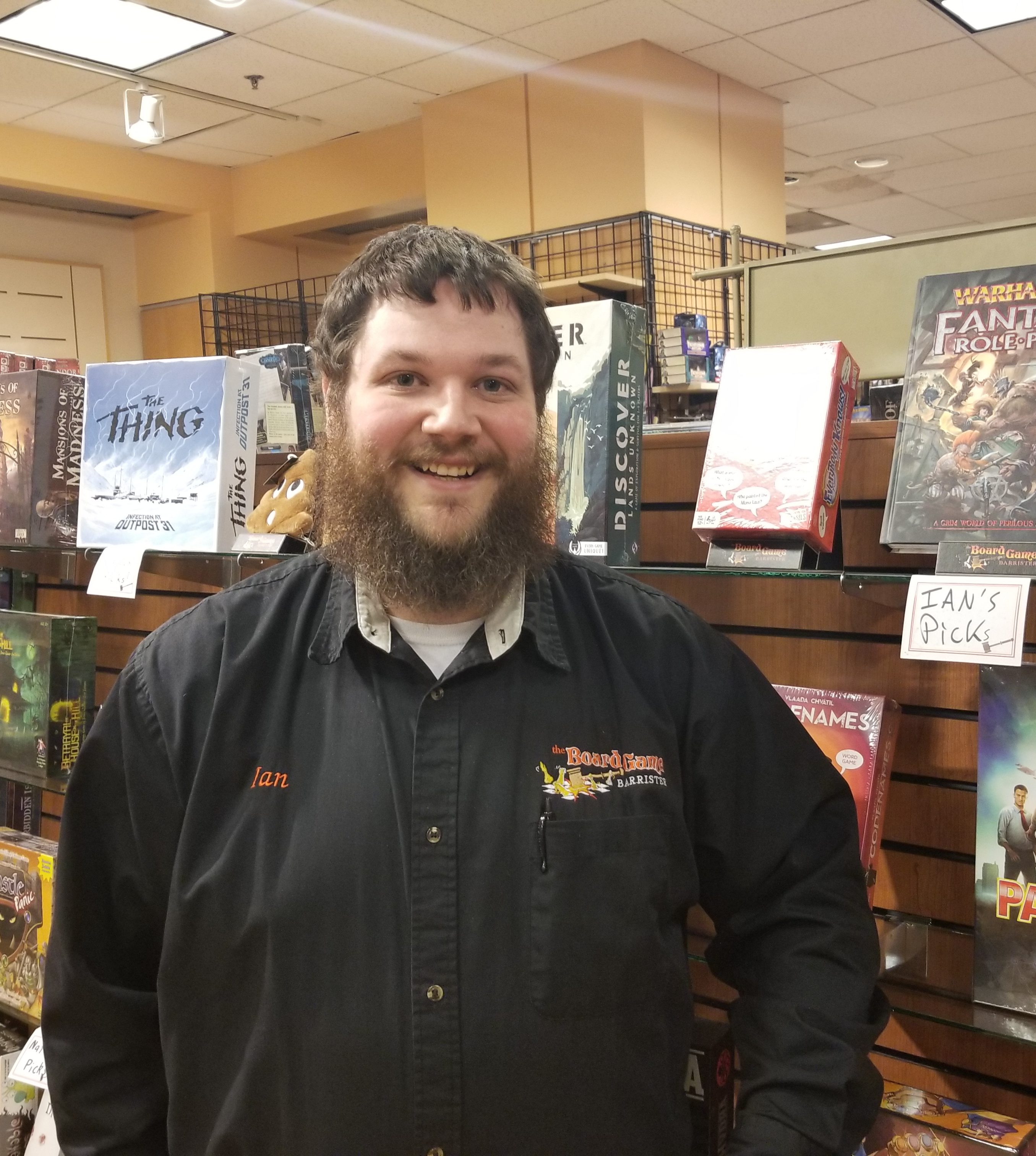 It just goes to show that the people around you are what make the season magical. Even if I was just a small part of that magic, I am glad to have been here. I look forward to many more just like this one.
– Ian, Store Manager BGB