International Tabletop Day 2017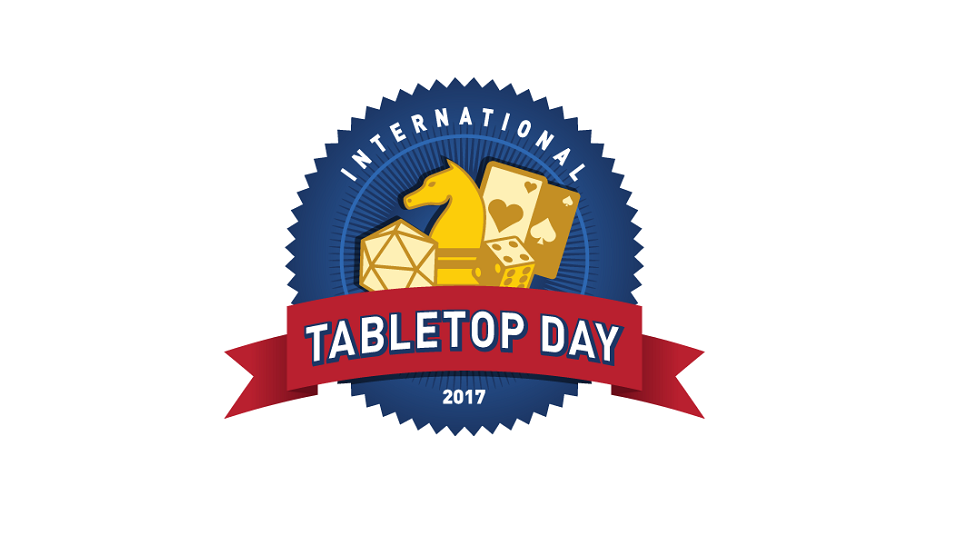 Our 2017 Schedule of Events is now LIVE! Click here.
International Tabletop Day is here once again! On April 29, gamers worldwide will join in a unified effort to have more fun by playing more games!
Board Game Barrister is getting in on the fun with an all-day schedule of events and free open gaming for those who want to spend the day exploring our wall of demo games.
So get in on the fun, discover some great new games, and maybe you'll walk away with some goodies and promos for your favorites.
Call for Event Runners
Help us pack Tabletop Day with a full schedule of events! If there are any games that you absolutely love, this is your chance to spread that love and find folks to play with. Worker placement, deck-building, roleplaying, party games – whatever you want to play on the international holiday for our favorite hobby!
Fill out this quick form about your event, and we'll get back to you to confirm your event time and get you on the schedule of events! (It really is that easy.)
A few notes on filling out the event form:
– First, please be sure to mention that you want to run the event as part of Tabletop Day.
– Second, an accurate event duration, player capacity and multiple potential start times are invaluable when we're building out the schedule.
– Third, thank you for helping us make Tabletop Day amazing!
Prefer to play games rather than run them?
Brilliant! Playing games is what International Tabletop Day is all about, and we'll have plenty of event runners looking for players to fill their tables! Stop in and celebrate the tabletop games you love surrounded by your fellow gamers, all day at the Board Game Barrister locations in Bayshore, Greenfield and Mayfair!