How to sew a face mask with minimal skills and materials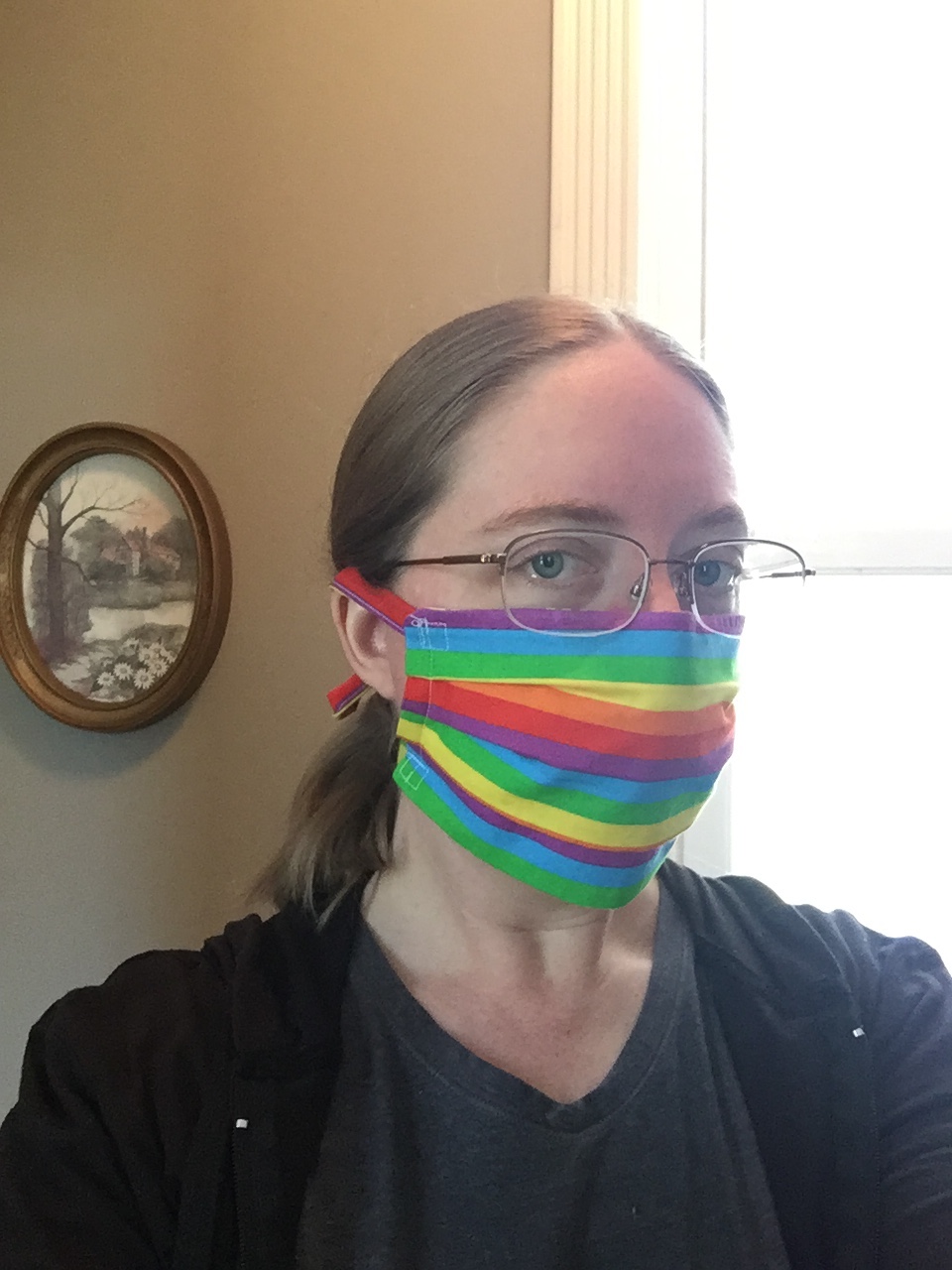 The first time I had to sew something by hand because I didn't have access to a sewing machine, it felt like it was going to take an eternity.  (If you must know, it was a Captain Jack Sparrow costume, and I was away at college, living in the dorms.)  But now that I've transitioned to doing more research-based living history, today I do most of my sewing by hand.  Yes, it takes a little bit of extra time, but actually not much longer than it takes to do by machine.
If you take a look at surviving pre-industrial garments in museums, visible stitches are…. not pretty.  Clothes were so highly valued as material goods that they were often gifted to people's surviving descendants in wills.  Clothing would be modified and re-fashioned for wearer after wearer, either to suit a different sized person, or to emulate a more current fashion trend.
Fine stitching might have been prized in decorative needlework or on fine, rich linens.   But honestly for everyday clothing, if you looked inside the seams they wouldn't look like something you pulled off a clothing rack today.  To our eyes, which are only accustomed to seeing virgin machine stitching, those seams would look a downright mess.  But it held the fabric together.
As we hold steadfast, going into the throes of the novel COVID-19 viral spread, I've seen a growing clamor from folks, looking to obtain face masks from "people who can sew."  I'm here to tell you that if you're able to use a pencil, a keyboard, a knife… you can probably sew.  A cotton fabric mask might be able to help us slow the spread – and it's easy to make and wear.  (And crafters beware – please don't use variety materials such as vacuum cleaner bags or other "filter" material that you don't know the glass-fiber content of.  Let's not breathe THAT in!)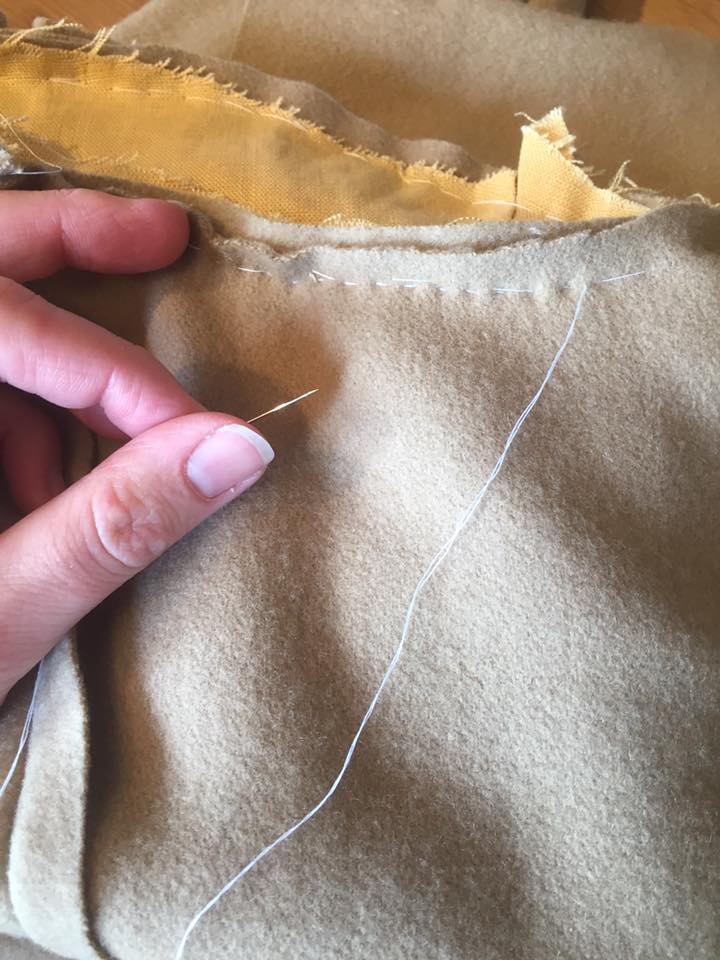 Using cloth masks is not a substitute for social distancing.  So much is still unknown about this virus.  It remains important to stay home and flatten the infection curve so our health care workers have a fighting chance to treat the growing number of COVID-19 patients.  But anything we can do to help reduce viral spread, even the chance of potential viral spread when we don't feel sick, might be a help.
"But I can't sew!" you may be thinking.  Believe me, you don't need any special machines or fancy materials to make a basic face mask.  You just need some cotton fabric (for example, a bandanna) and some spare time.  Who doesn't have an hour-and-a-half or two hours to spare right now?  You can totally sew a face mask.  We're not looking for a red carpet ballgown here.
Using a very simple sewing pattern posted in an article by CNN, I was able to record a tutorial video showing how you'd be able to do the whole thing by hand.
See the full written instructions (by Scottie Andrew, CNN) and diagrams (by Leah Abucayan, CNN) here
See my tutorial video (~20 minutes), where I make a face mask entirely by hand, using just minimal tools & materials, here.