HeroClix: Age of Ultron Organzied Play
This summer, one of the Avengers' deadliest and most persistent foes will take center stage in the latest HeroClix Storyline Organized Play program. Marvel HeroClix: Age of Ultron is a four month long series of Premier Sealed tournaments that focuses on the titular villain in an unprecedented way. Throughout the Avengers' storied history, Ultron has returned time and again to battle Earth's Mightiest Heroes.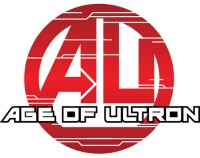 Similar to War of Light, Age of Ultron events will use tournament exclusive Age of Ultron boosters. Boosters will be released in two waves over the four events. Each wave of tournament boosters includes 28 HeroClix figures unique to that wave, for a total of 56 figures (including multiple versions of Ultron). Plus, there are four Limited edition figures as competitive prizes (Grandmaster, Graviton, High Evolutionary, and Kang the Conqueror) and some cool participation prizes. The Grand Prize is the sweet Avengers Quinjet, which acts as a vehicle and has a special resource dial that utilizes Avengers ID Cards.
In addition to including more Avengers ID cards, Age of Ultron introduces an all-new resource: the Avengers Round Table. Avengers ID Cards allow players to "call for reinforcements" by pulling additional HeroClix figures into the battle from the sidelines for a single turn. The summoned figure may then take an action, hopefully to turn the tide of battle! Figures called into battle via the Avengers ID Cards may also have a special "Inspiration Effect" which grants a temporary bonuses to the rest of your HeroClix force. For example, when you activate Hawkeye's Avengers ID Card, he grants a +2 bonus to friendly characters' range values.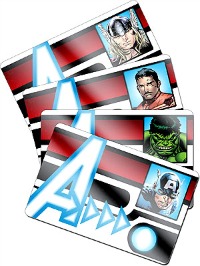 There are a total of 56 Avengers ID Cards. Each Age of Ultron event will include a different Avengers ID Card unique to that event as a participation prize. 10 can be found in Age of Ultron Storyline Tournament Boosters.The rest can be found in HeroClix products and at cons. 15 are random inserts in Avengers Assemble boosters, 15 are random inserts in Nick Fury, Agent of S.H.I.E.L.D. boosters and 1 will be in the Classic Avengers Fast Forces Pack. The final 11 cards will be available at conventions and special events.
Age of Ultron OP events will be held at Greenfield only. Seating is limited to 10 players and spots will most likely be available on a first-come, first-serve basis. The fight against Ultron begins on June 14th.
Will you join the resistance? Or resign yourself to life in the Age of Ultron?