GlennCon 2017 Schedule of Events
Welcome to the Schedule of Events for GlennCon 2017, taking place Friday July 21 – Sunday July 23. 
The events listed below are in addition to the Free Open Gaming available to attendees all weekend! There are still events being submitted – so stay tuned for updates!
Visit the GlennCon 2017 page for event details – or to run a game of your own!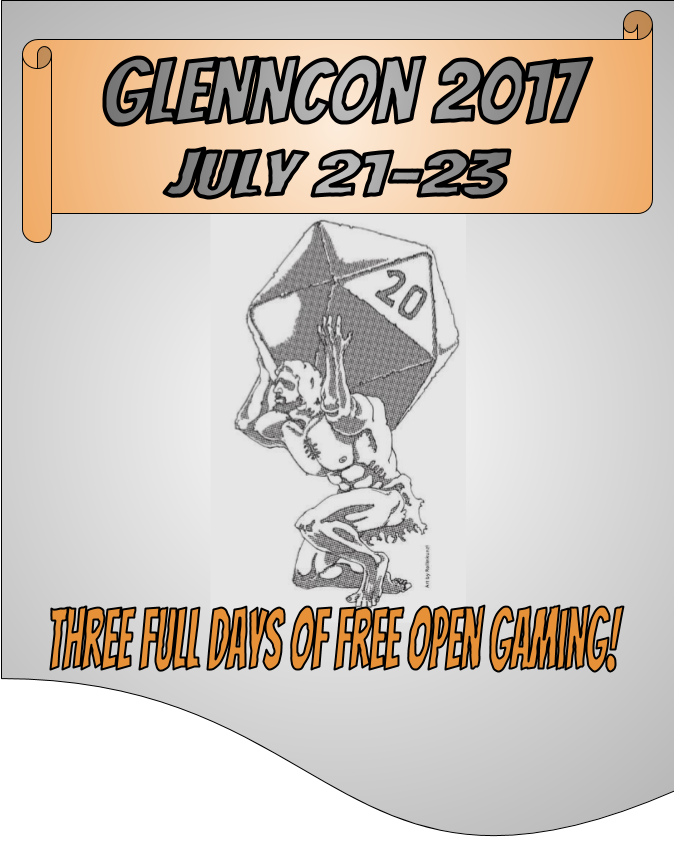 Other Events*
*Premium Events and Other Events feature exclusive gear, prizes and/or promos. Some of these events do not fall into the GlennCon Free-to-Play category. Please visit the event pages for separate cost info.
If you would like run a game at GlennCon (and earn a few MVP points while you're at it), submit a short event form to let us know which game(s) you'd like to run and when you're available – and please mention in your submission that your event is for GlennCon.