Four Weeks of Free RPG Day!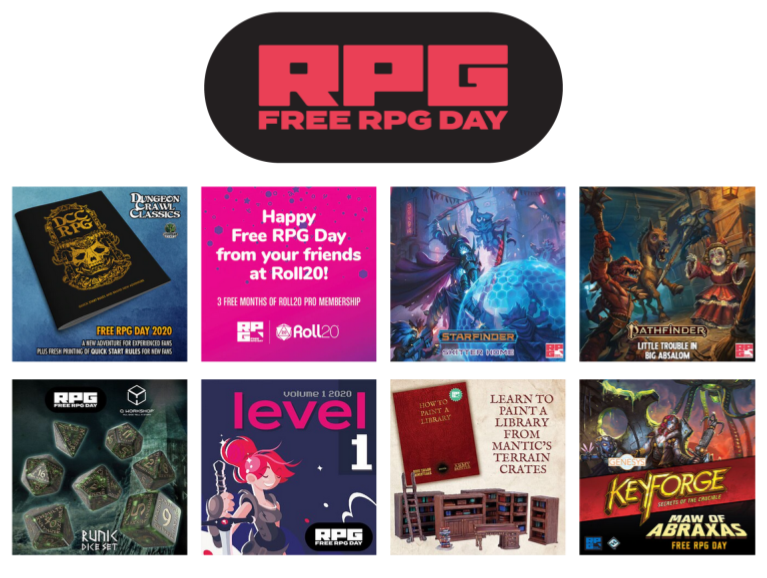 Free RPG Day was Saturday, July 25—but the fun continues!
Free RPG Swag
Let's talk free stuff first. This year's selection of swag features amazing content from some of our favorite RPG publishers, including new adventures, accessories, and quickstart rules for brand new RPGs.
Hop over to our online store to see what Free RPG Day has in store for us this year. Take home your choice of Free RPG Day item with any $10 purchase, using the code [email protected] at checkout. (while supplies last)
Note: Our Mayfair location opens at Noon. Please allow some time for our Mayfair Barristers to collect all of today's orders and prep them for pickup. We'll give you a call as soon as your order is ready! (If your order includes items that we do not currently have in stock at Mayfair, we will move them from another location, and give you a call for your entire order when they arrive—normally within one-to-three days)

Free RPG Events
Now for the part that really makes Free RPG Day so special—the games! Join us for four weeks of online RPG sessions, featuring the amazing content from Free RPG Day.
No materials or experience required. All game mechanics will be explained as we play.
Dungeon Crawl Classics: They Served Brandolyn Wine with Guest DM Jim—Saturday, July 25 (Info post below)