For the Kids: Wooden Lacing Shoe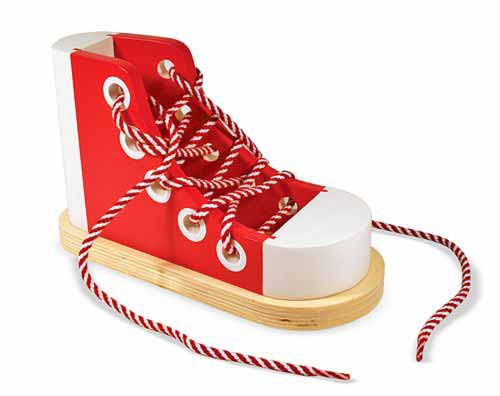 Few things give a child more satisfaction than mastering shoe-lacing and -tying skills, and now there's a way to help them learn in style!
This wooden high-top sneaker will make practicing enjoyable and help your child reach the developmental milestone of learning to tie shoes. Plus – by giving them their own shoe to practice on, you'll encourage them to practice independently, even before they have their own pair of everyday sneakers to wear.
Stop in to your closest Board Game Barrister location for a closer look at this high-quality learning tool!
Last time in For the Kids – the Service Station Parking Garage.