For the Kids: Sort & Swipe Cash Register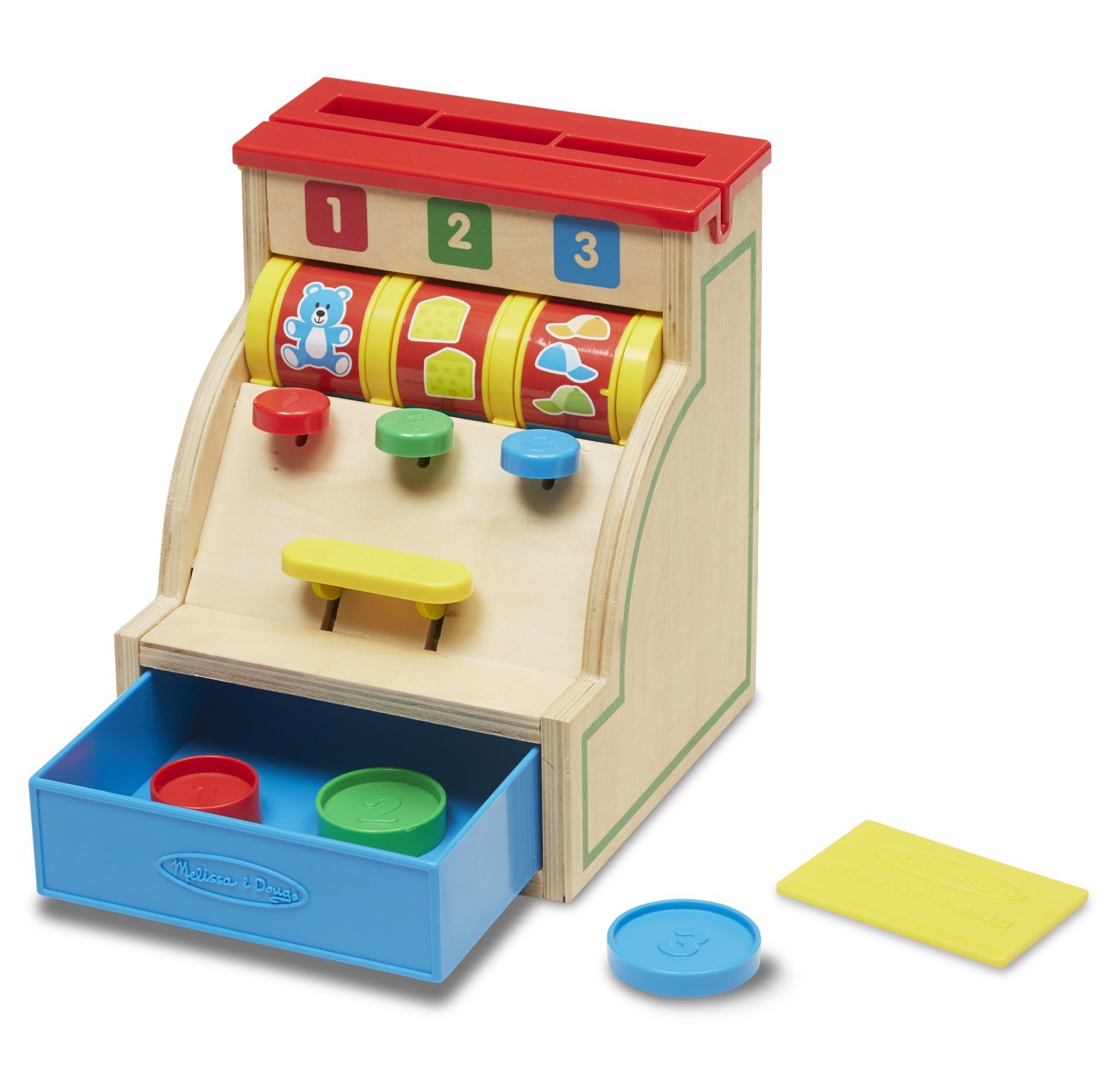 Now's the time to start up that ground-breaking small business you've always dreamed of!
This wooden cash register adds a clever educational spin to a classic pretend-play toy. Press the number buttons to see different counting pictures, then pay for the purchase with numbered coins to match the quantities.
The coins vary in diameter and thickness, so the 1 coin will only fit in the 1 slot, 2 in 2, and 3 in 3… all situated right above the scroll of pictures with quantities to match. For extra "just like Mom and Dad" fun, kids can swipe a toy credit card too!
W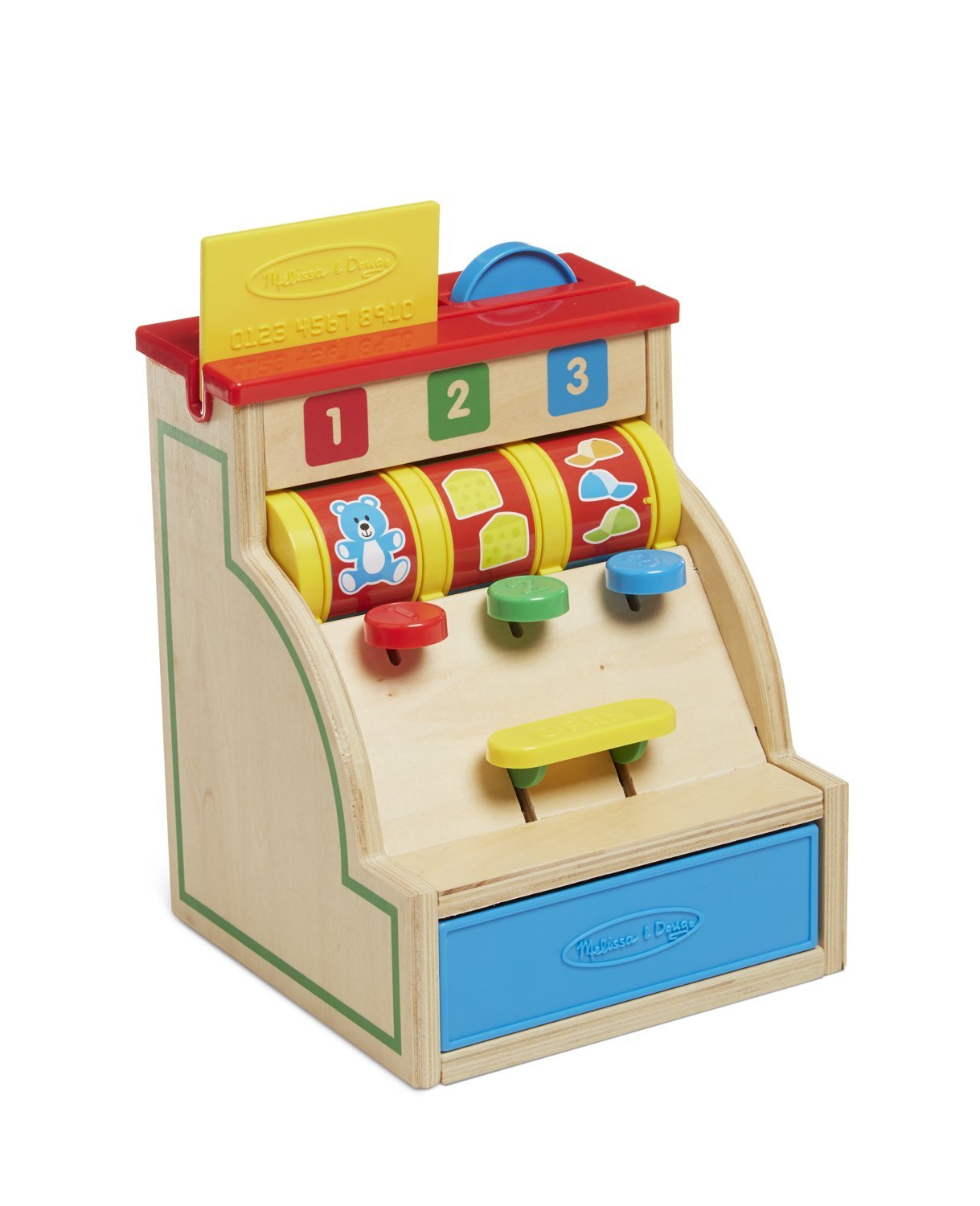 hat's Next?
Set up shop somewhere in the house by placing the Sort & Swipe Cash Register on a surface within the child's reach. Then have them start collecting their "wares" from around the house: toys, blankets, shoes – anything non-breakable works!
Now it's time to open for the day. Have the child run the register while you browse their shop, and select items you'd like to buy and "take home" with you. Then hand over some coins, and have them file them away in their drawer.
Plus – get an early start on basic math! For an added challenge, have the child assign prices to each item. Not enough cash on hand? You'll have to use your swipe card!
If you think your home could benefit from a Sort & Swipe Cash Register, stop in to your closest Board Game Barrister for a closer look.