FNM Promos Return in Dominaria
We're back to promos at Friday Night Magic in Dominaria—and we couldn't have asked for a better trio to come back to!
Play in Friday Night Magic events for a chance to take home these alternate-border versions of Opt, Cast Down and Shanna, Sisay's Legacy—all with beautifully watermarked text boxes.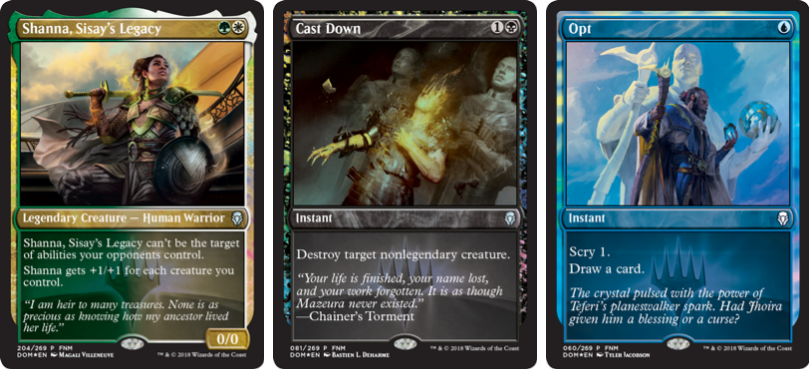 Dominaria releases on Friday, April 27. Join us for FNM on release day!
Find our FNM Event info in our list of all weekly Magic events.