Birthday Parties

Looking to create a truly unique birthday experience? Host your party at Board Game Barrister!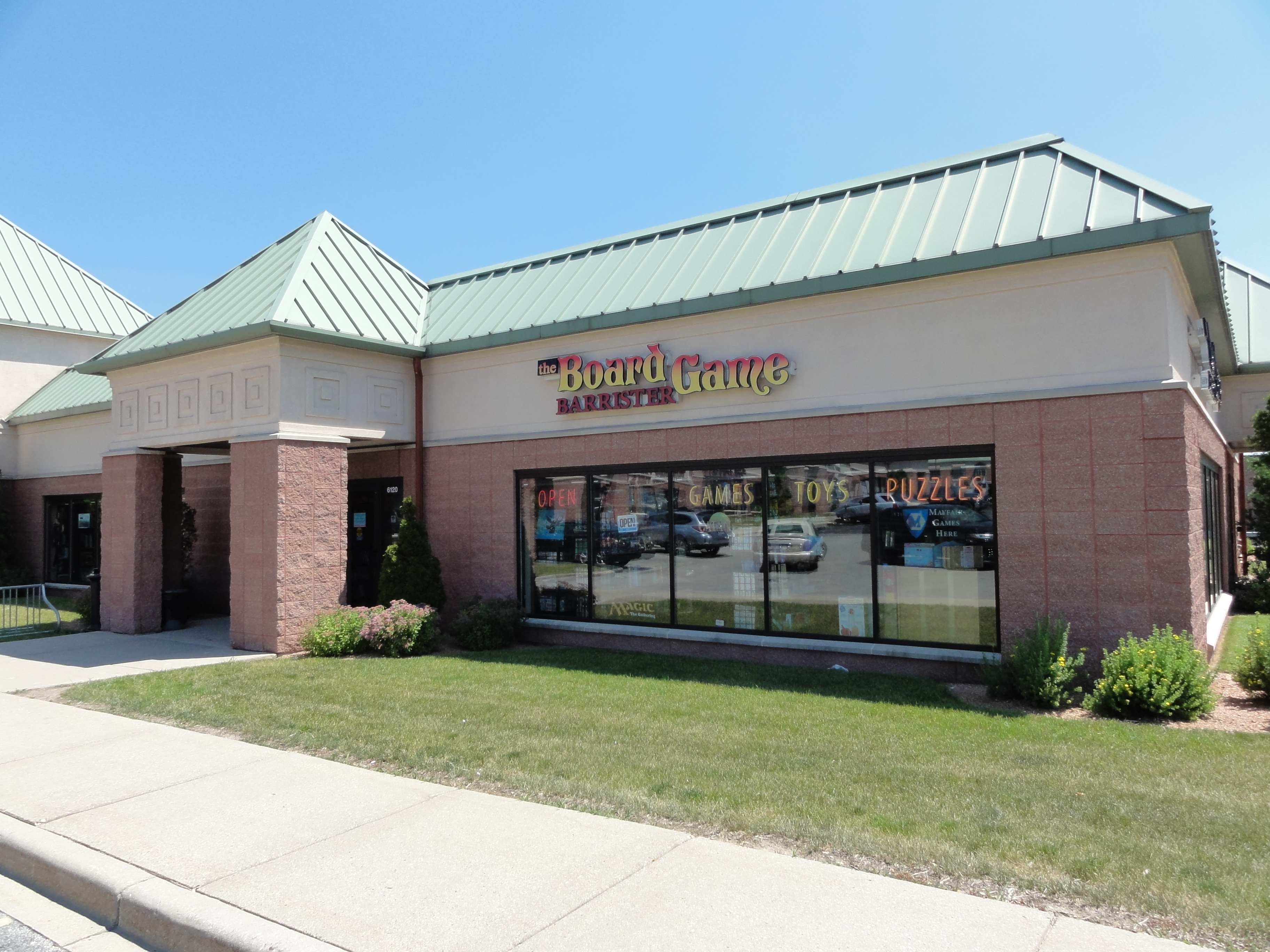 Birthdays at Board Game Barrister are all about the same thing as all board games are: FUN! You'll spend hours on end pulling games off of our expansive wall of demos and discovering fantastic adventures you never knew existed. With the help of a dedicated Barrister, you'll get up-to-speed on the games' rules and start playing in no time.
Your Board Game Barrister birthday party will include:
Three hours of reserved table space for up to 20 attendees;
Full access to our game library, featuring titles for all ages and experience levels;
Rules explanations and guidance from a dedicated Barrister;
Game advice and recommendations from our friendly staff!
Our birthday parties start at $75 for 3 hours, up to 20 attendees. $5 for each additional attendee beyond 20.
Food and Beverage
Our event spaces are full of really nice games that we try hard to keep really nice. Unfortunately, frosting and ice cream don't play well with cards, cardboard, table cloths and carpets. So we have some limits on what sort of food and beverages are allowed in our stores:
Bayshore: No outside food please. Drinks with screw-on tops are allowed (sodas, sports drinks, water, etc).
Greenfield: Beverages and drinks available for purchase in our concessions area. Generally, we do not allow outside food or beverages, but we make an exception for parties: We can order in Cousins subs (5″ size) at the host's request. If you're interested, please ask for further details in your event request.
Mayfair: No outside food please. Drinks with screw-on tops are allowed (sodas, sports drinks, water, etc).
Reserve your party tables ahead of time.
All Board Game Barrister locations host a large number of events on a weekly and one-off basis—especially on weekends—so let us know what days you'd like to host your party as early as possible by submitting an event request form. Please make sure to mention that your event is a birthday party,
Looking to play a specific game? Let us know in your event request, and if we have an open copy, we'll make sure it's available for your group to play.