X-Wing: Wave Two Quick-Build Party
When:
February 7, 2019 @ 5:00 pm
2019-02-07T17:00:00-06:00
2019-02-07T17:15:00-06:00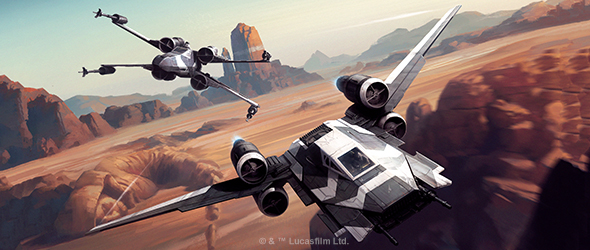 Make use of the Quick Build system and attempt to complete three challenges during your games!
Registration:​ 5pm – 7pm. Games will start as soon as there are 2 or more players.
Seating Cap: 16 players
The Challenges:
Lose 3 shields OR Have an enemy ship at range 0
Play with 2 games with 2 different factions OR Win a game with only 1 unique pilot
Play a game using the Escalation rules OR Play 3 games
Event Format
Uses the Quick Build System. To collect prizes, you ​must complete ​1 quick build game. Players who fly off the board on purpose or otherwise throw games intentionally will have their games void by organizer and no prizes will be given.
2 Players must agree one of the following threat levels:
Threat Level 4  • Threat Level 6 • Threat Level 8
Players are welcome to continue playing to complete challenges or to drop for regular play after the 1st game.
See the X-wing 2.0 Core Rule Booklet for Escalation Rules
For a full list of Quick Build Cards, by faction:
First Order Quick Builds • Galactic Empire Quick Builds
Rebel Alliance Quick Builds • Scum and Villainy Quick Builds
Resistance Quick Builds
Event Prizes
Players who participate will receive an extended alternate Quick-Build cards for "Blackout" Tie Silencer, Foreman Proach Mining Guild Tie/ln, Greer Sonnel RZ2-A-Wing and an Extended Art Engine Upgrade card .
For each Challenge completed on their Challenge card players will receive 1 gold metal force charge token.