X-Wing Store Championship
When:
2020-04-11T00:00:00-05:00
2020-04-12T00:00:00-05:00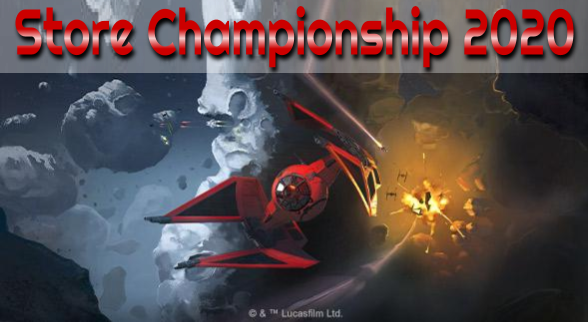 Prepare your squad for our Greenfield Store Championship! Join our local X-Wing community for a day of friendly competition, great prizes—and the naming of our Store Champion.
Doors Open: 10AM
Registration: 10AM-10:30AM
Round One Start: 10:30AM
Pre-Register Today!

Online pre-registration will close at at 11:59PM on Thursday, April 9.
Please Note: Event tickets are non-refundable, non-transferable, and non-exchangeable.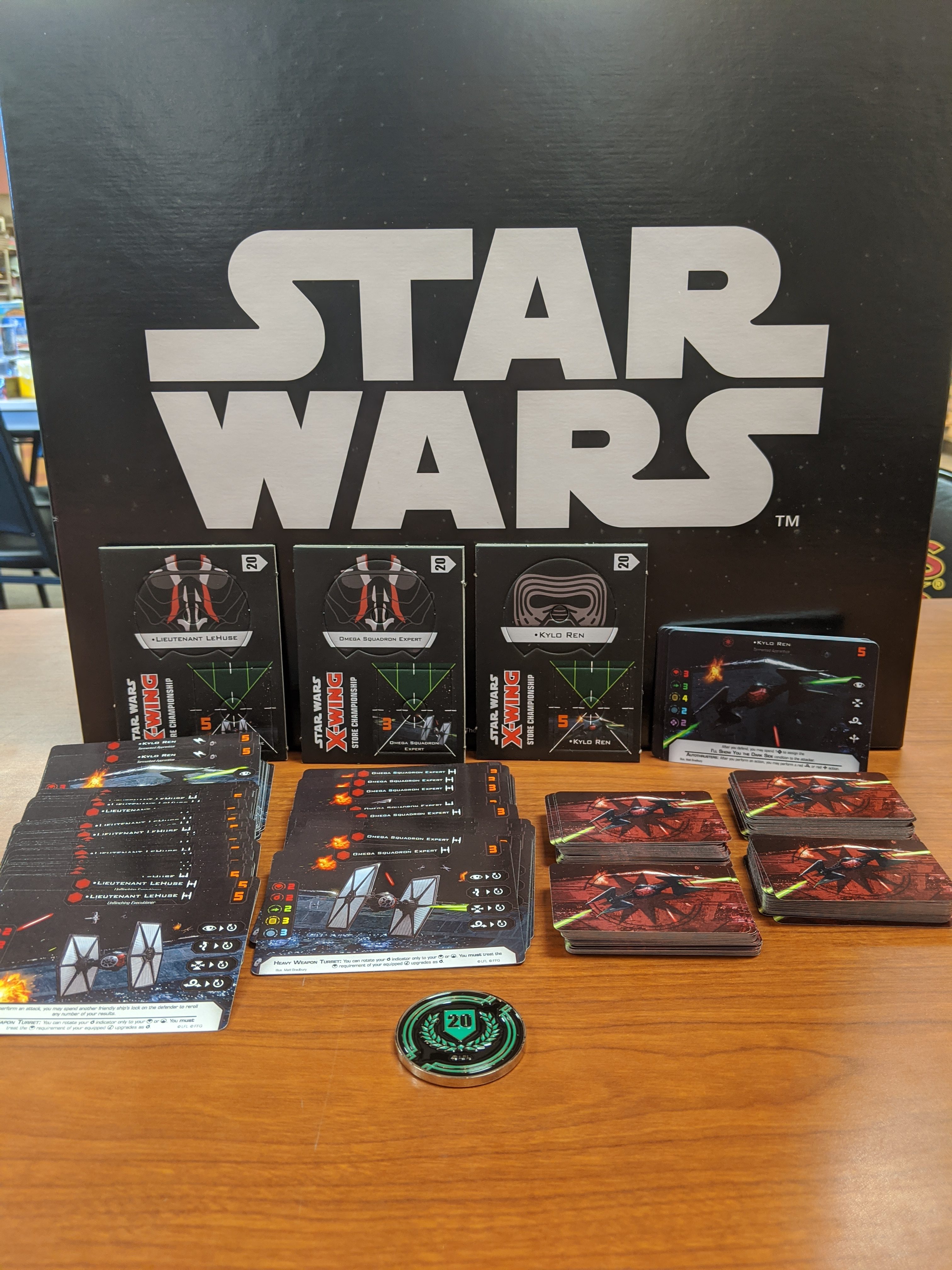 Attendance Capacity: 24 Players
Format: Hyperspace
Relaxed Tier Event: All players are welcome, regardless of experience level! Players are encouraged to help each other improve and learn, so long as it does not significantly disrupt the game.
Tournament Structure
This event will be played over four Swiss rounds (with attendance of at least 9), followed by a cut to our Top 8 players for our single-elimination Quarters, Semis and Finals.
Round Time: 75 Minutes
Final Championship Round: 120 Minutes
Squad Lists
Completed squad lists must be submitted in person between 10:00AM and 10:30AM on the day of the event.
Blank squad lists will be available to all players who need them.
The current point costs and list of allowed Ships, Pilots and Upgrades can be found on the official X-Wing Squad Builder app, as well as as FantasyFlightGames.com/Star-Wars-OP.
Tournament Prizes
Top 24—Alternate art promos: Omega Squadron Expert, Lieutenant LeHuse & Kylo Ren
Top 16—Art Print
Top 8—Three Maneuver Dials: Omega Squadron Expert, Lieutenant LeHuse & Kylo Ren
Top 4—Store Championship Damage Deck
Top 2—Three plastic pilot promos: Omega Squadron Expert, Lieutenant LeHuse & Kylo Ren
Champion—Store Champion Coin