Underhand of the Emperor (Legend of the Five Rings)
When:
June 22, 2019 @ 11:00 am
2019-06-22T11:00:00-05:00
2019-06-22T11:15:00-05:00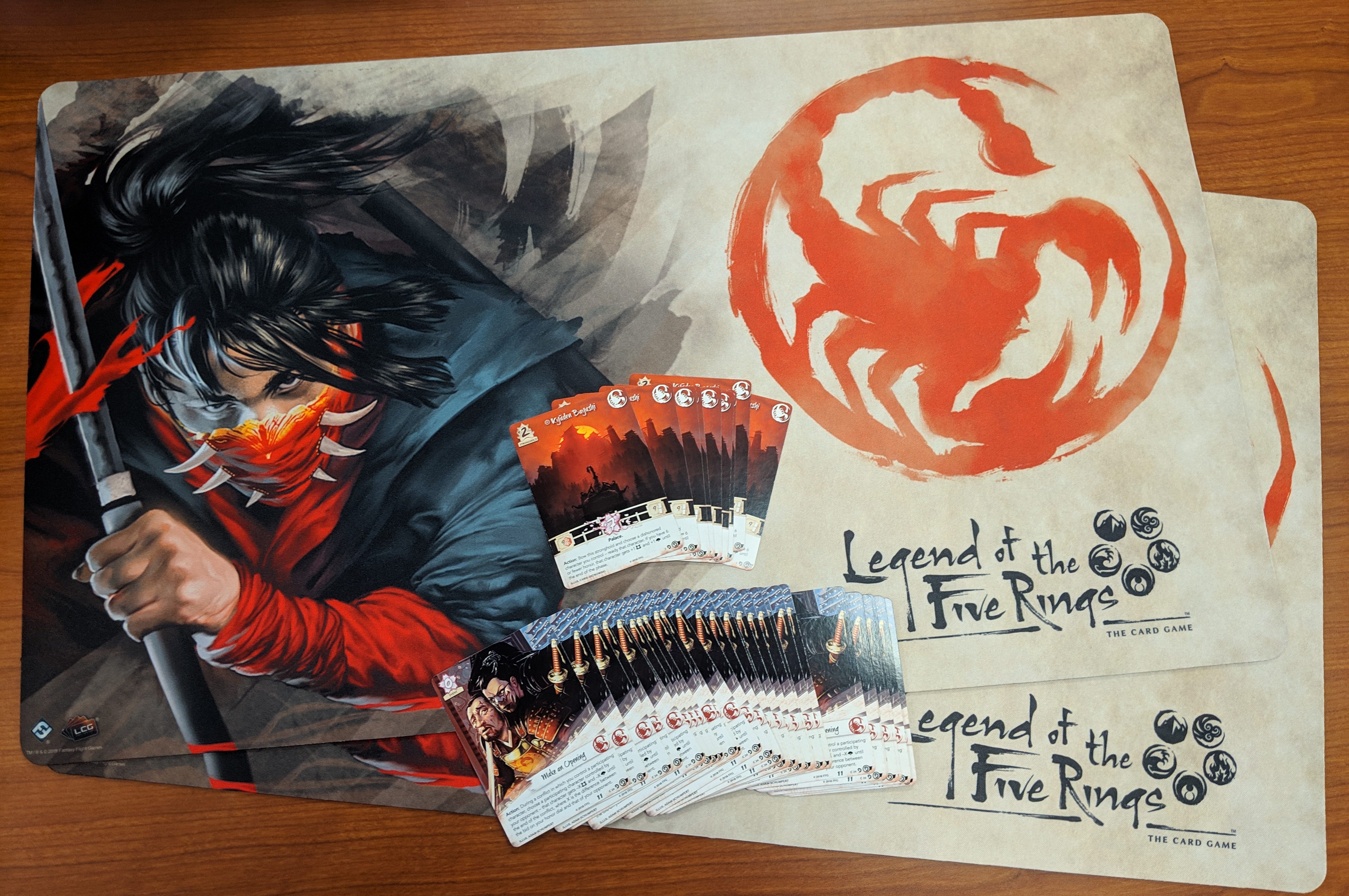 For one Great Clan, life isn't all cherry blossoms and glory. The emperor's less pleasant business simply needs doing, and those unsavory tasks fall to the Scorpion…
Join us for our Underhand of the Emperor celebration event.
Registration: 11:00AM
Event Start: 11:30AM
This is a casual tournament. Players of all skills levels are invited to join us. We'll play a few 60-minute rounds of Legend of the Five Rings (3-4 depending on attendance) and take home some great prizes.
Players may play any clan they wish for this event. Players should build a deck following the game's deckbuilding guidelines and select one of their clan's two current roles.
Event Prizes
Participation: Full bleed Make an Opening promos (number depending on attendance)
Top 8: Full bleed Kyuden Bayushi promo
Top 2: Bayushi Aramoro playmat