Trivia Night Thursdays
When:
2020-05-07T19:00:00-05:00
2020-05-07T19:15:00-05:00
Where:
Oak & Shield Gaming Pub

1) What color are Mickey Mouse's shoes?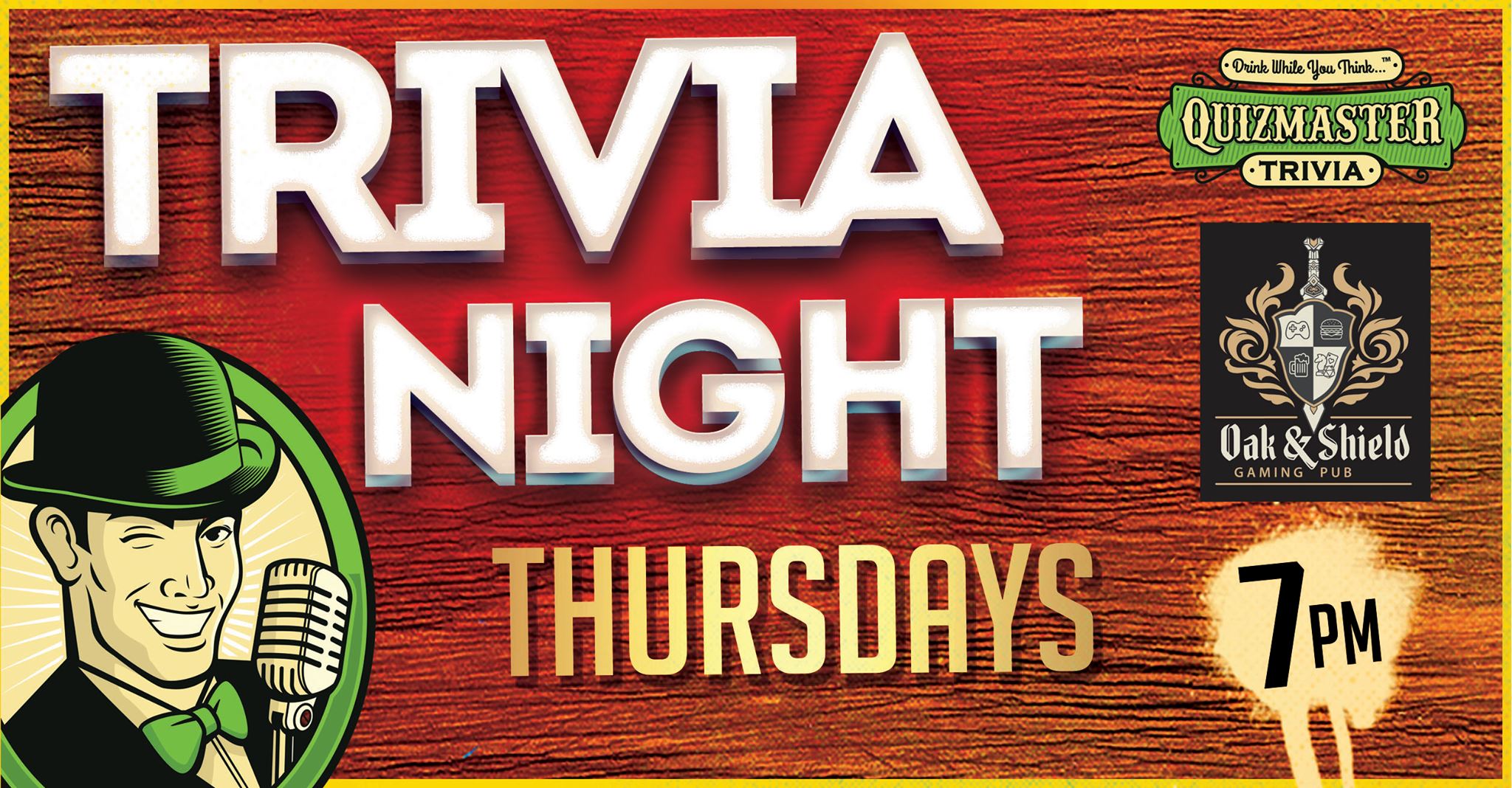 2) What animal has three eyelids?
3) What seven letters are also Roman numerals?
(Answers below)
Expect fun questions like this every Thursday at Trivia Night, hosted by Quizmaster Trivia! Trivia will take place in the downstairs lounge, starting at 7pm.
This is a first-come, first-serve event with a limit of 8 players per team.
Prizes include:
• 1st place: a Board Game of choice (first pick)
• 2nd place: a Board Game of choice (second pick)
• Best Team Name: a Board Game of choice (third pick)
ANSWERS TO ABOVE QUESTIONS:
1) 🟡Yellow
2) 🐫Camel
3) 📝 I, V, X, L, C, D, M