RPG Roulette: Zombie World
When:
October 24, 2019 @ 6:00 pm
2019-10-24T18:00:00-05:00
2019-10-24T18:15:00-05:00
Cost:
100 MVP points or $3
What kind of survivor are you?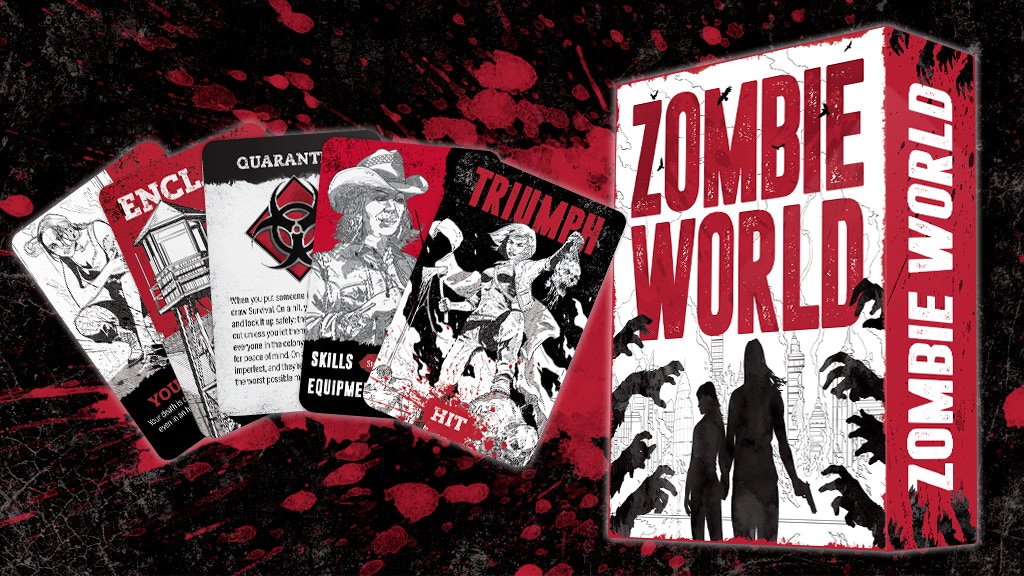 Join us for an October of RPG one-shots! This week is Zombie World, where you'll play survivors fighting against the living and the dead for your own place in the world.
New players are always welcome! We'll be starting with brand new characters and covering the basics of the game before we begin.
More about the Game
Zombie World is a card-based tabletop roleplaying game, where you'll take on the roles of ordinary people caught up in a zombie apocalypse, struggling to survive day after day, month after month, year after year, in a world destroyed by the restless dead.
Maybe you're just an accountant who took up a machete to keep her friends and family safe. Maybe you're an escaped inmate trying to keep your criminal past a secret from your fellow survivors. Maybe you're a soldier trying to lead and protect your whole enclave in this ruined world.
The game is designed for easy, quick, and intense play.