RPG Roulette with Glenn
When:
2018-08-07T18:00:00-05:00
2018-08-07T18:15:00-05:00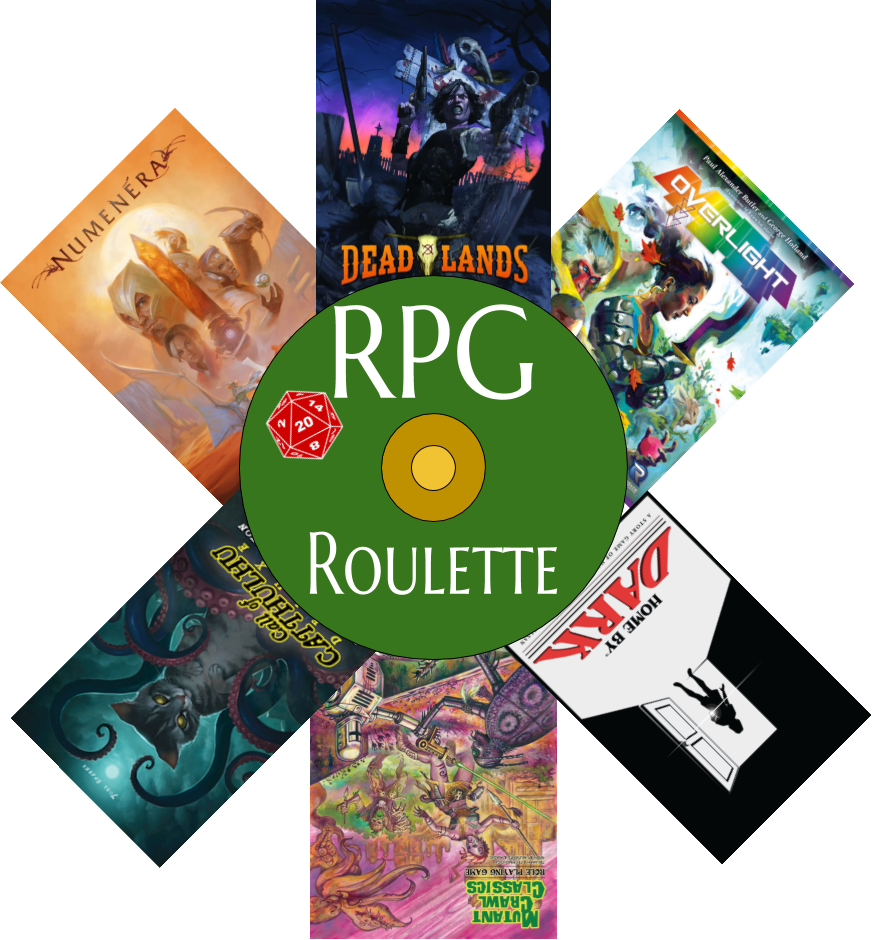 It's an AMAZING time to be a roleplayer! Join us every Tuesday at Oak & Shield Pub for a new RPG system.
Each week, our RPG expert Glenn will select a new game system, give a quick rules explanation, then act as game master as the story unfolds!
RPG Roulette will cover a wide variety RPGs, including brand new games, old classics, and whatever intriguing systems cross Glenn's fancy. It's going to be a wild ride, but totally worth the trip.
Why RPG Roulette?
Every week, new RPG systems are hitting print, and each has its own unique rules, storytelling elements and setting. For RPG lovers, we know that a new system every week is a LOT to keep up with. The reading alone can be super time-consuming, all the more so when you're putting time into organizing a game group (and inevitably being designated the game master for the group).
And that's where RPG Roulette comes in! The rules are covered, the group is set, and you don't event have to be game master!