RPG Roulette: Mutant Crawl Classics
When:
2018-08-09T18:00:00-05:00
2018-08-09T18:15:00-05:00
Cost:
100 MVP Points or $3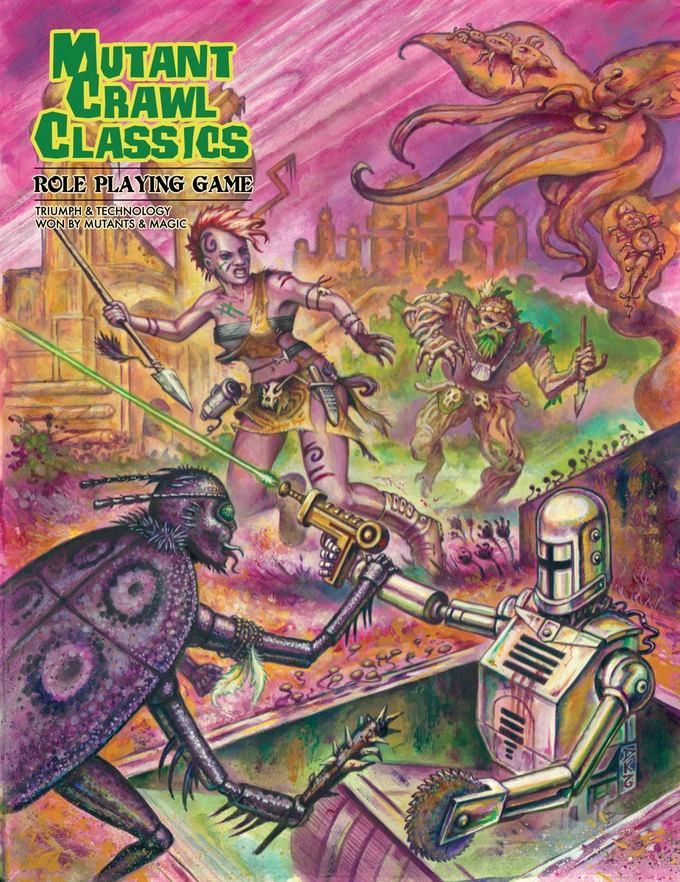 Mutants, marauders, machines, and more!
Return to the glory days of science fiction roleplaying in Mutant Crawl Classics! Take on the role of a wasteland wanderer seeking triumph and technology. The path won't be easy, and your treasure will only be won at the cost of mutations and magic.
Push ahead through the radiation and quantum fields teeming with mutated beings, savage hunters, semi-sentient creatures and artificially intelligent machines—and you might just survive the journey!
About RPG Roulette
Join us every month for a new RPG Roulette series! Learn a new roleplaying system, develop your characters, and unravel your own unique stories during a few Thursday-night sessions.