Rifts, powered by Savage Worlds
When:
October 30, 2019 @ 5:30 pm
2019-10-30T17:30:00-05:00
2019-10-30T17:45:00-05:00
Cost:
100 MVP points or $3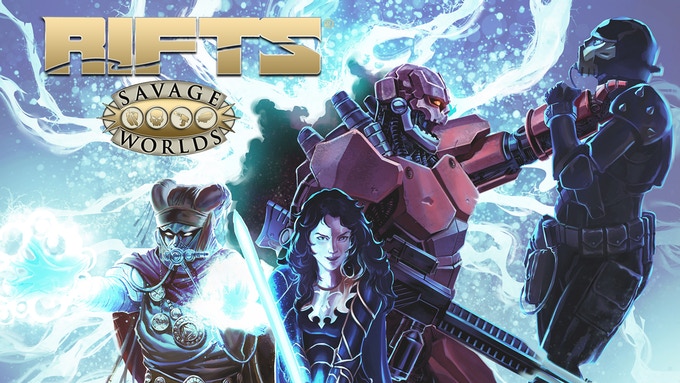 Welcome to the Post-Post-Apocalypse! A world where Magic, Technology, Psionics, Aliens, Demons, Dragons, and more not only exist but are playable by you!
Will you wield the awesome magic of a Ley-Line Walker or a Shifter? Or will you suit up in Glitter Boy armor armed with the biggest gun on the planet? Or maybe you combine the power of opposing elements as an Elemental Fusionist.
Come learn about the new edition of Savage Worlds and Rifts for a every other week session. Create your own character or use one of the premade Iconic Frameworks to show just how well you can survive on Rifts Earth.
**New Players Always Welcome!**
Your game master, Robin, will be available to explain the rules of the game and answer questions.