Play It First—Tsuro Phoenix Rising
When:
March 21, 2020 @ 12:00 pm – 2:00 pm
2020-03-21T12:00:00-05:00
2020-03-21T14:00:00-05:00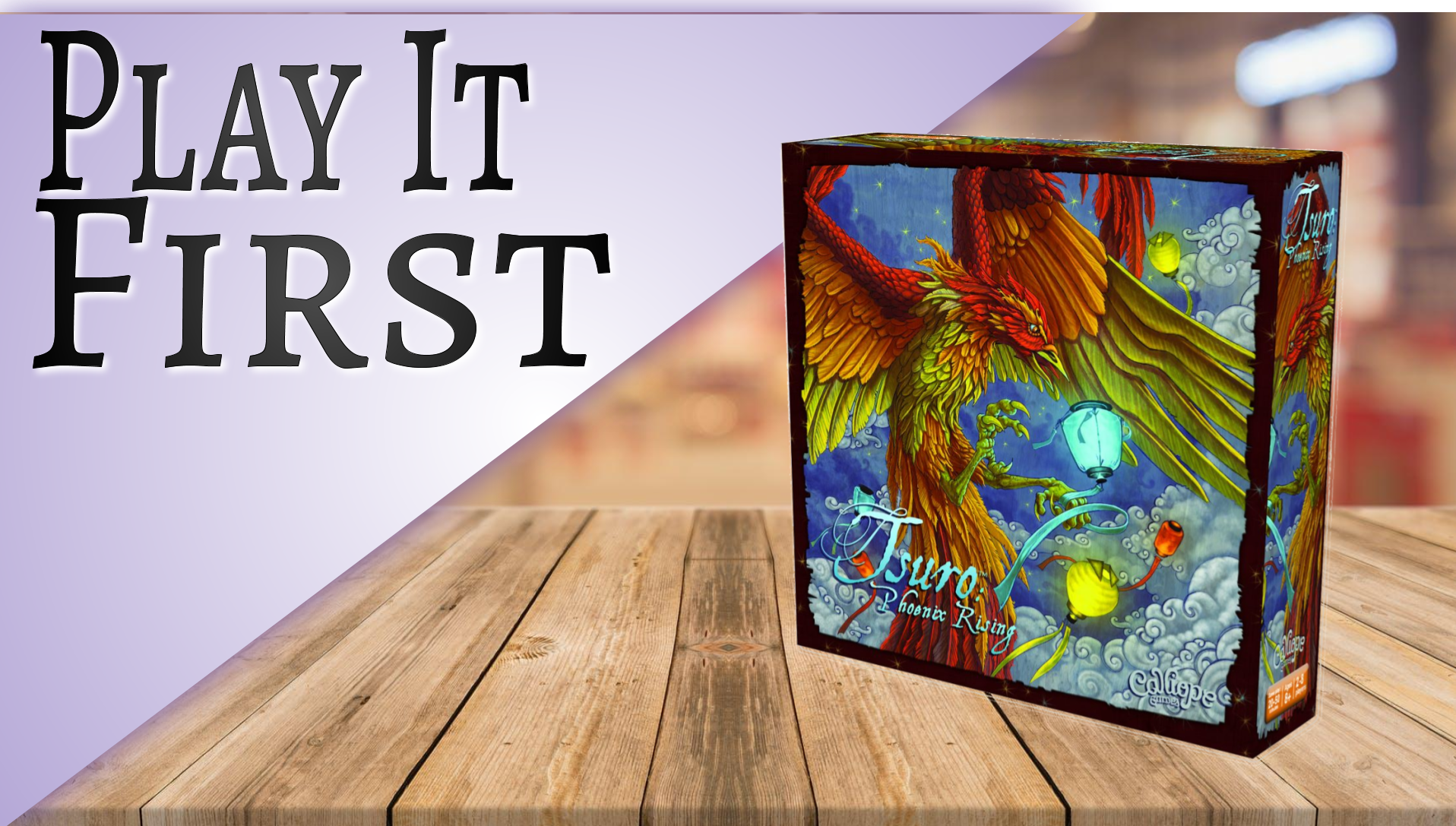 Play the greatest new games of the season—and take home your favorites for 25% off!
Play It First is the best way to learn recent game releases with the help of our Barrister Game Guides, every Saturday at Mayfair.
Pull up a chair, meet some new friends, and settle in for an afternoon of amazing gaming.
Session entry is $10
Game Guide: Theo
Each week, your guide will walk you and your fellow players through the essentials of the featured game. You'll be playing in no time!
And if you love it, it's yours to take home after the event for 25% off.
~~This Week: Tsuro Phoenix Rising~~
Long ago, a vengeful god stole the stars from the night sky. To illuminate the night, hopeful people sent glowing paper lanterns floating toward the heavens. Out of nowhere, clever magical phoenixes appeared, soaring through the sky. As they flew from lantern to lantern, their enchanted touch changed the lanterns into new stars!
Tsuro: Phoenix Rising is a new entry in the classic Tsuro series. The game shares a bond with the foundations of the original: play tiles, move pawns, and stay in play, but it introduces a revolutionary board that allows for the double-sided tiles to flip and rotate throughout the game, creating diverging paths and opening up new strategies.
Featuring gorgeous phoenix miniatures, beautiful lantern tokens, and unique gameplay elements such as life tokens that allow your phoenix to be reborn from the ashes once per game, Tsuro: Phoenix Rising is a new chapter in the legacy of Tsuro!