Play It First—Oceans
When:
March 7, 2020 @ 12:00 pm
2020-03-07T12:00:00-06:00
2020-03-07T12:15:00-06:00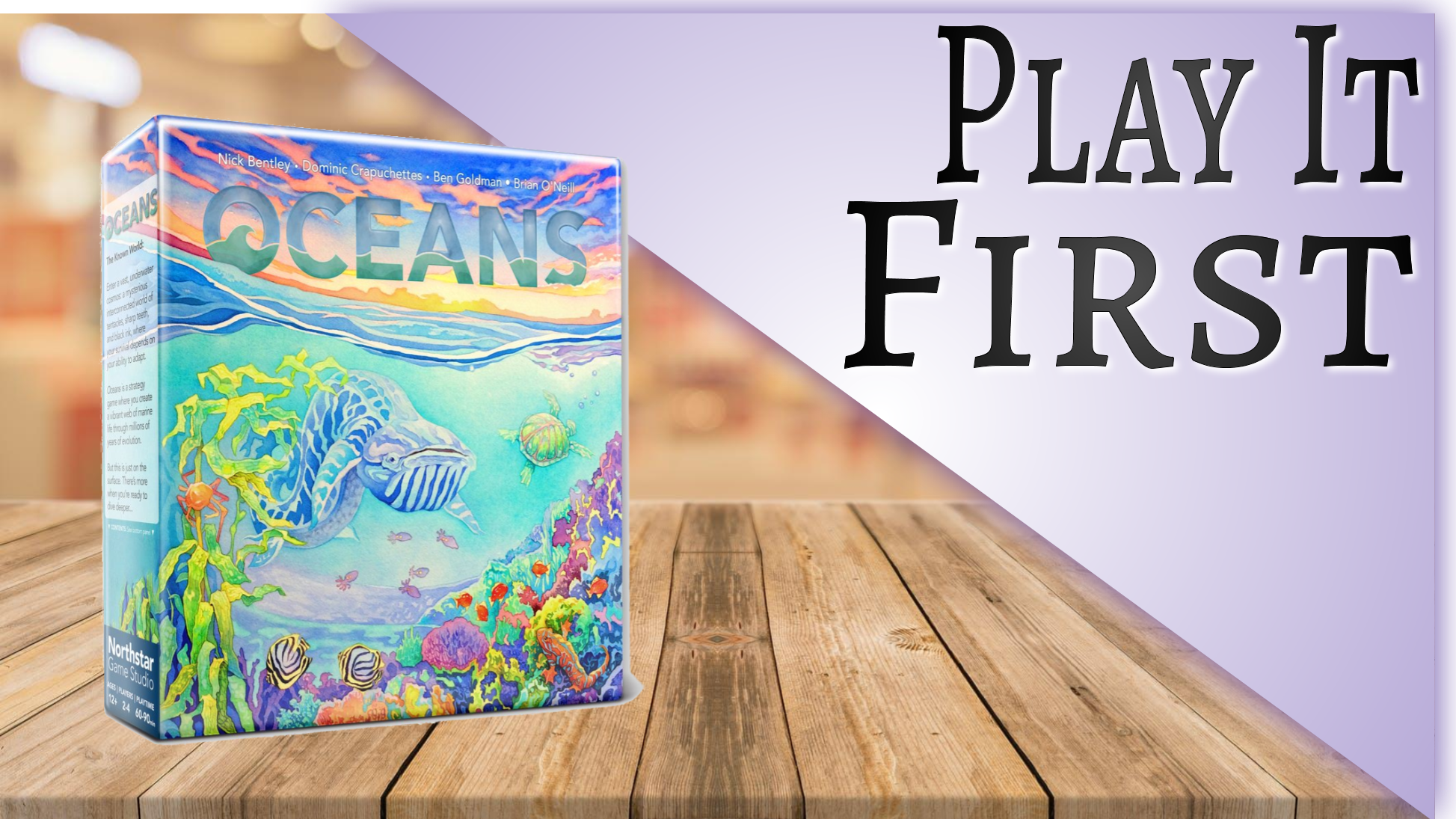 Play the greatest new games of the season—and take home your favorites for 25% off!
Play It First is the best way to learn recent game releases with the help of our Barrister Game Guides, every Saturday at Mayfair.
Pull up a chair, meet some new friends, and settle in for an afternoon of amazing gaming.
Session Entry is $10
Game Guide: Glenn
Each week, your guide will walk you and your fellow players through the essentials of the featured game. You'll be playing in no time!
And if you love it, it's yours to take home after the event for 25% off.
This Week: Oceans

Enter a vast, underwater cosmos: a mysterious interconnected world of tentacles, sharp teeth, and black ink, where your survival depends on your ability to adapt in a continually changing environment. But this is just on the surface—Lurking below the surface lie mysteries so bizarre they hardly seem natural.
Oceans is a stand-alone game for 2 – 4 players in the highly acclaimed Evolution product line. Oceans depicts the interconnected ecosystem of marine life and combines it with the powerful mysteries of the unknown. The Deep is a deck of nearly 100 unique traits you'll discover over the course of many games. These over-powered traits represent the unknown: the undiscovered wonders of the deep ocean.
Venture into the deep at your own risk!