Pathfinder Society
When:
2020-05-06T17:30:00-05:00
2020-05-06T17:45:00-05:00
Cost:
100 MVP points or $3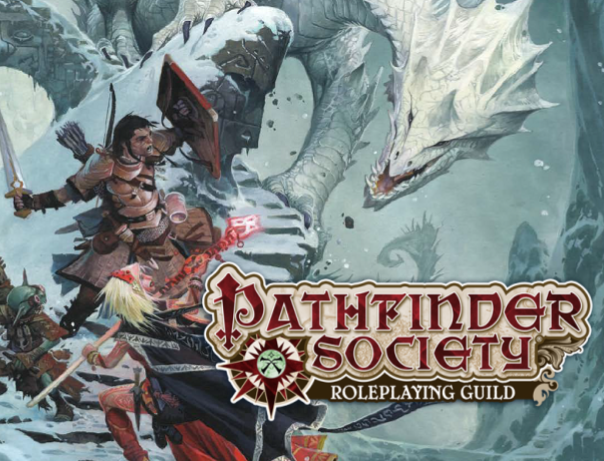 Join us for Pathfinder Society, every other Wednesday!
The Pathfinder Society Roleplaying Guild (Second Edition) is part of Paizo's organized play programs, is a worldwide fantasy roleplaying campaign that puts you in the role of an agent of the Pathfinder Society, a legendary league of explorers, archaeologists, and adventurers dedicated to discovering and chronicling the greatest mysteries and wonders of an ancient world beset by magic and evil.
Get information on creating a PFS 2e sanctioned character, and learn about Society Play.
Find more information on the specifics of each week's events.
All experience levels welcome, there will always be pregenerated characters if you're new or your current character isn't in the correct tier for the week's adventure.
For any other questions, feel free to email your event Champion, Richard at: PFSMilwaukee@gmail.com