Overlight—Virtual RPG Session
When:
August 16, 2020 @ 3:00 pm – 6:00 pm
2020-08-16T15:00:00-05:00
2020-08-16T18:00:00-05:00
Where:
Virtual Event—Roll20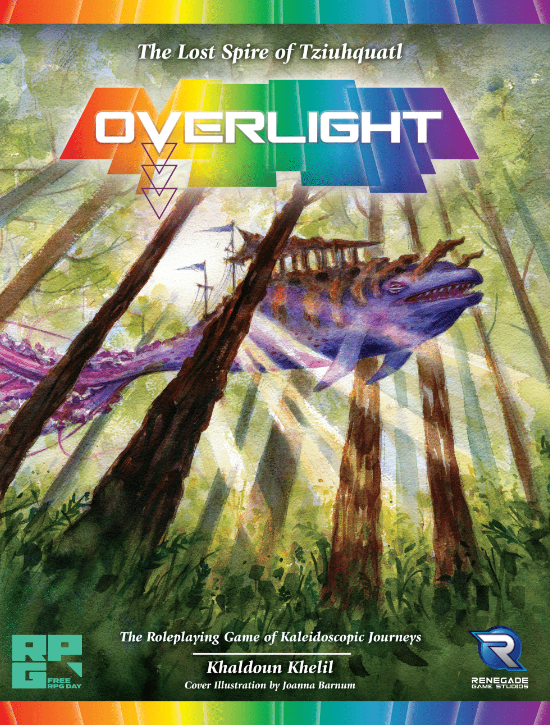 Explore The Lost Spire of Tziuhquatl, an adventure rife with mystery and intrigue, and don't ignore that feeling that someone important to your group may be in great danger…

Join Barrister Glenn for a virtual one-shot session of the  roleplaying game, Overlight.
To participate: Meet in the #lobby room on Discord at the event's start time.
No materials or prior experience required. All game mechanics will be explained as we play.
Free RPG Day Series
This event is part of a four-week series, featuring content and adventures from Free RPG Day 2020.
Find the entire event series here!
Accounts you'll need in order to take part
—Roll20 (free account)
—Discord (free account)
———Join the Board Game Barrister Discord channel here.
More about Overlight
Overlight is a fantasy roleplaying game of kaleidoscopic journeys: a visceral, dangerous, and brightly-colored setting. Characters will search for personal meaning among a fantastic, sometimes violent, and overwhelming world.