Miniature Painting Saturdays—Mayfair
When:
June 19, 2021 @ 12:00 pm – 3:30 pm
2021-06-19T12:00:00-05:00
2021-06-19T15:30:00-05:00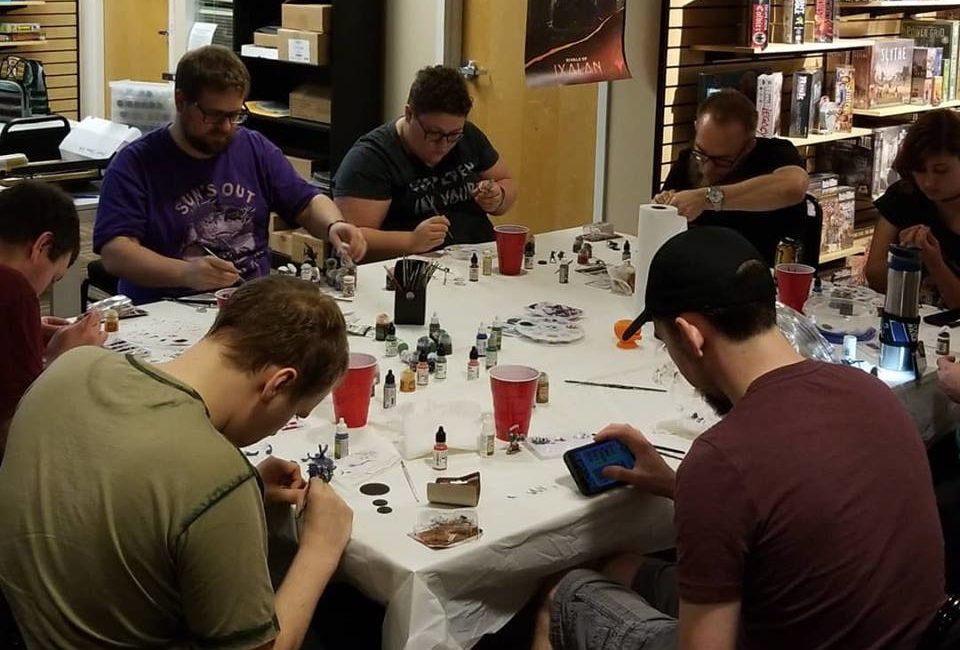 Paint miniatures in the company of others—and make use our supplies!
Bring a project to work on, or browse for one on the shelves when you arrive.
Exchange advice with other minis painters of all skill levels.
Come and go as you please. Feel free to stay for an hour one week and four hours the next!
Proof of COVID-19 vaccination must be submitted one week prior to your first event. Submit yours here.
Virtual Option Available!
Prefer to paint along from home? We have a laptop set up so that you can join in virtually via Google Meet. Watch for the Google Meet link on our Facebook and Discord.
We supply: Brushes, paints, pallets, paper towel and water cups.
When done for the day, painters are asked to clean their brushes and pallets, and empty their water cups.
We have no area available for priming miniatures. Priming should be done before arriving.
We'll see you on Saturdays!