Marvel Champions—Casual Play
When:
November 11, 2019 @ 5:30 pm
2019-11-11T17:30:00-06:00
2019-11-11T17:45:00-06:00
Cost:
100 MVP points or $3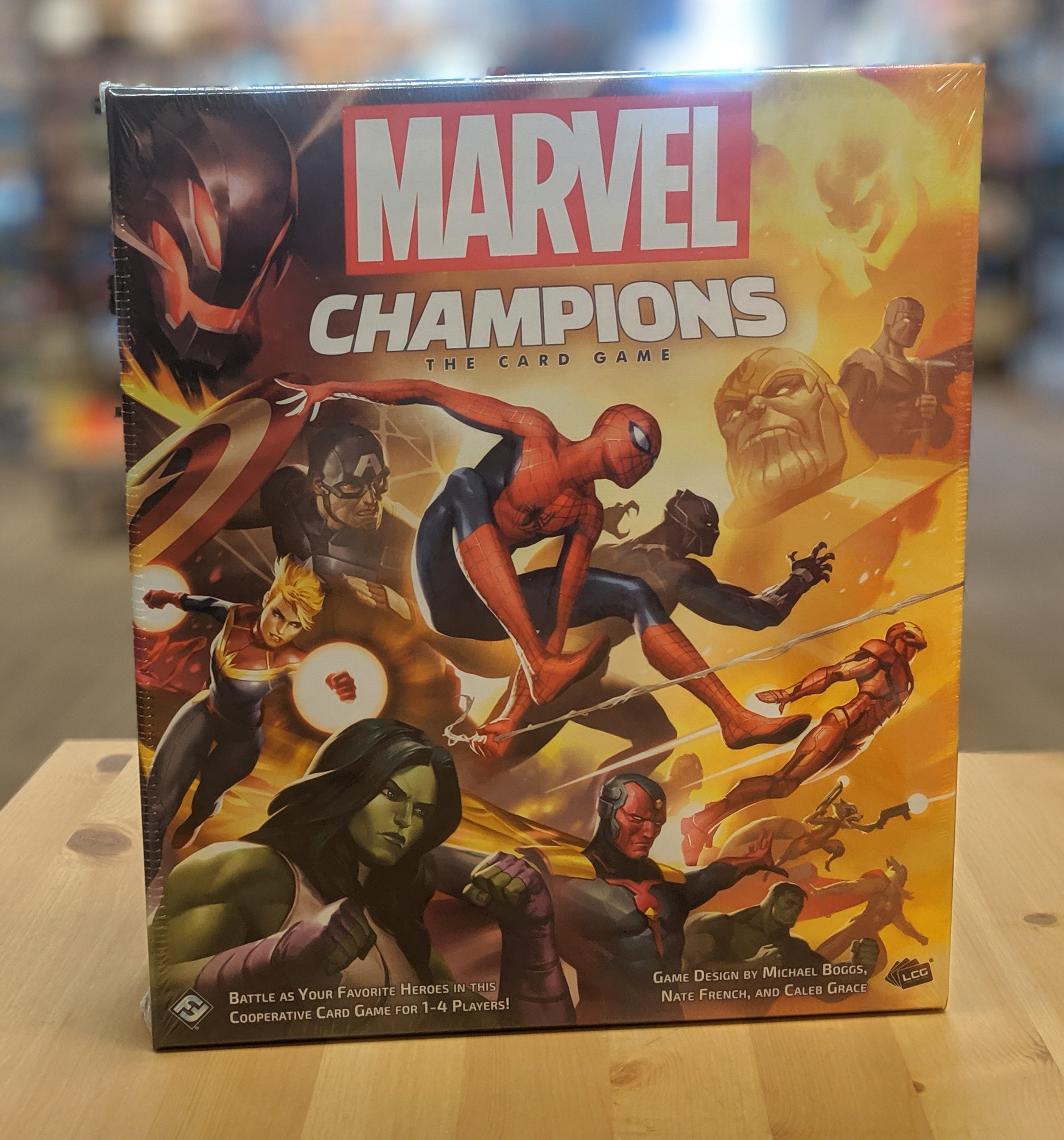 Team up on Monday nights as we play Marvel Champions!
In this multiplayer, cooperative card game you and up to three allies will take on the roles of iconic heroes from the Marvel Universe as you try to stop infamous villains from enacting their devious schemes.
Each week, we'll choose our heroes and take on a new villain. Marvel Champions is a "Living Card Game," meaning new heroes, villains and challenges will emerge as new content is released!
New players always welcome—No experience or materials necessary.