Magic Draft Academy—For Learners & Kids
When:
2020-05-08T18:30:00-05:00
2020-05-08T18:45:00-05:00
Welcome to Draft Academy!
This hands-on, instructor led event prepares Magic learners and kids to build amazing decks and win more games at Booster Draft events.
No cards, materials, or Booster Draft experience required!
Build a new deck at each Academy!
As an attendee of this Draft Academy, you will receive three booster packs from a recent Magic set, as well as invaluable instruction on how to draft a great set of cards and craft them into a powerful Magic deck.
Using the tips and skills you discover at the Academy, you'll be able to determine:
What makes a great first pick in a draft;
How to read what your neighbors are drafting and adjust accordingly;
How and when to create card combos;
How to fill out your mana curve so that you'll be able to use all your mana every turn;
And much more!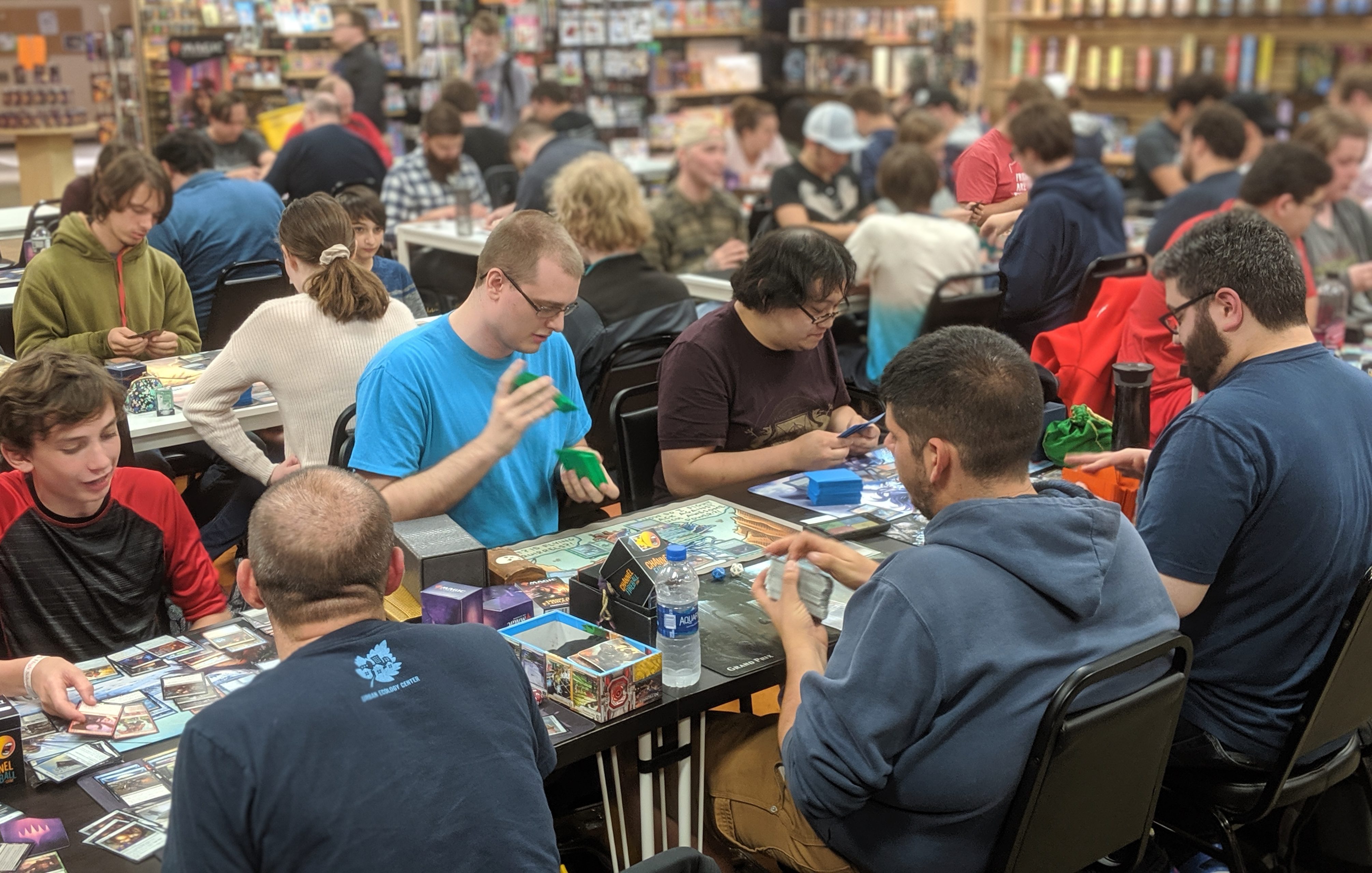 Your instructor, Taylor, is a Drafting pro. An excellent teacher as well as Magic player, he makes great deckbuilding fun and easy to understand.
What is a Booster Draft?
In Booster Draft events, each player starts with three booster packs. Opening their first pack and studying the 15 cards within, each player will then pick one card to keep, then pass the rest to their neighbor, repeating this process until all the cards are gone. Then it's on to the next pack, and then the third!
From the pool of cards drafted, players then build a deck of at least 40 cards. Then, we pair everyone with an opponent to play some best-of-three matches using our newly built decks!
Each session, we'll also have promo card prizes for some lucky participants.
Event Schedule
Registration: 6:10PM-6:30PM
Academy Discussion: 6:30PM-7:15PM
Drafting and Deckbuilding Practice: 7:00PM-8:00PM
Two Paired Matches: 8:00PM-10:00PM
What to know ahead of time
This event is suggested for kids and Magic learners who already know the basic rules of Magic. If you've never played a game of Magic before, we suggest stopping into the store and asking for a walk-through from one of our Barristers. (Better yet, if you call ahead, we can let you know whether we'll have time to take you through a full tutorial.)
Want to keep improving?
Stop in for another Academy session! Each session will present you with three new packs, more opportunity to practice, and a new deckbuilding puzzle to solve.
Plus—join us for our Sealed Deck Academy, every 4th Friday, where you'll open six booster packs and build a deck from their contents!