Legion Team Battle
When:
September 14, 2019 @ 10:00 am
2019-09-14T10:00:00-05:00
2019-09-14T10:15:00-05:00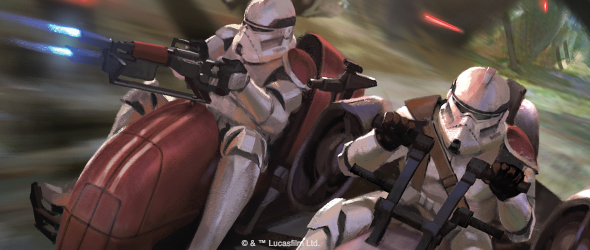 Pair up and roll out! It's time for our first-ever Legion Team Battle!
This special format event will feature four-player 2v2 games, in which you and a teammate will work together—and win or lose together.
Pick your partner ahead of time—or arrive Solo, and we'll find you a Chewie to partner up with.
Registration: 10:00AM
Event Start: 10:30AM
Team Battle Format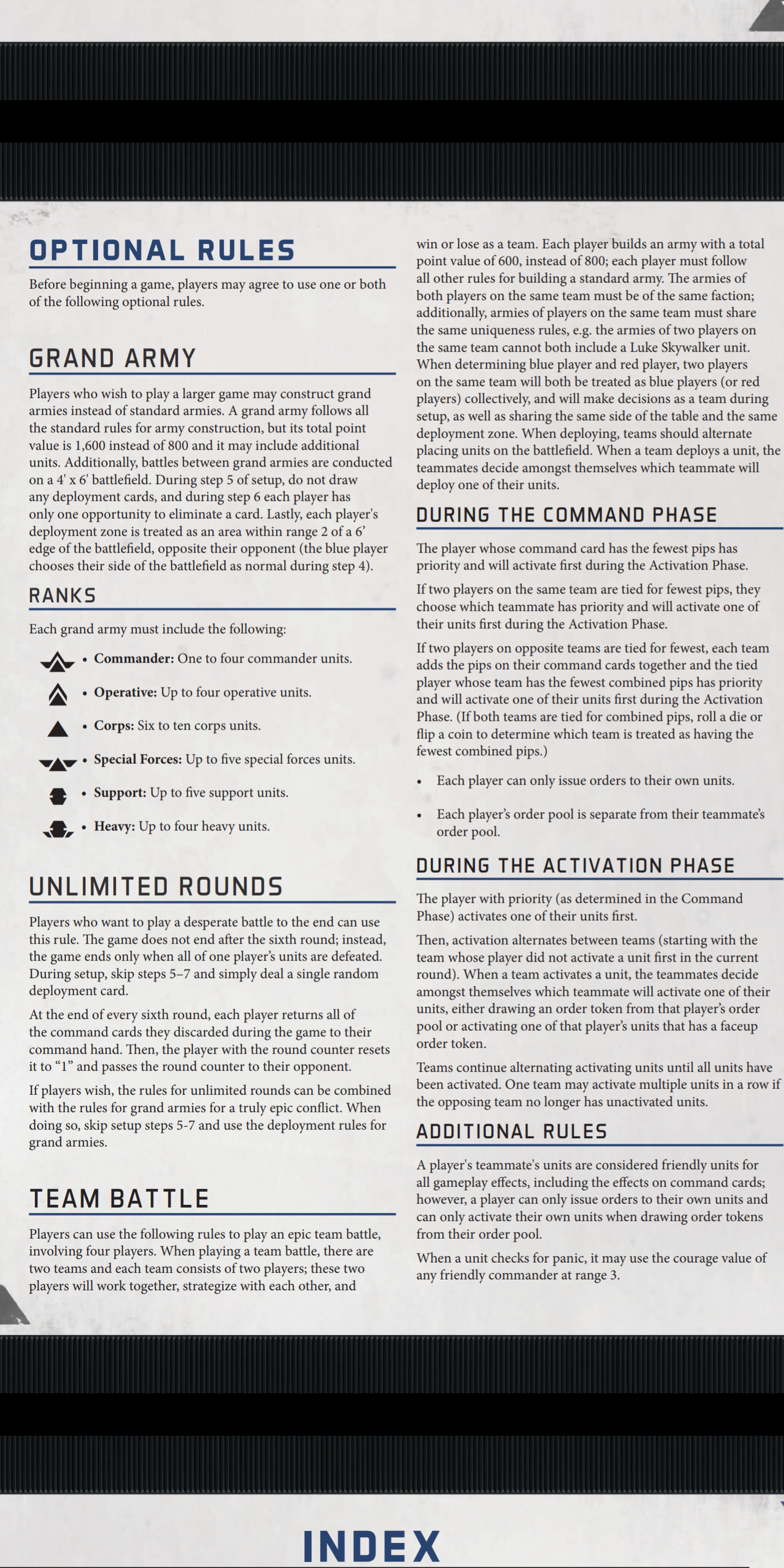 This event will adhere to all of the optional rules for a Team Battle (pictured), with the following exception:
Teammates do NOT need to build their lists from the same faction.
BYO Heavy Cover
Please bring any Legion-style terrain that you're willing to allow other players to use for a portion of the day. This will give us the best chance of providing suitable amounts (and theme-appropriate) terrain for all of the day's matches.
Team Battle Prizes
This event will feature organized play prizes from an FFG kit! Details TBD.