Legion League: Operation Blue Metal
When:
December 15, 2018 @ 1:00 pm
2018-12-15T13:00:00-06:00
2018-12-15T13:15:00-06:00
Cost:
$5 (Grants you 300 MVP points)*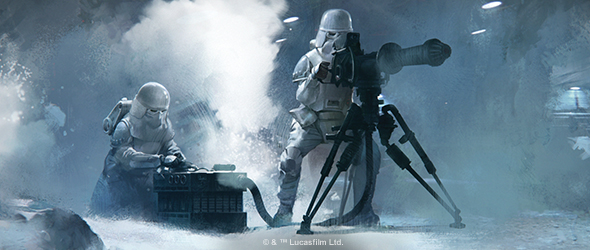 Join our local Legion community for a four-week strategic league: Operation Blue Metal!
This league will meet weekly, pitting your forces against your opponents', and empowering you to build your Legion skills and strategy (not to mention collection) over the course of one month.
Late Entries Welcome!
Can't make it to the first week of League? No problem! Stop in for any League meeting and start working toward league rewards.
*Your league entry will grant you enough MVP points to play for free for the league's duration.
Earn prizes for participating in Legion League!
Legion Season 2 promos;
Gen Con Legion promos
Strategic Event Info
A Strategic event involves players play 1v1 games against the same opponent for all four games of a thematic event. Each game is connected, with the results of the game carrying over and creating consequences for future games.
For this operation, players do not use Battle Cards. There will be rules to replace Battle Cards, which will be covered at the first league meeting, as well as in the
League details page
.
League details will be discussed in full at the first meeting on Saturday, December 1.
Get more details on Operation Blue Metal
We'll see you one the tables, Commander.