Learn-to-Play: Principle Dilemma
When:
June 29, 2019 @ 1:00 pm – 3:00 pm
2019-06-29T13:00:00-05:00
2019-06-29T15:00:00-05:00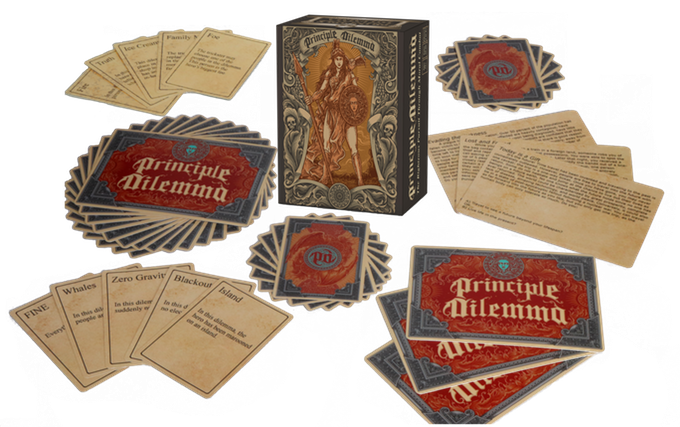 Join us for this learn-to-play event, and play the upcoming game of decisions and deceit: Principle Dilemma

We'll be running demos of this thoughtful and hilarious game between 1:00PM and 3:00PM, so stop in anytime!
About Principle Dilemma
Principle Dilemma is an intellectual card game which aims to give each player the opportunity to use their creative thinking and moral compass to delve deeper into their own minds, thoughts, and discomforts, as well as those of their opponents.
Make tough ethical decisions, and play Deceit cards to make other players' reconsider the decisions they've made.
E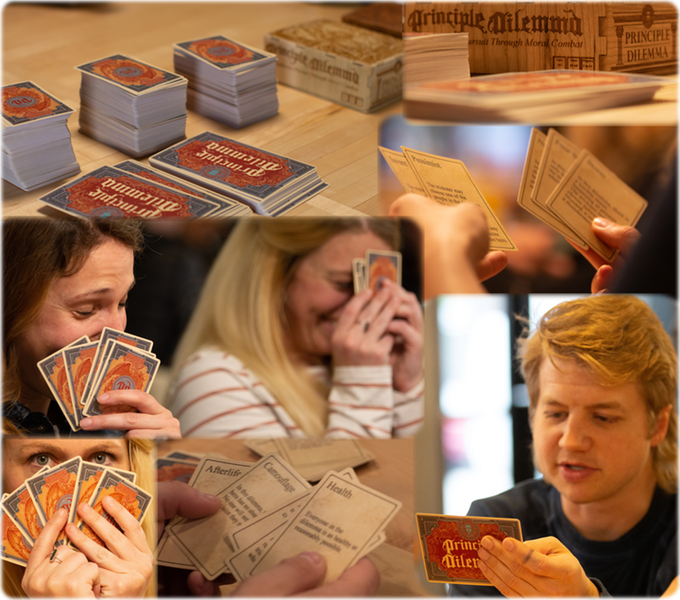 very game ends with the same two results:
The players learned something about themselves, and something about those they were playing with.
They couldn't wait to play again.