Afternoon Demo: Munchkin Warhammer 40,000
When:
January 19, 2020 @ 12:00 pm – 3:00 pm
2020-01-19T12:00:00-06:00
2020-01-19T15:00:00-06:00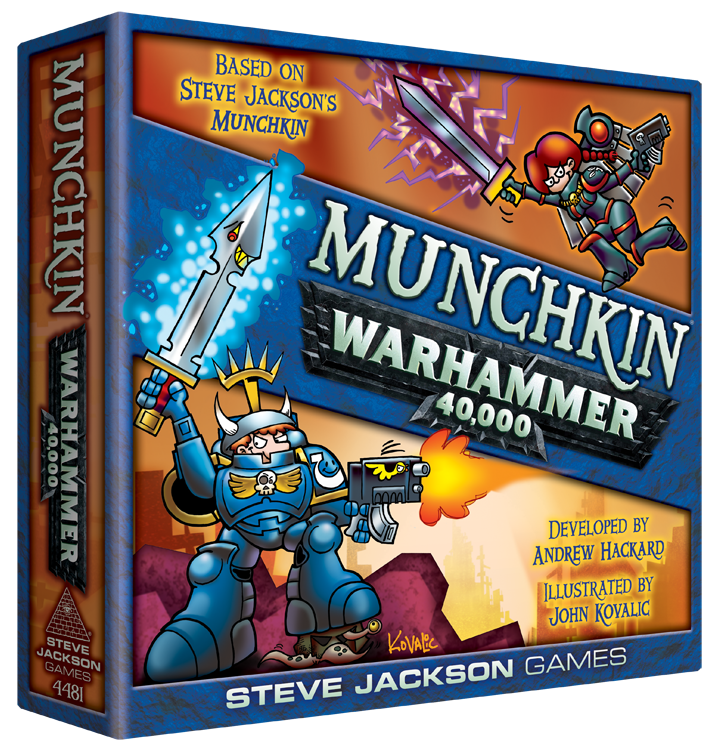 Welcome to the year 40,000—Don't get blown up!
At this learn-to-play event, your demo host, Chad, will walk you through the rules and mechanics of this epic and silly game.
Stop in any time from Noon-to-3PM, and become an Ultramarine, Necron, Aeldari, Ork, Death Guard, or Tyranid.
More about Munchkin Warhammer 40,000
When your farcical game of Munchkin Warhammer 40,000 begins, you'll choose a futuristic fantasy race and begin to wage war on the denizens of the galaxy. Make a Pilgrimage to Holy Terra, use your Lasblaster, and of course you need More Dakka! Be vigilant; you might encounter the Sloppity Bilepiper, a Horror of Tzeentch, or even Mortarion himself!