Learn-to-Play: Arkham Horror
When:
October 27, 2019 @ 12:00 pm
2019-10-27T12:00:00-05:00
2019-10-27T12:15:00-05:00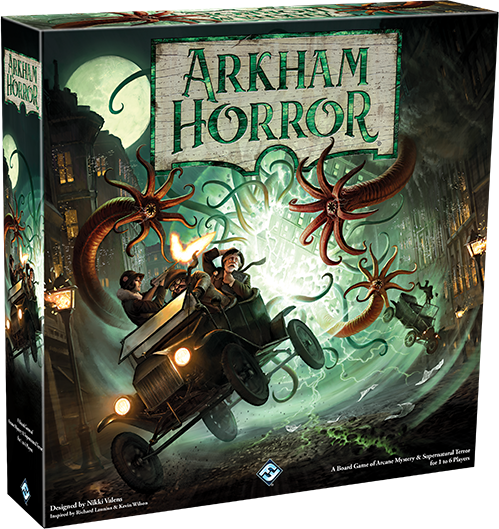 Our October of spooky board gaming continues with an afternoon of Arkham Horror!
Join us for this free learn-to-play event, and attempt to prevent the arrival of the Ancient Ones that wish to enslave or destroy the human race.
New players welcome! Your event host, Glenn, will teach the rules of the game and answer questions as we play.
More about Arkham Horror
The year is 1926, and it is the height of the Roaring Twenties, and a dark shadow grows in the city of Arkham. Alien entities known as Ancient Ones lurk in the emptiness beyond space and time. Occult rituals must be stopped and alien creatures destroyed; before the Ancient Ones make our world their ruined dominion.
Arkham Horror is a cooperative game based on the works of H.P. Lovecraft, throwing extradimensional horrors into an early 20th century setting. Find out more here.
You and your fellow investigators must stand against the horrors threatening to tear this world apart. Will you prevail?