L5R: Rise of the Mantis
When:
May 19, 2019 @ 11:00 am
2019-05-19T11:00:00-05:00
2019-05-19T11:15:00-05:00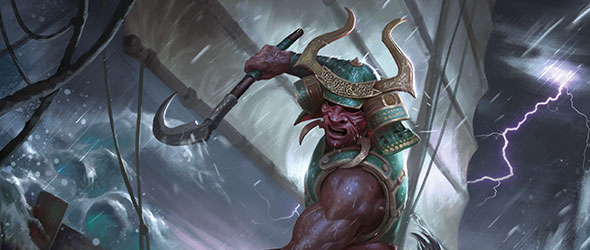 The Mantis have arrived, with the fearsome warrior Yoritomo leading the charge. Take part in their arrival with this special Rise of the Mantis event!
Registration: 11:00am
Event Start: 11:30am
This is a casual tournament. Players of all skills levels are invited to join us and play a few rounds of Legend of the Five Rings. Everyone takes home prizes!
All players should bring a tournament-legal deck and select one of their clan's two available roles.
This event will take place over a number of 60-minute Swiss rounds, dependent on attendance (normally 3-4 rounds).
Event Prizes
Participation: Full art Yoritomo promo cards
Top 8: Full art Hisu Mori Toride (Lion)
Top 2: Yoritomo Playmat